Winter Wonderland Adult Ceramic Class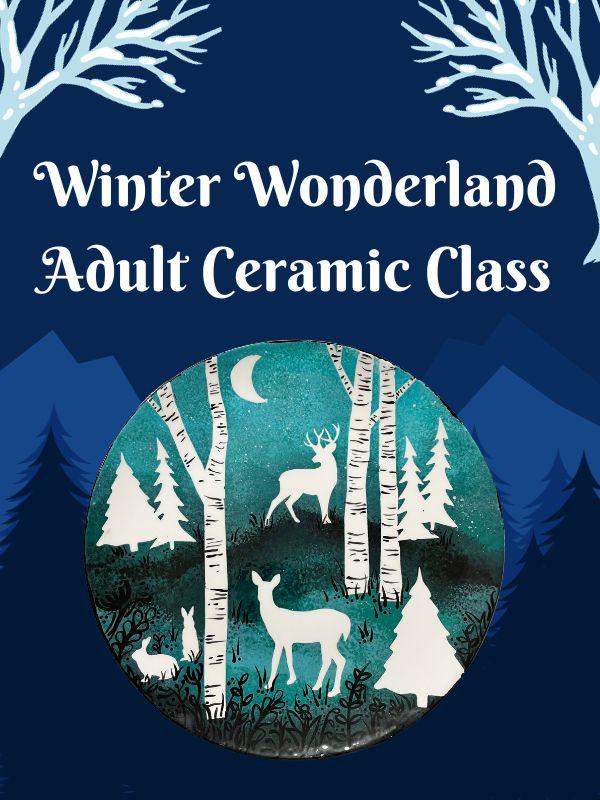 Welcome to our Winter Wonderland Adult Ceramics class, The Giving Plate!
---
Our class is perfect for anyone who wants to explore their creativity and learn new techniques in ceramic painting. Our step-by-step instruction will ensure that you have fun while learning and creating something wonderful that you can cherish for years to come. Whether you are a beginner or an experienced painter, you will enjoy this class that provides a relaxed atmosphere to express your artistic talents.
In this class, we will be firing these plates in our kiln, so they will be food safe. You can rest assured that your masterpiece will not only look beautiful but will also be functional. Join us for a great creative experience that you and your friends will surely love! So, gather your friends and come paint with us, and take home a beautiful and unique Giving Plate that you can use for your family gatherings or gift to someone special.
---
Registration is required. Registration opens November 28th at 6:00PM.
To register, click the register tab above.
A note on registration: If it says Registration Closed, the registration period has not opened yet. If it says Registration Full, the program is full.
Event Location
Flora T. Little Meeting Room
Register