Just who were Flora and Walter Little?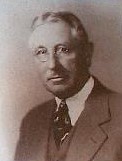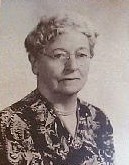 Flora and Walter Little were major contributors to the Town of Bridgewater and to the establishment of the current library.
Flora Townsend Little (1875-1967) was educated in the Bridgewater school system. She graduated from the Normal School (now known as Bridgewater State University) in 1895, and the Massachusetts Normal School of Art in 1899. She was an art teacher and supervisor in several area schools, and from 1902 to 1910 she was Art Assistant at the Normal School. She was also active in civic affairs, including the Ousamequin Club and the Massachusetts Federation of Women's Clubs, and she served on the Bridgewater Public Library Board of Trustees as Secretary. She married Walter S. Little in 1901.
Walter was born in Bridgewater, but graduated from Comer's Commercial School in Boston in 1896. Walter worked as a bookkeeper for the Bridgewater Box Co. from 1891 to 1896. In 1897, he founded the Eastern Grain Co. and served as its President until 1941.
The Littles lived in Bridgewater and traveled extensively throughout their marriage. Flora kept detailed journals of their travels. They were avid photographers, and took roll after roll of pictures to show family and friends upon their return home from their latest "tour."
Following the death of Walter in 1962, Flora began to write her reminiscences of these trips – plus life in Bridgewater – in a series of unpublished manuscripts entitled A Wreath of Memories. She dedicated the works to Walter. Read A Wreath of Memories on the SAILS Digital History Collection.
When Flora died in 1967, she bequeathed half a million dollars to the Town of Bridgewater specifically for library purposes. The Board of Library Trustees used these funds to erect a new building at 15 South Street, just north of the old library (the Memorial Building at 25 South Street).
The Littles captured many of their travels on film, which the library digitized in 2021. View the digitized film on the SAILS Digital History Collection and learn more about the collection here.