On Display Now
Bridgewater Public Library: The First Chapter
As we prepare for the Gallery's grand opening in 2023, we invite you to explore a sampling of the first records of the Bridgewater Public Library. From its first year in 1879 to the dedication of the Bridgewater Memorial Building in 1882, this exhibit highlights the early accomplishments of the Library.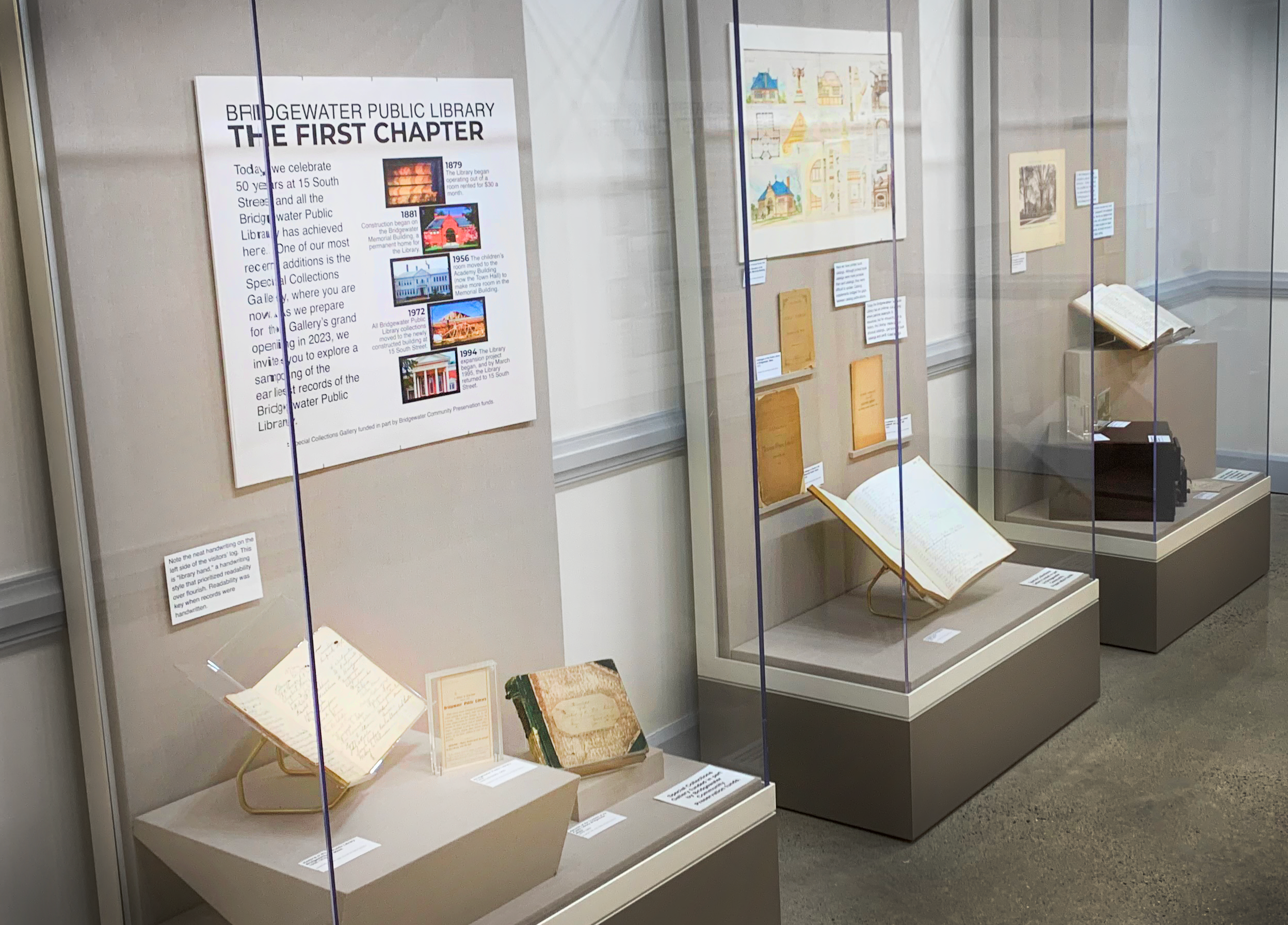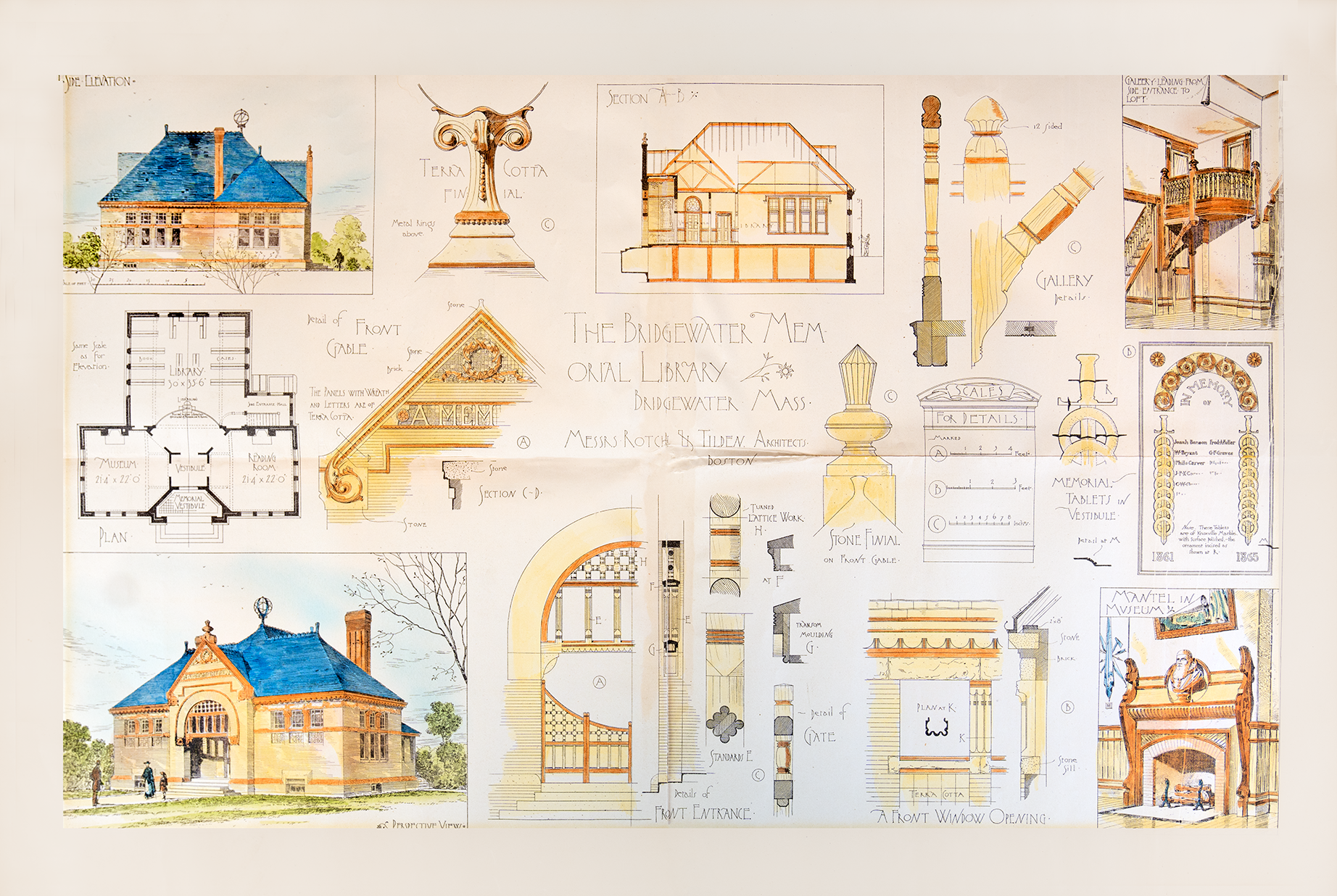 About the Special Collections Gallery
In 2022 the Library received funding from Bridgewater Community Preservation Committee that enabled us to purchase museum quality cases. Located in the lower level of the Library, the Special Collections Gallery displays our most historic artifacts and records. Parts of the Gallery are currently under construction and will open in 2023.