Are you looking to start, or continue, your anti-racism education? Check out this list of books for all ages. While self-education is just one small component of the work of anti-racism, we hope this resource can help support our community's pursuit of social justice.
All of the books listed here are available through the Library. Looking for more? See the full list here.
---
---
ADULTS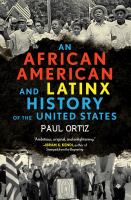 An African American and Latinx History of the United States
Paul Ortiz
Spanning more than two hundred years, An African American and Latinx History of the United States is a revolutionary, politically charged narrative history arguing that the "Global South" was crucial to the development of America as we know it. Ortiz challenges the notion of westward progress, as exalted by widely taught formulations such as "manifest destiny" and "Jacksonian democracy," and shows how placing African American, Latinx, and Indigenous voices unapologetically front and center transforms American history into the story of the working class organizing against imperialism.
---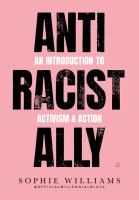 Anti-Racist Ally: An Introduction to Action and Activism
Sophie Williams
Join the fight for racially marginalized people with this pocket-sized guide filled with practical insights from one of the leading voices of the movement for equality and founder of the @officialmillennialblack Instagram. As the tragic murder of George Floyd and the Black Lives Matter movement has demonstrated, not being racist is not enough. To fulfill the American ideal, to ensure that all people are equal, you must be actively anti-racist. While the book's focus is on race, it also touches on sexism, classism, ableism, oppression, and white supremacy. Written in her iconic Instagram style, this pocket-sized guide is a crucial starting point for every anti-racist ally, covering complex topics at the heart of anti-racist principles. Whether you are just finding your voice, have made a start but aren't sure what to do next, or want a fresh viewpoint, Anti-Racist Ally introduces and explains the language of change and shows you how to challenge the system, beginning with yourself. 
---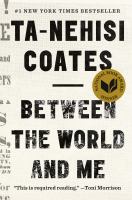 Between the World and Me
Ta-Nehisi Coates
In a profound work that pivots from the biggest questions about American history and ideals to the most intimate concerns of a father for his son, Ta-Nehisi Coates offers a powerful new framework for understanding our nation's history and current crisis. Americans have built an empire on the idea of "race," a falsehood that damages us all but falls most heavily on the bodies of black women and men—bodies exploited through slavery and segregation, and, today, threatened, locked up, and murdered out of all proportion. What is it like to inhabit a black body and find a way to live within it? And how can we all honestly reckon with this fraught history and free ourselves from its burden?
---
A Black Women's History of the United States
Daine Berry
In centering Black women's stories, two award-winning historians seek both to empower African American women and to show their allies that Black women's unique ability to make their own communities while combatting centuries of oppression is an essential component in our continued resistance to systemic racism and sexism. Daina Ramey Berry and Kali Nicole Gross offer an examination and celebration of Black womanhood, beginning with the first African women who arrived in what became the United States to African American women of today.
---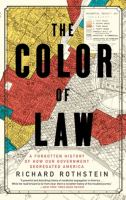 The Color of Law: A Forgotten History of How Our Government Segregated America
Richard Rothstein
Exploding the myth of de facto segregation arising from private prejudice or the unintended consequences of economic forces, Rothstein describes how the American government systematically imposed residential segregation: with undisguised racial zoning; public housing that purposefully segregated previously mixed communities; subsidies for builders to create whites-only suburbs; tax exemptions for institutions that enforced segregation; and support for violent resistance to African Americans in white neighborhoods. A groundbreaking, "virtually indispensable" study that has already transformed our understanding of twentieth-century urban history (Chicago Daily Observer), The Color of Law forces us to face the obligation to remedy our unconstitutional past.
---

The Fire Next Time
James Baldwin
At once a powerful evocation of James Baldwin's early life in Harlem and a disturbing examination of the consequences of racial injustice, the book is an intensely personal and provocative document from the iconic author of If Beale Street Could Talk and Go Tell It on the Mountain. It consists of two "letters," written on the occasion of the centennial of the Emancipation Proclamation, that exhort Americans, both black and white, to attack the terrible legacy of racism. Described by The New York Times Book Review as "sermon, ultimatum, confession, deposition, testament, and chronicle...all presented in searing, brilliant prose," The Fire Next Time stands as a classic of literature.
---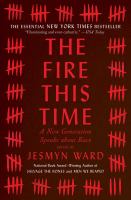 The Fire This Time: A New Generation Speaks About Race
Jesmyn Ward (editor)
National Book Award-winner Jesmyn Ward takes James Baldwin's 1963 examination of race in America, The Fire Next Time, as a jumping-off point for this groundbreaking collection of essays and poems about race from the most important voices of her generation and our time. In light of recent tragedies and widespread protests across the nation, The Progressive magazine republished one of its most famous pieces: James Baldwin's 1962 "Letter to My Nephew," which was later published in his landmark book, The Fire Next Time. Addressing his fifteen-year-old namesake on the one-hundredth anniversary of the Emancipation Proclamation, Baldwin wrote: "You know and I know, that the country is celebrating one hundred years of freedom one hundred years too soon." Award-winning author Jesmyn Ward knows that Baldwin's words ring as true as ever today. In response, she has gathered short essays, memoir, and a few essential poems to engage the question of race in the United States. In the fifty-odd years since Baldwin's essay was published, entire generations have dared everything and made significant progress. But the idea that we are living in the post-Civil Rights era, that we are a "post-racial" society is an inaccurate and harmful reflection of a truth the country must confront. Baldwin's "fire next time" is now upon us, and it needs to be talked about.
---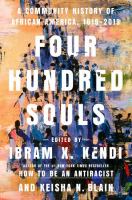 Four Hundred Souls: A Community History of African America, 1619-2019 
Ibram X. Kendi and Keisha N. Blain (editors)
Four Hundred Souls is a unique one-volume "community" history of African Americans. The editors, Ibram X. Kendi and Keisha N. Blain have assembled ninety brilliant writers, each of whom takes on a five-year period of that four-hundred-year span. The writers explore their periods through a variety of techniques: historical essays, short stories, personal vignettes, and fiery polemics. They approach history from various perspectives: through the eyes of towering historical icons or the untold stories of ordinary people; through places, laws, and objects. While themes of resistance and struggle, of hope and reinvention, course through the book, this collection of diverse pieces from ninety different minds, reflecting ninety different perspectives, fundamentally deconstructs the idea that Africans in America are a monolith—instead it unlocks the startling range of experiences and ideas that have always existed within the community of Blackness. 
---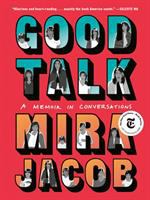 Good Talk: A Memoir in Conversations
Mira Jacob
Like many six-year-olds, Mira Jacob's half-Jewish, half-Indian son, Z, has questions about everything. At first, they are innocuous enough, but as tensions from the 2016 election spread from the media into his own family, they become much, much more complicated. Trying to answer him honestly, Mira has to think back to where she's gotten her own answers: her most formative conversations about race, color, sexuality, and, of course, love. Written with humor and vulnerability, this deeply relatable graphic memoir is a love letter to the art of conversation—and to the hope that hovers in our most difficult questions.
---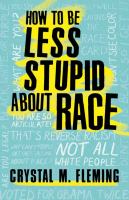 How to Be Less Stupid About Race
Crystal Marie Fleming 
How to Be Less Stupid About Race is your essential guide to breaking through the half-truths and ridiculous misconceptions that have thoroughly corrupted the way race is represented in the classroom, pop culture, media, and politics. Centuries after our nation was founded on genocide, settler colonialism, and slavery, many Americans are kinda-sorta-maybe waking up to the reality that our racial politics are (still) garbage. But in the midst of this reckoning, widespread denial and misunderstandings about race persist, even as white supremacy and racial injustice are more visible than ever before. Combining no-holds-barred social critique, humorous personal anecdotes, and analysis of the latest interdisciplinary scholarship on systemic racism, sociologist Crystal M. Fleming provides a fresh, accessible, and irreverent take on everything that's wrong with our "national conversation about race." 
---
An Indigenous Peoples' History of the United States
Roxanne Dunbar-Ortiz

In An Indigenous Peoples' History of the United States, Dunbar-Ortiz adroitly challenges the founding myth of the United States and shows how policy against the Indigenous peoples was colonialist and designed to seize the territories of the original inhabitants, displacing or eliminating them. And as Dunbar-Ortiz reveals, this policy was praised in popular culture, through writers like James Fenimore Cooper and Walt Whitman, and in the highest offices of government and the military. Shockingly, as the genocidal policy reached its zenith under President Andrew Jackson, its ruthlessness was best articulated by US Army general Thomas S. Jesup, who, in 1836, wrote of the Seminoles: "The country can be rid of them only by exterminating them." Spanning more than four hundred years, this classic bottom-up peoples' history radically reframes US history and explodes the silences that have haunted our national narrative.
---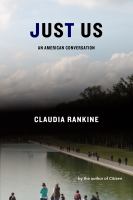 Just Us: An American Conversation
Claudia Rankine
At home and in government, contemporary America finds itself riven by a culture war in which aggression and defensiveness alike are on the rise. It is not alone. In such partisan conditions, how can humans best approach one another across our differences? Taking the study of whiteness and white supremacy as a guiding light, Claudia Rankine explores a series of real encounters with friends and strangers—each disrupting the false comfort of spaces where our public and private lives intersect, like the airport, the theatre, the dinner party and the voting booth—and urges us to enter into the conversations which could offer the only humane pathways through this moment of division. Just Us is an invitation to discover what it takes to stay in the room together, and to breach the silence, guilt and violence that surround whiteness. Brilliantly arranging essays, images and poems along with the voices and rebuttals of others, it counterpoints Rankine's own text with facing-page notes and commentary, and closes with a bravura study of women confronting the political and cultural implications of dying their hair blonde.
---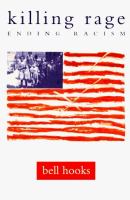 Killing Rage: Ending Racism
Bell Hooks
These twenty-three essays are written from a black and feminist perspective, and they tackle the bitter difficulties of racism by envisioning a world without it. They address a spectrum of topics having to do with race and racism in the United States: psychological trauma among African Americans; friendship between black women and white women; anti-Semitism and racism; and internalized racism in movies and the media. And in the title essay, hooks writes about the "killing rage"—the fierce anger of black people stung by repeated instances of everyday racism—finding in that rage a healing source of love and strength and a catalyst for positive change.
---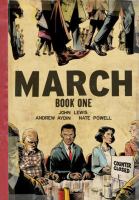 March (series)
John Lewis

Congressman John Lewis is an American icon, one of the key figures of the civil rights movement. His commitment to justice and nonviolence has taken him from an Alabama sharecropper's farm to the halls of Congress, from a segregated schoolroom to the 1963 March on Washington, and from receiving beatings from state troopers to receiving the Medal of Freedom from the first African-American president. Now, to share his remarkable story with new generations, Lewis presents March, a graphic novel trilogy, in collaboration with co-writer Andrew Aydin and New York Times best-selling artist Nate Powell (winner of the Eisner Award and LA Times Book Prize finalist for Swallow Me Whole). March is a vivid first-hand account of John Lewis' lifelong struggle for civil and human rights, meditating in the modern age on the distance traveled since the days of Jim Crow and segregation. Rooted in Lewis' personal story, it also reflects on the highs and lows of the broader civil rights movement. 
---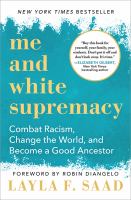 Me and White Supremacy: Combat Racism, Change the World, and Become a Good Ancestor
Layla Saad
When Layla Saad began an Instagram challenge called #meandwhitesupremacy, she never predicted it would become a cultural movement. She encouraged people to own up and share their racist behaviors, big and small. She was looking for truth, and she got it... Thousands of people participated in the challenge, and over 80,000 people downloaded the supporting work Me and White Supremacy. Updated and expanded from the original edition, Me and White Supremacy teaches readers how to dismantle the privilege within themselves so that they can stop (often unconsciously) inflicting damage on people of color, and in turn, help other white people do better, too.
---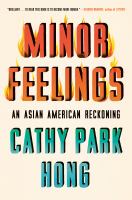 Minor Feelings: An Asian American Reckoning
Cathy Park Hong
Asian Americans inhabit a purgatorial status: neither white enough nor black enough, unmentioned in most conversations about racial identity. In the popular imagination, Asian Americans are all high-achieving professionals. But in reality, this is the most economically divided group in the country, a tenuous alliance of people with roots from South Asia to East Asia to the Pacific Islands, from tech millionaires to service industry laborers. How do we speak honestly about the Asian American condition—if such a thing exists? Poet and essayist Cathy Park Hong fearlessly and provocatively confronts this thorny subject, blending memoir, cultural criticism, and history to expose the truth of racialized consciousness in America.
---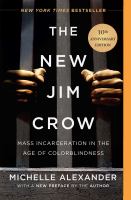 The New Jim Crow: Mass Incarceration in the Age of Colorblindness
Michelle Alexander
Seldom does a book have the impact of Michelle Alexander's The New Jim Crow. Since it was first published in 2010, it has been cited in judicial decisions and has been adopted in campus-wide and community-wide reads; it helped inspire the creation of the Marshall Project and the new $100 million Art for Justice Fund; it has been the winner of numerous prizes, including the prestigious NAACP Image Award; and it has spent nearly 250 weeks on the New York Times bestseller list. Most important of all, it has spawned a whole generation of criminal justice reform activists and organizations motivated by Michelle Alexander's unforgettable argument that "we have not ended racial caste in America; we have merely redesigned it." As the Birmingham News proclaimed, it is "undoubtedly the most important book published in this century about the U.S." Now, ten years after it was first published, The New Press is proud to issue a tenth-anniversary edition with a new preface by Michelle Alexander that discusses the impact the book has had and the state of the criminal justice reform movement today.
---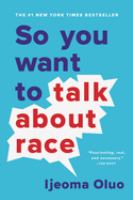 So You Want to Talk About Race
Ijeoma Olua
In this New York Times bestseller, Ijeoma Oluo offers a hard-hitting but user-friendly examination of race in America. Widespread reporting on aspects of white supremacy—from police brutality to the mass incarceration of African Americans—have made it impossible to ignore the issue of race. Still, it is a difficult subject to talk about. How do you tell your roommate her jokes are racist? Why did your sister-in-law take umbrage when you asked to touch her hair—and how do you make it right? How do you explain white privilege to your white, privileged friend? In So You Want to Talk About Race, Ijeoma Oluo guides readers of all races through subjects ranging from intersectionality and affirmative action to "model minorities" in an attempt to make the seemingly impossible possible: honest conversations about race and racism, and how they infect almost every aspect of American life.
---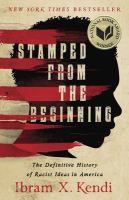 Stamped from the Beginning: The Definitive History of Racist Ideas in America
Ibram Kendi
Americans like to insist that we are living in a postracial, color-blind society. In fact, racist thought is alive and well; it has simply become more sophisticated and more insidious. And as historian Ibram X. Kendi argues, racist ideas in this country have a long and lingering history, one in which nearly every great American thinker is complicit. Kendi chronicles the entire story of anti-Black racist ideas and their staggering power over the course of American history. Stamped from the Beginning uses the lives of five major American intellectuals to offer a window into the contentious debates between assimilationists and segregationists and between racists and antiracists. From Puritan minister Cotton Mather to Thomas Jefferson, from fiery abolitionist William Lloyd Garrison to brilliant scholar W.E.B. Du Bois to legendary anti-prison activist Angela Davis, Kendi shows how and why some of our leading proslavery and pro-civil rights thinkers have challenged or helped cement racist ideas in America. As Kendi provocatively illustrates, racist thinking did not arise from ignorance or hatred. Racist ideas were created and popularized in an effort to defend deeply entrenched discriminatory policies and to rationalize the nation's racial inequities in everything from wealth to health. While racist ideas are easily produced and easily consumed, they can also be discredited.
---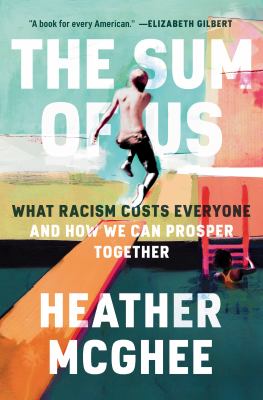 The Sum of Us: What Racism Costs Everyone and How We Can Prosper Together
Heather McGhee
The Sum of Us is a brilliant analysis of how we arrived here: divided and self-destructing, materially rich but spiritually starved and vastly unequal. McGhee marshals economic and sociological research to paint an irrefutable story of racism's costs, but at the heart of the book are the humble stories of people yearning to be part of a better America, including white supremacy's collateral victims: white people themselves. With startling empathy, this heartfelt message from a Black woman to a multiracial America leaves us with a new vision for a future in which we finally realize that life can be more than a zero-sum game.
---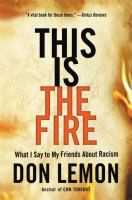 This is the Fire: What I Say to My Friends About Racism
Don Lemon
The host of CNN Tonight with Don Lemon is more popular than ever. As America's only Black prime-time anchor, Lemon and his daily monologs on racism and antiracism, on the failures of the Trump administration and of so many of our leaders, and on America's systemic flaws speak for his millions of fans. Now, in an urgent, deeply personal, riveting plea, he shows us all how deep our problems lie, and what we can do to begin to fix them.
---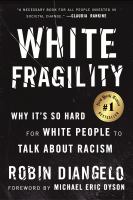 White Fragility: Why It's So Hard for White People to Talk about Racism
Robin Diangelo
Groundbreaking book exploring the counterproductive reactions white people have when discussing racism that serve to protect their positions and maintain racial inequality.  In this groundbreaking and timely book, antiracist educator Robin DiAngelo deftly illuminates the phenomenon of white fragility. Referring to the defensive moves that white people make when challenged racially, white fragility is characterized by emotions such as anger, fear, and guilt, and by behaviors including argumentation and silence. These behaviors, in turn, function to reinstate white racial equilibrium and prevent any meaningful cross-racial dialogue. In this in-depth exploration, DiAngelo explores how white fragility develops, how it protects racial inequality, and what we can do to engage more constructively.
---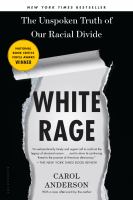 White Rage: The Unspoken Truth of Our Racial Divide
Carol Anderson
Since 1865 and the passage of the Thirteenth Amendment, every time African Americans have made advances towards full participation in our democracy, white reaction has fueled a deliberate and relentless rollback of their gains. Carefully linking historical flashpoints when social progress for African Americans was countered by deliberate and cleverly crafted opposition, Anderson pulls back the veil that has long covered actions made in the name of protecting democracy, fiscal responsibility, or protection against fraud, rendering visible the long lineage of white rage.
---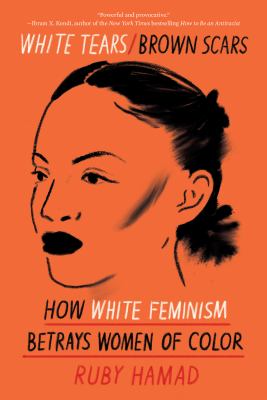 White Tears Brown Scars: How White Feminism Betrays Women of Color
Ruby Hamad
Taking us from the slave era, when white women fought in court to keep "ownership" of their slaves, through the centuries of colonialism, when they offered a soft face for brutal tactics, to the modern workplace, White Tears/Brown Scars tells a charged story of white women's active participation in campaigns of oppression. It offers a long overdue validation of the experiences of women of color.
---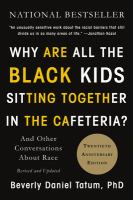 Why Are All the Black Kids Sitting Together in the Cafeteria?: And Other Conversations about Race 
Beverly Tatum
Walk into any racially mixed high school and you will see black youth seated together in the cafeteria. Of course, it's not just the black kids sitting together—the white, Latino, Asian Pacific, and, in some regions, American Indian youth are clustered in their own groups, too. The same phenomenon can be observed in college dining halls, faculty lounges, and corporate cafeterias. What is going on here? Is this self-segregation a problem we should try to fix, or a coping strategy we should support? How can we get past our reluctance to talk about racial issues to even discuss it? Beverly Daniel Tatum, a renowned authority on the psychology of racism, asserts that we do not know how to talk about our racial differences: Whites are afraid of using the wrong words and being perceived as "racist" while parents of color are afraid of exposing their children to painful racial realities too soon. Using real-life examples and the latest research, Tatum presents strong evidence that straight talk about our racial identities—whatever they may be—is essential if we are serious about facilitating communication across racial and ethnic divides. This remarkable book, infused with great wisdom and humanity, has already helped hundreds of thousands of readers figure out where to start. 
---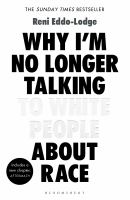 Why I'm No Longer Talking to White People about Race
Reni Eddo-Lodge
In 2014, award-winning journalist Reni Eddo-Lodge wrote about her frustration with the way that discussions of race and racism in Britain were being led by those who weren't affected by it. She posted a piece on her blog, entitled: 'Why I'm No Longer Talking to White People About Race'. Her words hit a nerve. The post went viral and comments flooded in from others desperate to speak up about their own experiences. Galvanized by this clear hunger for open discussion, she decided to dig into the source of these feelings. The result is a searing, illuminating, absolutely necessary examination of what it is to be a person of color in Britain today. Exploring issues from eradicated black history to the political purpose of white dominance, whitewashed feminism to the inextricable link between class and race, Reni Eddo-Lodge offers a new framework for how to see, acknowledge and counter racism today. Full of clear, bold and keenly felt arguments, [this book] is a wake-up call to a nation in denial about the structural and institutional racism occurring at its heart. It is a timely, essential book by a vital new voice.
---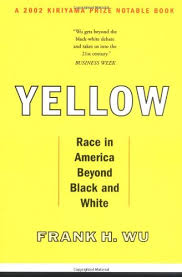 Yellow: Race in America Beyond Black and White
Frank H. Wu
Writing in the tradition of W. E. B. Du Bois, Cornel West, and others who confronted the "color line" of the twentieth century, journalist, scholar, and activist Frank H. Wu offers a unique perspective on how changing ideas of racial identity will affect race relations in the twenty-first century. Wu examines affirmative action, globalization, immigration, and other controversial contemporary issues through the lens of the Asian American experience. Mixing personal anecdotes, legal cases, and journalistic reporting, Wu confronts damaging Asian American stereotypes such as "the model minority" and "the perpetual foreigner." By offering new ways of thinking about race in American society, Wu's work dares us to make good on our great democratic experiment.
---
TEENS & TWEENS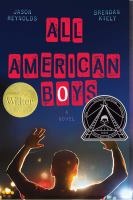 All American Boys
Jason Reynolds
When sixteen-year-old Rashad is mistakenly accused of stealing, classmate Quinn witnesses his brutal beating at the hands of a police officer who happens to be the older brother of his best friend. Told through Rashad and Quinn's alternating viewpoints, simmering tensions threaten to explode as Rashad and Quinn are forced to face decisions and consequences they had never considered before.
---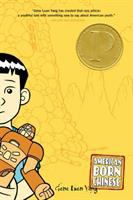 American Born Chinese
Gene Luen Yang
American Born Chinese tells the story of three apparently unrelated characters: Jin Wang, who moves to a new neighborhood with his family only to discover that he's the only Chinese-American student at his new school; the powerful Monkey King, subject of one of the oldest and greatest Chinese fables; and Chin-Kee, a personification of the ultimate negative Chinese stereotype, who is ruining his cousin Danny's life with his yearly visits. Their lives and stories come together with an unexpected twist in this action-packed modern fable. American Born Chinese is an amazing ride, all the way up to the astonishing climax.
---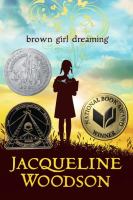 Brown Girl Dreaming
Jacqueline Woodson
Raised in South Carolina and New York, Woodson always felt halfway home in each place. In vivid poems, she shares what it was like to grow up as an African American in the 1960s and 1970s, living with the remnants of Jim Crow and her growing awareness of the Civil Rights movement. Touching and powerful, each poem is both accessible and emotionally charged, each line a glimpse into a child's soul as she searches for her place in the world. Woodson's eloquent poetry also reflects the joy of finding her voice through writing stories, despite the fact that she struggled with reading as a child. Her love of stories inspired her and stayed with her, creating the first sparks of the gifted writer she was to become.
---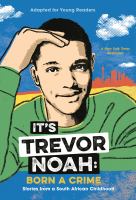 It's Trevor Noah: Born a Crime: Stories from a South African Childhood
Trevor Noah
Trevor Noah, host of The Daily Show on Comedy Central, shares his remarkable story of growing up in South Africa with a black South African mother and a white European father at a time when it was against the law for a mixed-race child to exist. But he did exist—and from the beginning, the often-misbehaved Trevor used his keen smarts and humor to navigate a harsh life under a racist government.
---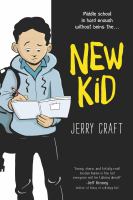 New Kid
Jerry Craft
Perfect for fans of Raina Telgemeier and Gene Luen Yang, New Kid is a timely, honest graphic novel about starting over at a new school where diversity is low and the struggle to fit in is real, from award-winning author-illustrator Jerry Craft. Seventh grader Jordan Banks loves nothing more than drawing cartoons about his life. But instead of sending him to the art school of his dreams, his parents enroll him in a prestigious private school known for its academics, where Jordan is one of the few kids of color in his entire grade. As he makes the daily trip from his Washington Heights apartment to the upscale Riverdale Academy Day School, Jordan soon finds himself torn between two worlds and not really fitting into either one. Can Jordan learn to navigate his new school culture while keeping his neighborhood friends and staying true to himself?
---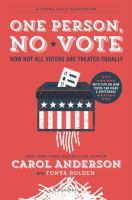 One Person, No Vote: How Not All Voters are Treated Equally
Carol Anderson and Tonya Bolden
In her New York Times bestseller White Rage, Carol Anderson laid bare an insidious history of policies that have systematically impeded black progress in America, from 1865 to our combustible present. With One Person, No Vote, she chronicles a related history: the rollbacks to African American participation in the vote since the 2013 Supreme Court decision that eviscerated the Voting Rights Act of 1965. Known as the Shelby ruling, this decision effectively allowed districts with a demonstrated history of racial discrimination to change voting requirements without approval from the Department of Justice. Focusing on the aftermath of Shelby, Anderson follows the astonishing story of government-dictated racial discrimination unfolding before our very eyes as more and more states adopt voter suppression laws. In gripping, enlightening detail she explains how voter suppression works, from photo ID requirements to gerrymandering to poll closures. And with vivid characters, she explores the resistance: the organizing, activism, and court battles to restore the basic right to vote to all Americans.
---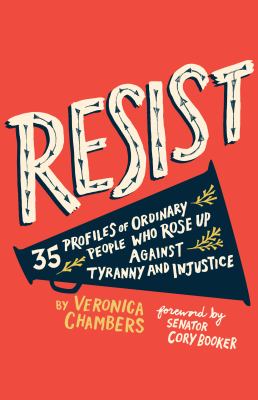 Resist: 35 Profiles of Ordinary People Who Rose Up Against Tyranny and Injustice
Veronica Chambers
A perfect tool for young readers as they grow into the leaders of tomorrow, Veronica Chambers's inspiring collection of profiles will inspire readers of all ages to stand up for what's right. You may only be one person, but you have the power to change the world. Before they were activists, they were just like you and me. From Frederick Douglass to Malala Yousafzai, Joan of Arc to John Lewis, Susan B. Anthony to Janet Mock—these remarkable figures show us what it means to take a stand and say no to injustice, even when it would be far easier to stay quiet. Resist profiles men and women who resisted tyranny, fought the odds, and stood up to bullies that threatened to harm their communities. Along with their portraits and most memorable quotes, their stories will inspire you to speak out and rise up—every single day.
---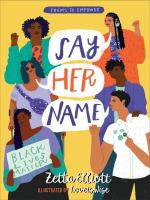 Say Her Name
Zetta Elliott 
Inspired by the #SayHerName campaign launched by the African American Policy Forum, these poems pay tribute to victims of police brutality as well as the activists insisting that Black Lives Matter. Elliott engages poets from the past two centuries to create a chorus of voices celebrating the creativity, resilience, and courage of Black women and girls. This collection features forty-nine powerful poems, four of which are tribute poems inspired by the works of Lucille Clifton, Audre Lorde, Nikki Giovanni, and Phillis Wheatley.
---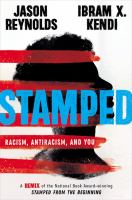 Stamped: Racism, Antiracism, and You
Jason Reynolds and Ibram X. Kendi
The construct of race has always been used to gain and keep power, to create dynamics that separate and silence. This remarkable reimagining of Dr. Ibram X. Kendi's National Book Award-winning Stamped from the Beginning reveals the history of racist ideas in America, and inspires hope for an antiracist future. It takes you on a race journey from then to now, shows you why we feel how we feel, and why the poison of racism lingers. It also proves that while racist ideas have always been easy to fabricate and distribute, they can also be discredited. Through a gripping, fast-paced, and energizing narrative written by beloved award-winner Jason Reynolds, this book shines a light on the many insidious forms of racist ideas—and on ways readers can identify and stamp out racist thoughts in their daily lives.
---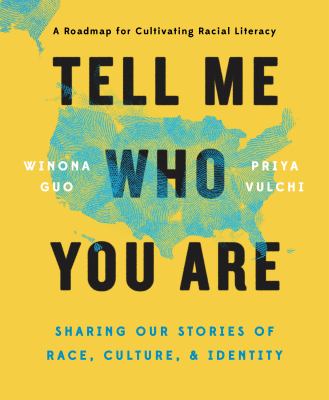 Tell Me Who You Are: Sharing Our Stories of Race, Culture, and Identity
Winona Guo and Priya Vulchi
In this deeply inspiring book, Winona Guo and Priya Vulchi recount their experiences talking to people from all walks of life about race and identity on a cross-country tour of America. Spurred by the realization that they had nearly completed high school without hearing any substantive discussion about racism in school, the two young women deferred college admission for a year to collect first-person accounts of how racism plays out in this country every day—and often in unexpected ways.
---

The Hate U Give
Angie Thomas
Sixteen-year-old Starr Carter moves between two worlds: the poor neighborhood where she lives and the fancy suburban prep school she attends. The uneasy balance between these worlds is shattered when Starr witnesses the fatal shooting of her childhood best friend Khalil at the hands of a police officer. Khalil was unarmed. Soon afterward, his death is a national headline. What everyone wants to know is: what really went down that night? And the only person alive who can answer that is Starr. But what Starr does—or does not—say could upend her community. It could also endanger her life.
---
CHILDREN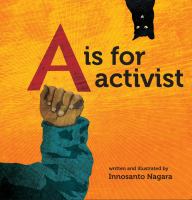 A is for Activist
Innosanto Nagara
A is for Activist is an ABC board book written and illustrated for the next generation of progressives: families who want their kids to grow up in a space that is unapologetic about activism, environmental justice, civil rights, LGBTQ rights, and everything else that activists believe in and fight for. The alliteration, rhyming, and vibrant illustrations make the book exciting for children, while the issues it brings up resonate with their parents' values of community, equality, and justice. This engaging little book carries huge messages as it inspires hope for the future, and calls children to action while teaching them a love for books.
---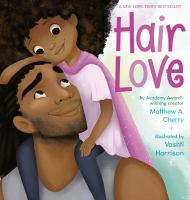 Hair Love
Matthew Cherry
Written by a former N.F.L. wide receiver and now an Oscar-winning short film, 'Hair Love' tells the story of a black father learning to do his daughter's hair for the first time and the special bond they share.
---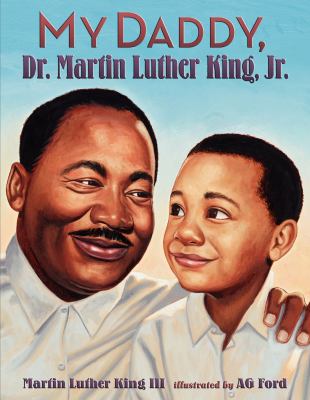 My Daddy, Martin Luther King, Jr.
Martin Luther King III
What was it like growing up as a son of Dr. Martin Luther King, Jr.? This picture book memoir provides insight into one of history's most fascinating families and into a special bond between father and son. "I have a dream that my four little children will one day live in a nation where they will not be judged by the color of their skin but by the content of their character." Martin Luther King III was one of those four little children mentioned in Martin Luther King's groundbreaking "I Have a Dream" speech. In this memoir, Martin Luther King Jr.'s son gives an intimate look at the man and the father behind the civil rights leader. Mr. King's remembrances show both his warm, loving family and a momentous time in American history.
---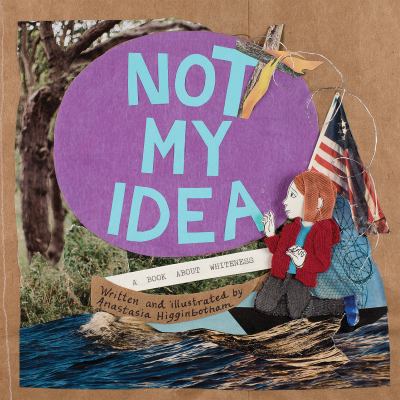 Not My Idea: A Book About Whiteness
Anastasia Higgenbotham
A white child sees a TV news report of a white police officer shooting and killing a black man. "In our family, we don't see color," his mother says, but he sees the colors plain enough. An afternoon in the library's history stacks uncover the truth of white supremacy in America. Racism was not his idea and he refuses to defend it.
---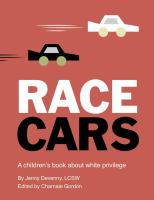 Race Cars: A Children's Book About White Privilege
Jenny Devenny
Race Cars is a children's book about white privilege created to help parents and educators facilitate tough conversations about race, privilege, and oppression. Written by a clinical social worker and child therapist with experience in anti-bias training and edited by a diversity expert, Race Cars tells the story of 2 best friends, a white car and a black car, that have different experiences and face different rules while entering the same race.
---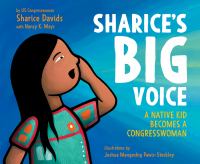 Sharice's Big Voice: A Native Kid Becomes a Congresswoman
Sharice Davids
This picture book autobiography tells the triumphant story of Sharice Davids, one of the first Native American women elected to Congress, and the first LGBTQ congressperson to represent Kansas. When Sharice Davids was young, she never thought she'd be in Congress. And she never thought she'd be one of the first Native American women in Congress. During her campaign, she heard from a lot of doubters. They said she couldn't win because of how she looked, who she loved, and where she came from. But here's the thing: Everyone's path looks different and everyone's path has obstacles. And this is the remarkable story of Sharice Davids' path to Congress.
---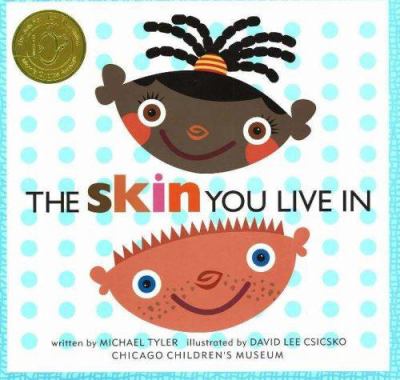 The Skin You Live In
Michael Tyler
Rhyming text and illustrations celebrate being content with the skin in which one lives, whatever that skin might be. With the ease and simplicity of a nursery rhyme, this lively story delivers an important message of social acceptance to young readers. Themes associated with child development and social harmony, such as friendship, acceptance, self-esteem, and diversity are promoted in simple and straightforward prose. Vivid illustrations of children's activities for all cultures, such as swimming in the ocean, hugging, catching butterflies, and eating birthday cake are also provided. This delightful picture book offers a wonderful venue through which parents and teachers can discuss important social concepts with their children.
---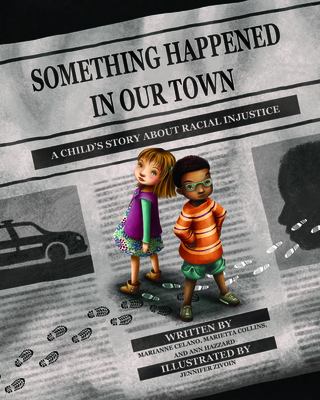 Something Happened in Our Town: A Child's Story About Racial Injustice
Marianne Celano
Something Happened in Our Town follows two families—one White, one Black—as they discuss a police shooting of a Black man in their community. The story aims to answer children's questions about such traumatic events, and to help children identify and counter racial injustice in their own lives. Includes an extensive Note to Parents and Caregivers with guidelines for discussing race and racism with children, child-friendly definitions, and sample dialogues.
---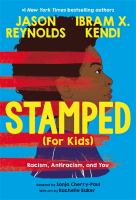 Stamped (For Kids): Racism, Antiracism, and You
Jason Reynolds and Ibram X. Kendi
This book takes young readers on a journey from present to past and back again. Kids will discover where racist ideas came from, identify how they impact America today, and meet those who have fought racism with antiracism. Along the way, they'll learn how to identify and stamp out racist thoughts in their own lives.
---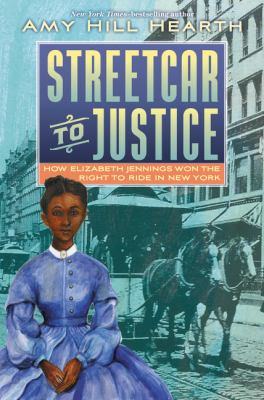 Streetcar to Justice: How Elizabeth Jennings Won the Right to Ride in New York 
Amy Hill Hearth
Bestselling author and journalist Amy Hill Hearth uncovers the story of a little-known figure in U.S. history in this fascinating biography. In 1854, a young African American woman named Elizabeth Jennings won a major victory against a New York City streetcar company, a first step in the process of desegregating public transportation in Manhattan.
---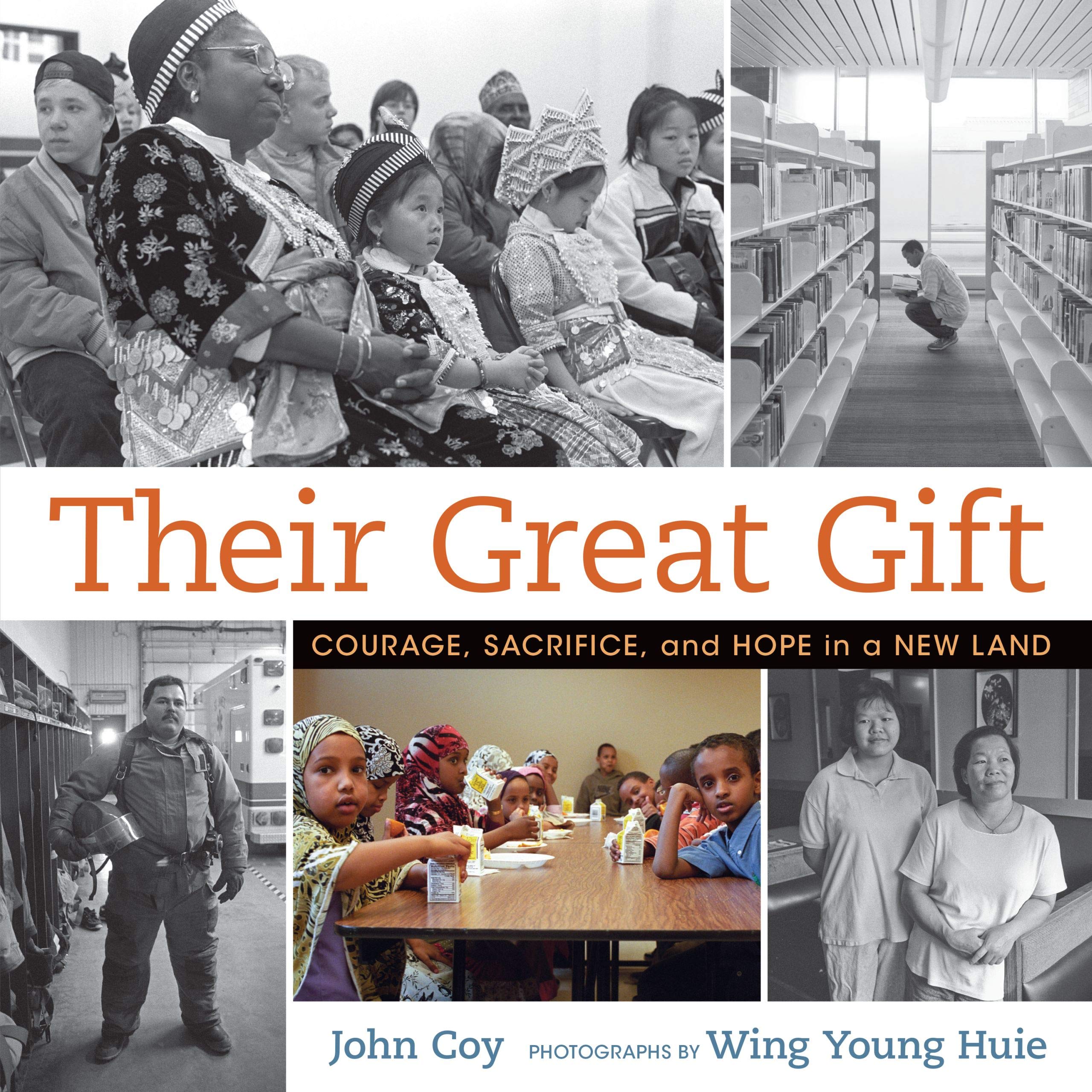 Their Great Gift: Courage, Sacrifice, and Hope in a New Land
John Coy
With lyrical text and thought-provoking photography, Their Great Gift explores the experiences of immigrants in the twenty-first century, focusing on the lives of children. Images of families who came to the United States from many different parts of the world celebrate the diversity of our country and contain a vision of hope for the future.
---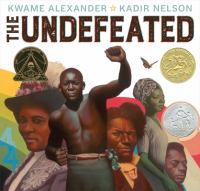 The Undefeated
Kwame Alexander and Kadir Nelson
Originally performed for ESPN's The Undefeated, this poem is a love letter to black life in the United States. It highlights the unspeakable trauma of slavery, the faith and fire of the civil rights movement, and the grit, passion, and perseverance of some of the world's greatest heroes. The text is also peppered with references to the words of Martin Luther King, Jr., Langston Hughes, Gwendolyn Brooks, and others, offering deeper insights into the accomplishments of the past, while bringing stark attention to the endurance and spirit of those surviving and thriving in the present. Robust back matter at the end provides valuable historical context and additional detail for those wishing to learn more.
---

We Are the Change: Words of Inspiration from Civil Rights Leaders
Harry Belafonte
Sixteen award-winning children's book artists illustrate the civil rights quotations that inspire them in this stirring and beautiful book. Featuring an introduction by Harry Belafonte, words from Eleanor Roosevelt, Maya Angelou, and Dr. Martin Luther King, Jr. among others, this inspirational collection sets a powerful example for generations of young leaders to come.
---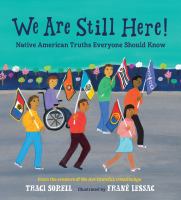 We Are Still Here!: Native American Truths Everyone Should Know
Traci Sorell
Too often, Native American history is treated as a finished chapter instead of relevant and ongoing. This companion book to the award-winning We Are Grateful: Otsaliheliga offers readers everything they never learned in school about Native American people's past, present, and future. Precise, lyrical writing presents topics including: forced assimilation (such as boarding schools), land allotment and Native tribal reorganization, termination (the US government not recognizing tribes as nations), Native urban relocation (from reservations), self-determination (tribal self-empowerment), Native civil rights, the Indian Child Welfare Act (ICWA), religious freedom, economic development (including casino development), Native language revival efforts, cultural persistence, and nationhood.
---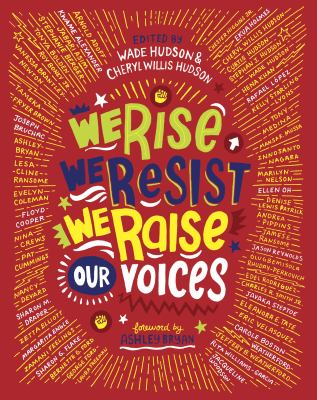 We Rise, We Resist, We Raise Our Voices
Wade Hudson and Cheryl Willis Hudson
What do we tell our children when the world seems bleak, and prejudice and racism run rampant? With 96 lavishly designed pages of original art and prose, fifty diverse creators lend voice to young activists. Featuring poems, letters, personal essays, art, and other works from industry leaders, this anthology empowers the nation's youth to listen, learn, and build a better tomorrow. 
---