Are you looking to start, or continue, your anti-racism education? Check out this list of books about anti-racism activism and the history of systemic racism in the United States. While self-education is just one small component of the work of anti-racism, we hope this resource can help support our community's pursuit of social justice.
All of the books listed here are available through the library. Looking for more? See the full list here.
---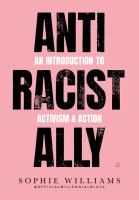 Anti-Racist Ally: An Introduction to Action and Activism
Sophie Williams
Join the fight for racially marginalized people with this pocket-sized guide filled with practical insights from one of the leading voices of the movement for equality and founder of the @officialmillennialblack Instagram. As the tragic murder of George Floyd and the Black Lives Matter movement has demonstrated, not being racist is not enough. To fulfill the American ideal, to ensure that all people are equal, you must be actively anti-racist. While the book's focus is on race, it also touches on sexism, classism, ableism, oppression, and white supremacy. Written in her iconic Instagram style, this pocket-sized guide is a crucial starting point for every anti-racist ally, covering complex topics at the heart of anti-racist principles. Whether you are just finding your voice, have made a start but aren't sure what to do next, or want a fresh viewpoint, Anti-Racist Ally introduces and explains the language of change and shows you how to challenge the system, beginning with yourself. 
---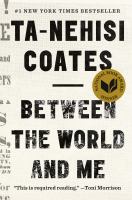 Between the World and Me
Ta-Nehisi Coates
In a profound work that pivots from the biggest questions about American history and ideals to the most intimate concerns of a father for his son, Ta-Nehisi Coates offers a powerful new framework for understanding our nation's history and current crisis. Americans have built an empire on the idea of "race," a falsehood that damages us all but falls most heavily on the bodies of black women and men—bodies exploited through slavery and segregation, and, today, threatened, locked up, and murdered out of all proportion. What is it like to inhabit a black body and find a way to live within it? And how can we all honestly reckon with this fraught history and free ourselves from its burden?
---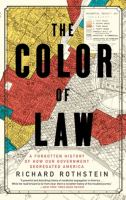 The Color of Law: A Forgotten History of How Our Government Segregated America
Richard Rothstein
Exploding the myth of de facto segregation arising from private prejudice or the unintended consequences of economic forces, Rothstein describes how the American government systematically imposed residential segregation: with undisguised racial zoning; public housing that purposefully segregated previously mixed communities; subsidies for builders to create whites-only suburbs; tax exemptions for institutions that enforced segregation; and support for violent resistance to African Americans in white neighborhoods. A groundbreaking, "virtually indispensable" study that has already transformed our understanding of twentieth-century urban history (Chicago Daily Observer), The Color of Law forces us to face the obligation to remedy our unconstitutional past.
---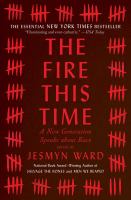 The Fire This Time: A New Generation Speaks About Race
Jesmyn Ward (editor)
National Book Award-winner Jesmyn Ward takes James Baldwin's 1963 examination of race in America, The Fire Next Time, as a jumping-off point for this groundbreaking collection of essays and poems about race from the most important voices of her generation and our time. In light of recent tragedies and widespread protests across the nation, The Progressive magazine republished one of its most famous pieces: James Baldwin's 1962 "Letter to My Nephew," which was later published in his landmark book, The Fire Next Time. Addressing his fifteen-year-old namesake on the one-hundredth anniversary of the Emancipation Proclamation, Baldwin wrote: "You know and I know, that the country is celebrating one hundred years of freedom one hundred years too soon." Award-winning author Jesmyn Ward knows that Baldwin's words ring as true as ever today. In response, she has gathered short essays, memoir, and a few essential poems to engage the question of race in the United States. In the fifty-odd years since Baldwin's essay was published, entire generations have dared everything and made significant progress. But the idea that we are living in the post-Civil Rights era, that we are a "post-racial" society is an inaccurate and harmful reflection of a truth the country must confront. Baldwin's "fire next time" is now upon us, and it needs to be talked about.
---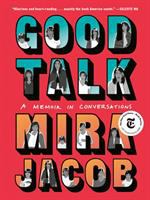 Good Talk: A Memoir in Conversations
Mira Jacob
Like many six-year-olds, Mira Jacob's half-Jewish, half-Indian son, Z, has questions about everything. At first, they are innocuous enough, but as tensions from the 2016 election spread from the media into his own family, they become much, much more complicated. Trying to answer him honestly, Mira has to think back to where she's gotten her own answers: her most formative conversations about race, color, sexuality, and, of course, love. Written with humor and vulnerability, this deeply relatable graphic memoir is a love letter to the art of conversation—and to the hope that hovers in our most difficult questions.
---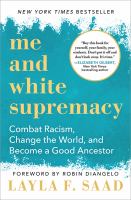 Me and White Supremacy: Combat Racism, Change the World, and Become a Good Ancestor
Layla Saad
When Layla Saad began an Instagram challenge called #meandwhitesupremacy, she never predicted it would become a cultural movement. She encouraged people to own up and share their racist behaviors, big and small. She was looking for truth, and she got it... Thousands of people participated in the challenge, and over 80,000 people downloaded the supporting work Me and White Supremacy. Updated and expanded from the original edition, Me and White Supremacy teaches readers how to dismantle the privilege within themselves so that they can stop (often unconsciously) inflicting damage on people of color, and in turn, help other white people do better, too.
---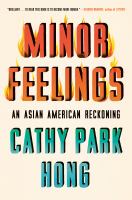 Minor Feelings: An Asian American Reckoning
Cathy Park Hong
Asian Americans inhabit a purgatorial status: neither white enough nor black enough, unmentioned in most conversations about racial identity. In the popular imagination, Asian Americans are all high-achieving professionals. But in reality, this is the most economically divided group in the country, a tenuous alliance of people with roots from South Asia to East Asia to the Pacific Islands, from tech millionaires to service industry laborers. How do we speak honestly about the Asian American condition—if such a thing exists? Poet and essayist Cathy Park Hong fearlessly and provocatively confronts this thorny subject, blending memoir, cultural criticism, and history to expose the truth of racialized consciousness in America.
---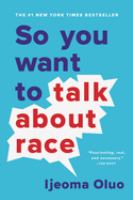 So You Want to Talk About Race
Ijeoma Olua
In this New York Times bestseller, Ijeoma Oluo offers a hard-hitting but user-friendly examination of race in America. Widespread reporting on aspects of white supremacy—from police brutality to the mass incarceration of African Americans—have made it impossible to ignore the issue of race. Still, it is a difficult subject to talk about. How do you tell your roommate her jokes are racist? Why did your sister-in-law take umbrage when you asked to touch her hair—and how do you make it right? How do you explain white privilege to your white, privileged friend? In So You Want to Talk About Race, Ijeoma Oluo guides readers of all races through subjects ranging from intersectionality and affirmative action to "model minorities" in an attempt to make the seemingly impossible possible: honest conversations about race and racism, and how they infect almost every aspect of American life.
---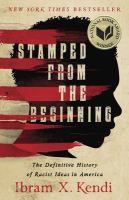 Stamped from the Beginning: The Definitive History of Racist Ideas in America
Ibram Kendi
Americans like to insist that we are living in a postracial, color-blind society. In fact, racist thought is alive and well; it has simply become more sophisticated and more insidious. And as historian Ibram X. Kendi argues, racist ideas in this country have a long and lingering history, one in which nearly every great American thinker is complicit. Kendi chronicles the entire story of anti-Black racist ideas and their staggering power over the course of American history. Stamped from the Beginning uses the lives of five major American intellectuals to offer a window into the contentious debates between assimilationists and segregationists and between racists and antiracists. From Puritan minister Cotton Mather to Thomas Jefferson, from fiery abolitionist William Lloyd Garrison to brilliant scholar W.E.B. Du Bois to legendary anti-prison activist Angela Davis, Kendi shows how and why some of our leading proslavery and pro-civil rights thinkers have challenged or helped cement racist ideas in America. As Kendi provocatively illustrates, racist thinking did not arise from ignorance or hatred. Racist ideas were created and popularized in an effort to defend deeply entrenched discriminatory policies and to rationalize the nation's racial inequities in everything from wealth to health. While racist ideas are easily produced and easily consumed, they can also be discredited.
---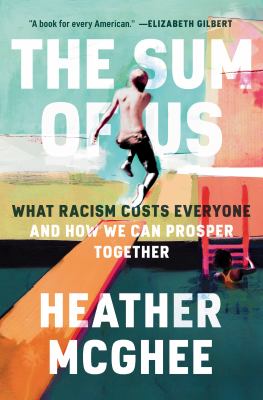 The Sum of Us: What Racism Costs Everyone and How We Can Prosper Together
Heather McGhee
The Sum of Us is a brilliant analysis of how we arrived here: divided and self-destructing, materially rich but spiritually starved and vastly unequal. McGhee marshals economic and sociological research to paint an irrefutable story of racism's costs, but at the heart of the book are the humble stories of people yearning to be part of a better America, including white supremacy's collateral victims: white people themselves. With startling empathy, this heartfelt message from a Black woman to a multiracial America leaves us with a new vision for a future in which we finally realize that life can be more than a zero-sum game.
---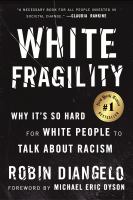 White Fragility: Why It's So Hard for White People to Talk about Racism
Robin Diangelo
Groundbreaking book exploring the counterproductive reactions white people have when discussing racism that serve to protect their positions and maintain racial inequality.  In this groundbreaking and timely book, antiracist educator Robin DiAngelo deftly illuminates the phenomenon of white fragility. Referring to the defensive moves that white people make when challenged racially, white fragility is characterized by emotions such as anger, fear, and guilt, and by behaviors including argumentation and silence. These behaviors, in turn, function to reinstate white racial equilibrium and prevent any meaningful cross-racial dialogue. In this in-depth exploration, DiAngelo explores how white fragility develops, how it protects racial inequality, and what we can do to engage more constructively.
---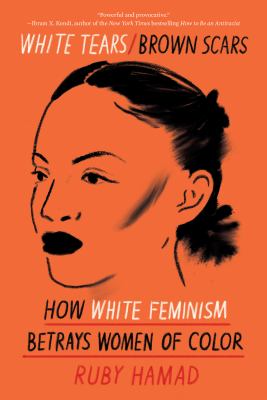 White Tears Brown Scars: How White Feminism Betrays Women of Color
Ruby Hamad
Taking us from the slave era, when white women fought in court to keep "ownership" of their slaves, through the centuries of colonialism, when they offered a soft face for brutal tactics, to the modern workplace, White Tears/Brown Scars tells a charged story of white women's active participation in campaigns of oppression. It offers a long overdue validation of the experiences of women of color.
---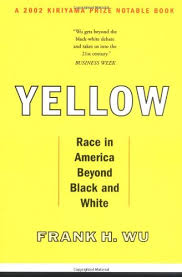 Yellow: Race in America Beyond Black and White
Frank H. Wu
Writing in the tradition of W. E. B. Du Bois, Cornel West, and others who confronted the "color line" of the twentieth century, journalist, scholar, and activist Frank H. Wu offers a unique perspective on how changing ideas of racial identity will affect race relations in the twenty-first century. Wu examines affirmative action, globalization, immigration, and other controversial contemporary issues through the lens of the Asian American experience. Mixing personal anecdotes, legal cases, and journalistic reporting, Wu confronts damaging Asian American stereotypes such as "the model minority" and "the perpetual foreigner." By offering new ways of thinking about race in American society, Wu's work dares us to make good on our great democratic experiment.
---