Juneteenth (a portmanteau of June and nineteenth) is a holiday celebrating the emancipation of those enslaved in the United States. Originating in Galveston, Texas, it is now celebrated annually on June 19 throughout the United States, with varying official recognition. Check out this list of books for all ages about slavery and emancipation in the United States. 
All of the books listed here are available through the library. Looking for more? Check out our Anti-Racism Reading List.
---
ADULT FICTION | ADULT NONFICTION | TEENS & TWEENS | CHILDREN
---
ADULT FICTION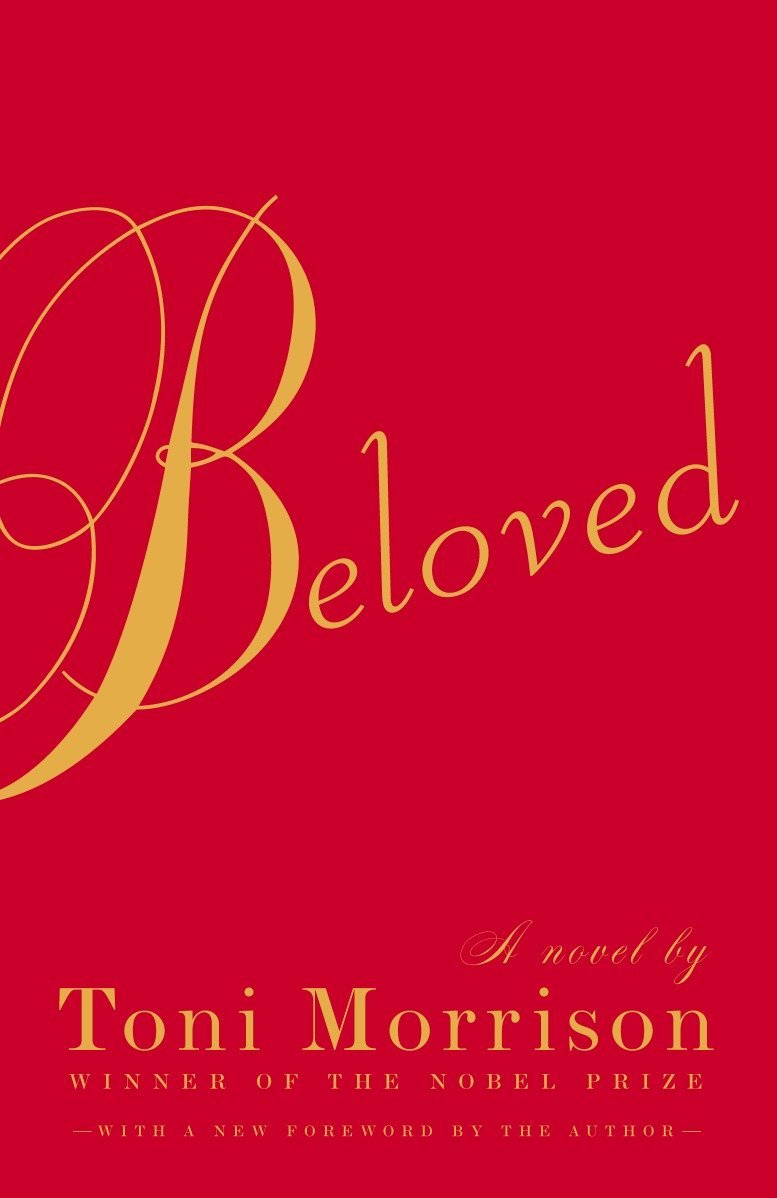 Beloved
Toni Morrison
Toni Morrison's magnificent Pulitzer winning work—first published in 1987—brought the wrenching experience of slavery into the literature of our time, enlarging our comprehension of America's original sin. Set in post-Civil War Ohio, it is the story of Sethe, an escaped slave who has lost a husband and buried a child; who has withstood savagery and not gone mad. Sethe, who now lives in a small house on the edge of town with her daughter, Denver, her mother-in-law, Baby Suggs, and a disturbing, mesmerizing apparition who calls herself Beloved.
---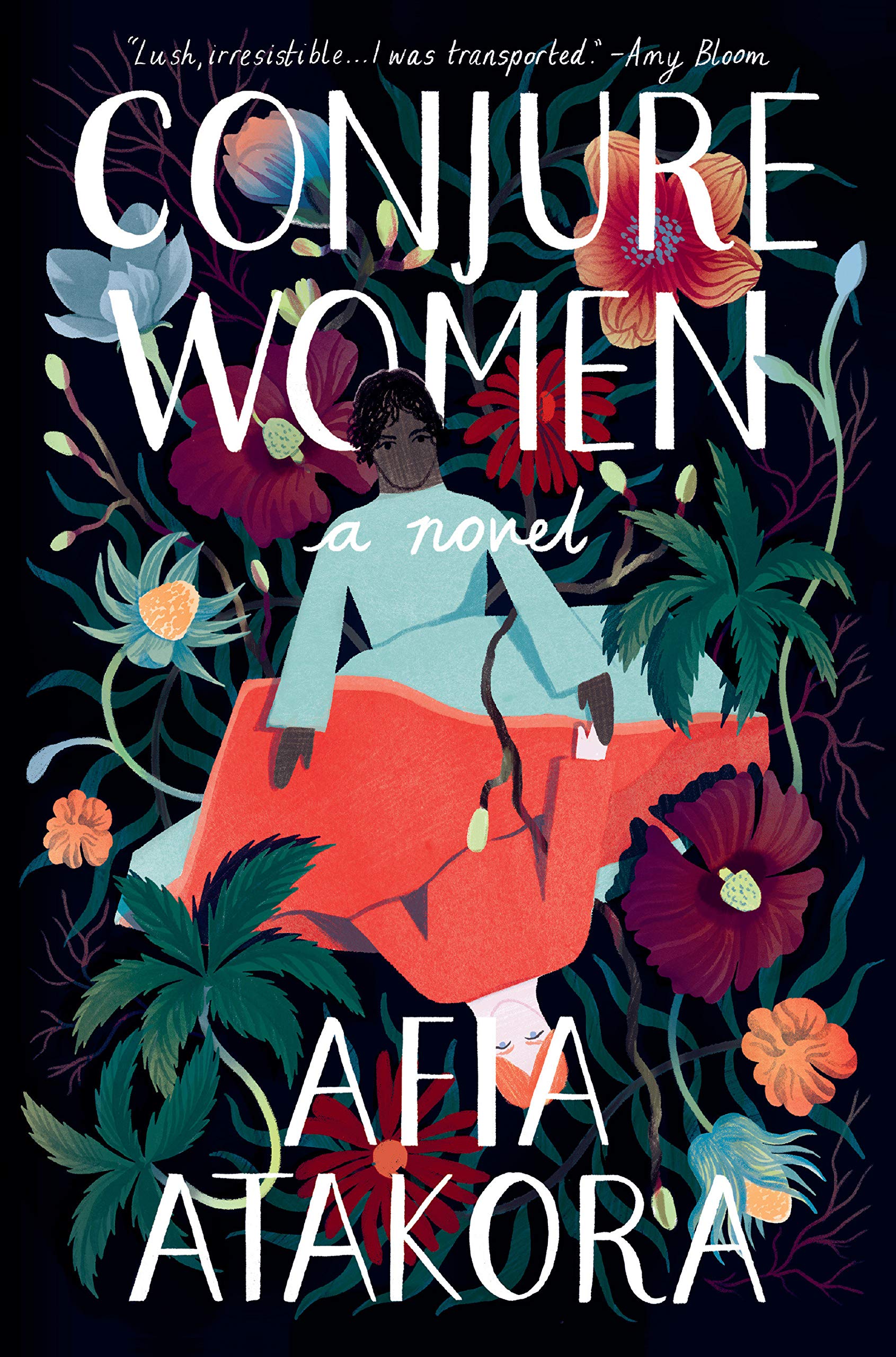 Conjure Women 
Afia Atakora
Conjure Women is a sweeping story that brings the world of the South before and after the Civil War vividly to life. Spanning eras and generations, it tells of the lives of three unforgettable women: Miss May Belle, a wise healing woman; her precocious and observant daughter Rue, who is reluctant to follow in her mother's footsteps as a midwife; and their enslaver's daughter Varina. The secrets and bonds among these women and their community come to a head at the beginning of a war and at the birth of an accursed child, who sets the townspeople alight with fear and a spreading superstition that threatens their newly won, tenuous freedom.
---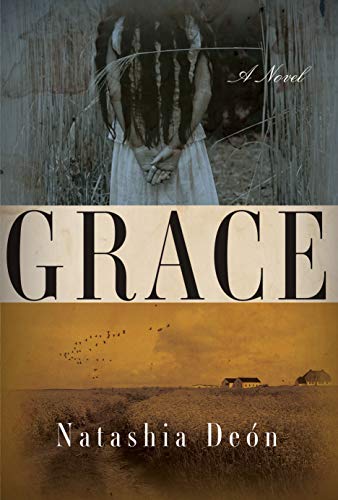 Grace 
Natashia Deon
For a runaway slave in the 1840s south, life on the run can be just as dangerous as life under a sadistic Massa. That's what fifteen-year-old Naomi learns after she escapes the brutal confines of life on an Alabama plantation. Striking out on her own, she must leave behind her beloved Momma and sister Hazel and take refuge in a Georgia brothel run by a freewheeling, gun-toting Jewish madam named Cynthia. There, amidst a revolving door of gamblers, prostitutes, and drunks, Naomi falls into a star-crossed love affair with a smooth-talking white man named Jeremy. The product of Naomi and Jeremy's union is Josey, whose white skin and blonde hair mark her as different. Taken in as an infant by a free slave named Charles, Josey has never known her mother, who was murdered at her birth. Josey soon becomes caught in the tide of history when news of the Emancipation Proclamation reaches the declining estate and a day of supposed freedom quickly turns into a day of unfathomable violence that will define Josey—and her lost mother—for years to come.
---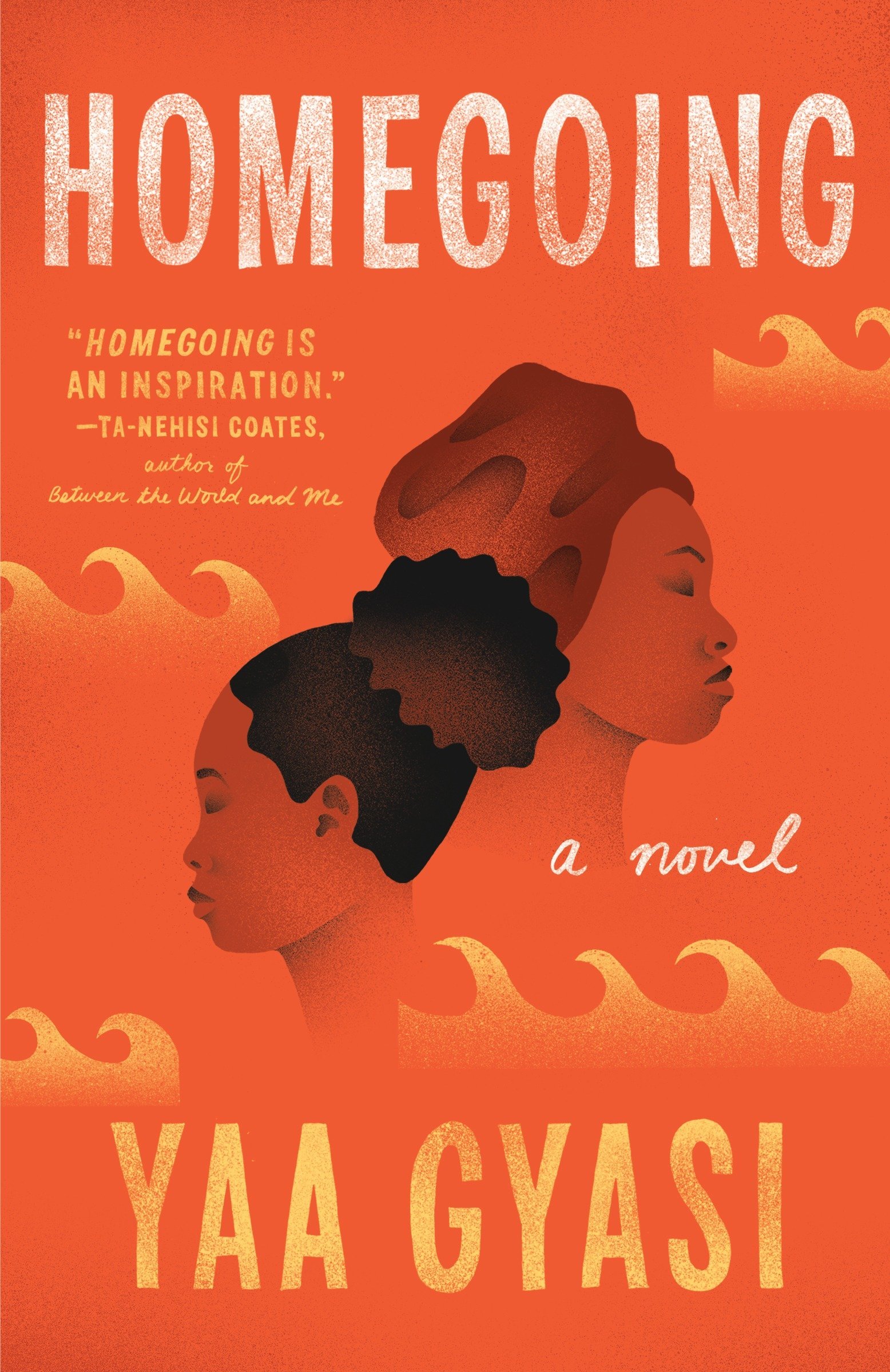 Homegoing
Yaa Gyasi
Ghana, eighteenth century: two half sisters are born into different villages, each unaware of the other. One will marry an Englishman and lead a life of comfort in the palatial rooms of the Cape Coast Castle. The other will be captured in a raid on her village, imprisoned in the very same castle, and sold into slavery. Homegoing follows the parallel paths of these sisters and their descendants through eight generations: from the Gold Coast to the plantations of Mississippi, from the American Civil War to Jazz Age Harlem. Yaa Gyasi's extraordinary novel illuminates slavery's troubled legacy both for those who were taken and those who stayed—and shows how the memory of captivity has been inscribed on the soul of our nation.
---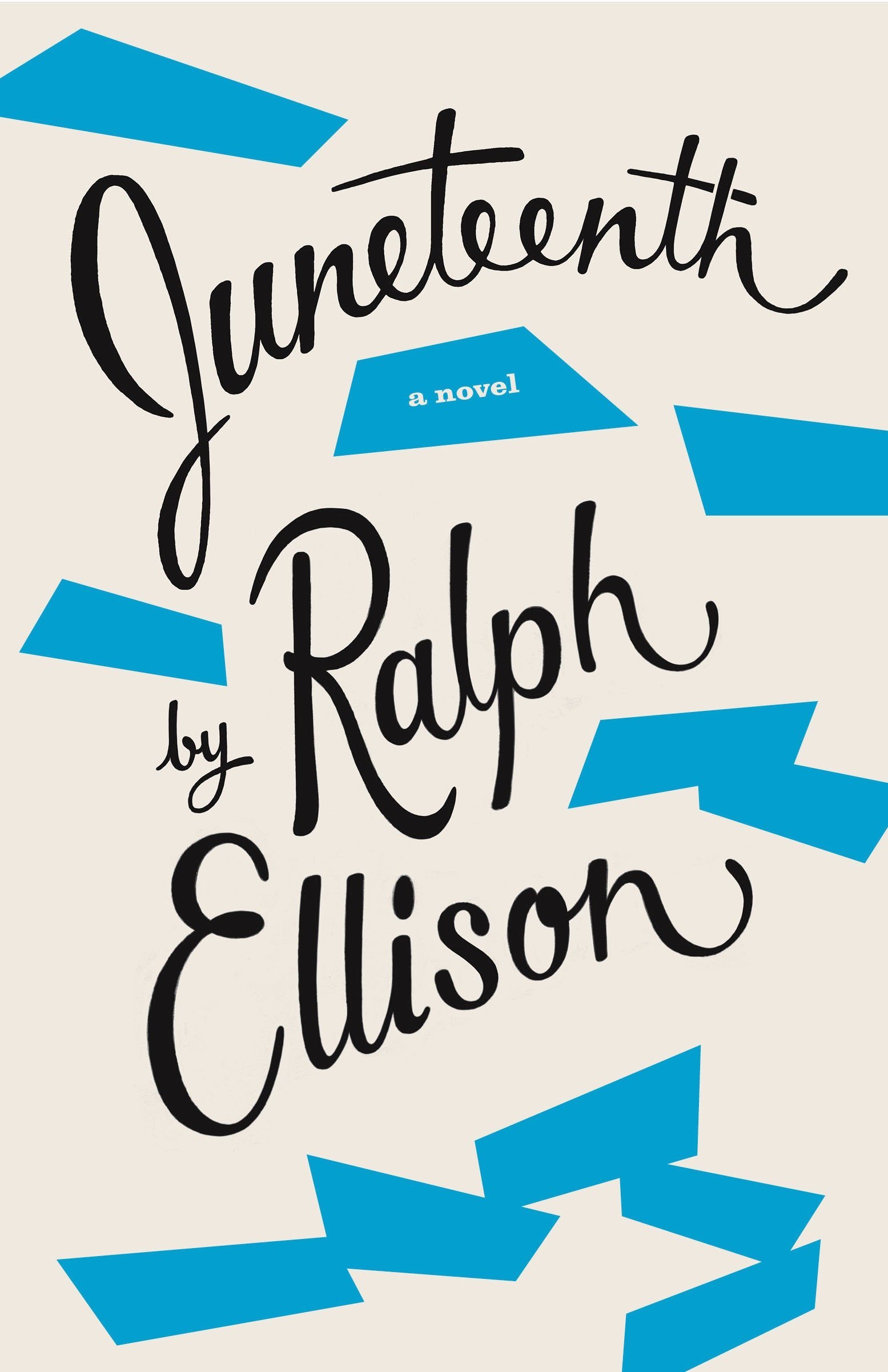 Juneteenth 
Ralph Ellison
"Tell me what happened while there's still time," demands the dying Senator Adam Sunraider to the itinerant preacher whom he calls Daddy Hickman. As a young man, Sunraider was Bliss, an orphan taken in by Hickman and raised to be a preacher like himself. Bliss's history encompasses the joys of young southern boyhood; bucolic days as a filmmaker, lovemaking in a field in the Oklahoma sun. And behind it all lies a mystery: how did this chosen child become the man who would deny everything to achieve his goals? Here is the master of American vernacular at the height of his powers, evoking the rhythms of jazz and gospel and ordinary speech.
---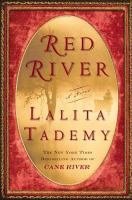 Red River
Lalita Tademy
The intertwining stories of two Louisiana families—three generations of African-American men—and their struggles to make a place for themselves in a country deeply divided in the aftermath of the Civil War and beyond.
---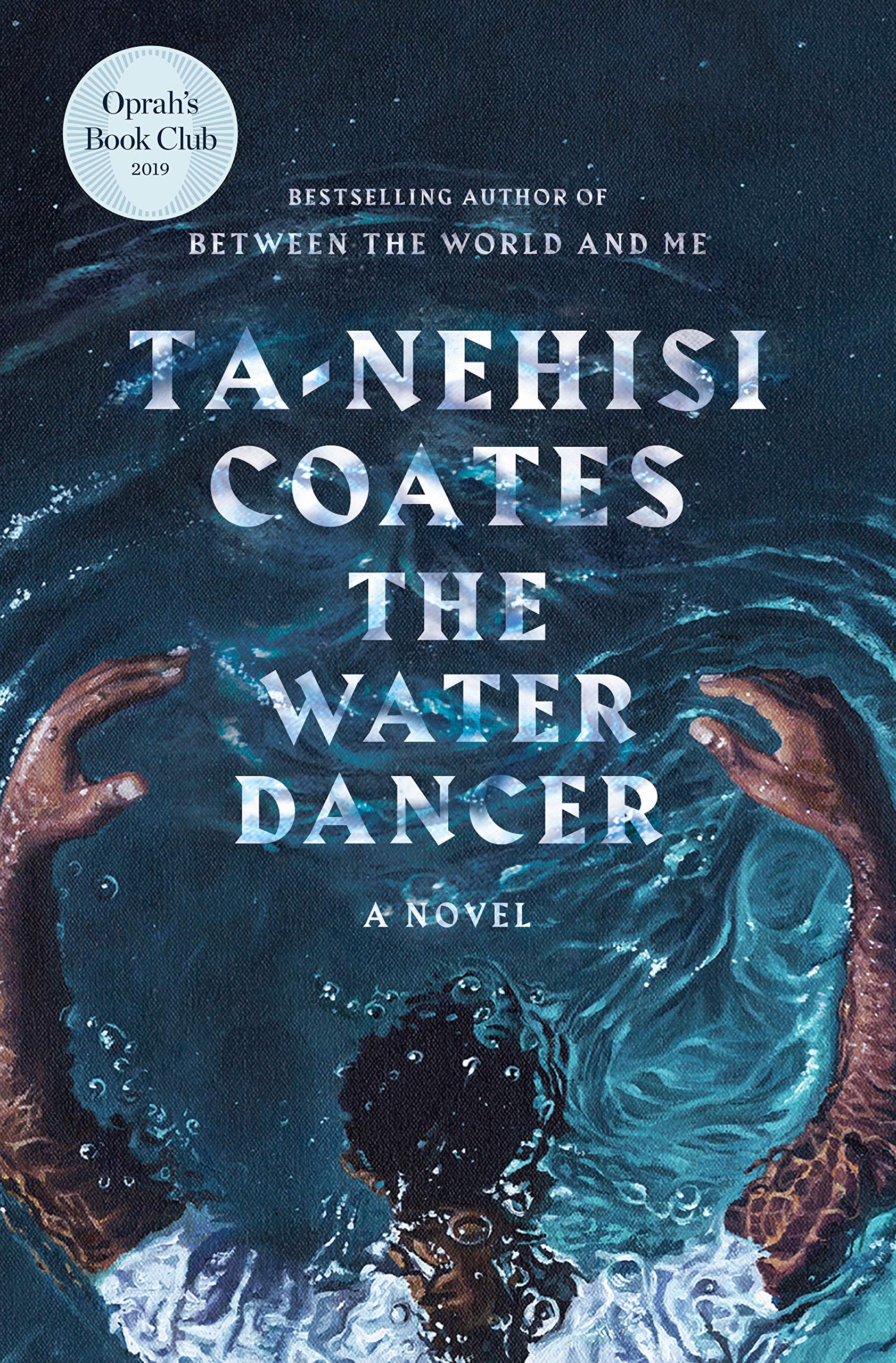 The Water Dancer
Ta-Nehisi Coates
In his boldly imagined first novel, Ta-Nehisi Coates, the National Book Award-winning author of Between the World and Me, brings home the most intimate evil of enslavement: the cleaving and separation of families. This is the dramatic story of an atrocity inflicted on generations of women, men, and children—the violent and capricious separation of families—and the war they waged to simply make lives with the people they loved. Written by one of today's most exciting thinkers and writers, The Water Dancer is a propulsive, transcendent work that restores the humanity of those from whom everything was stolen.
---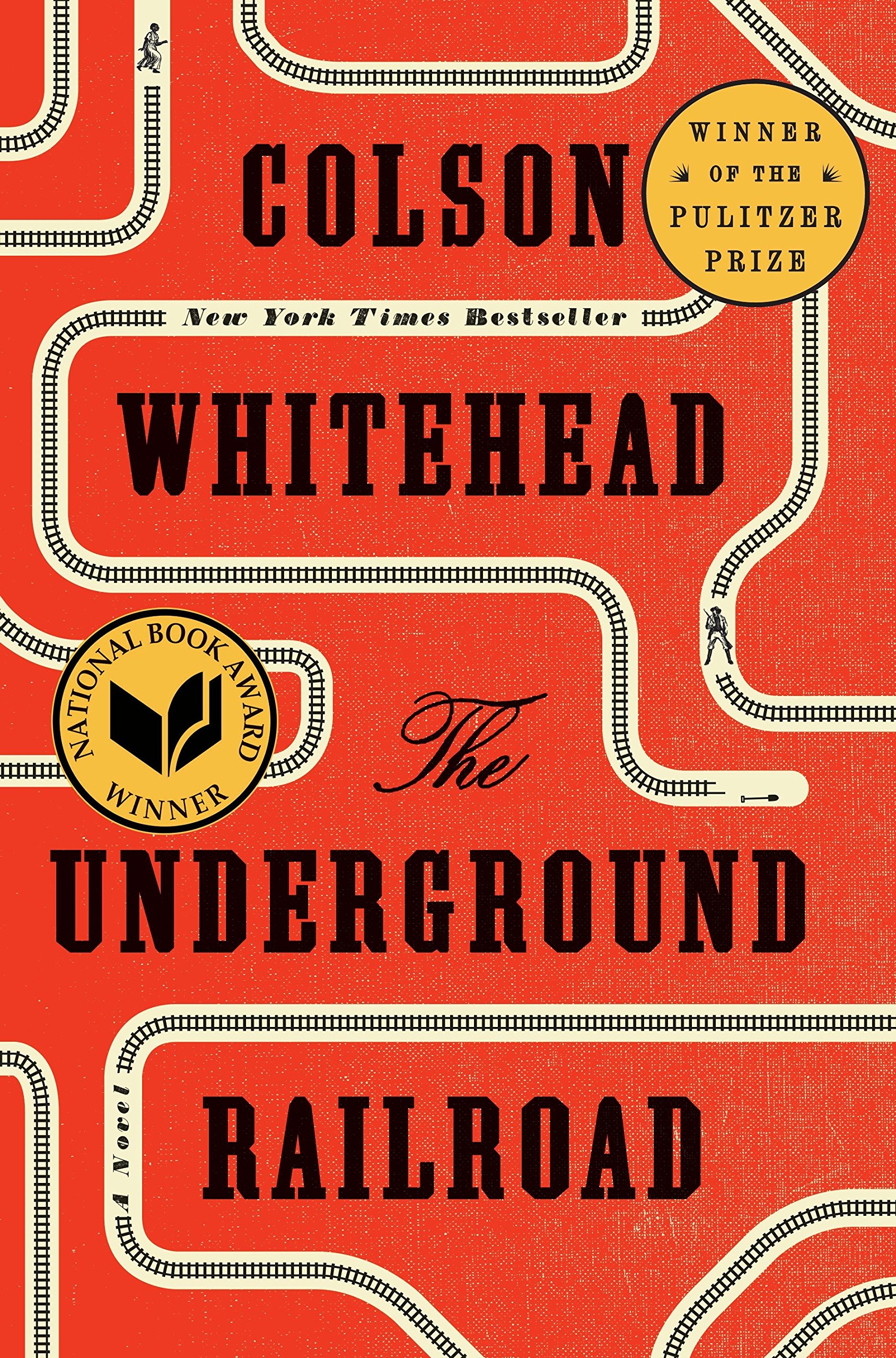 The Underground Railroad
Colson Whitehead
Cora is a slave on a cotton plantation in Georgia. When Caesar, a recent arrival from Virginia, tells her about the Underground Railroad, they decide to take a terrifying risk and escape. Though they manage to find a station and head north, they are being hunted. Their first stop is South Carolina, in a city that initially seems like a haven. But the city's placid surface masks an insidious scheme designed for its black denizens. And even worse: Ridgeway, the relentless slave catcher, is close on their heels.
---
ADULT NONFICTION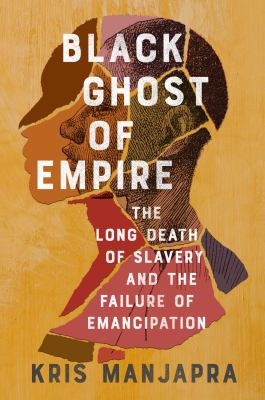 Black Ghost of Empire: The Long Death of Slavery and the Failure of Emancipation
Kris Manjapra

The 1619 Project illuminated the ways in which every aspect of life in the United States was and is shaped by the existence of slavery. Black Ghost of Empire focuses on emancipation and how this opportunity to make right further codified the racial caste system-instead of obliterating it. To understand why the shadow of slavery still haunts society today, we must not only look at what slavery was, but also the unfinished way it ended. One may think of "emancipation" as a finale, leading to a new age of human rights and universal freedoms. But in reality, emancipations everywhere were incomplete. Manjapra shows how, amidst this unfinished history, grassroots Black organizers and activists have become custodians of collective recovery and remedy; not only for our present, but also for our relationship with the past. Timely, lucid, and crucial to our understanding of the ongoing "anti-mattering" of Black people, Black Ghost of Empire shines a light into the deep gap between the idea of slavery's end and its actual perpetuation in various forms-exposing the shadows that linger to this day.
---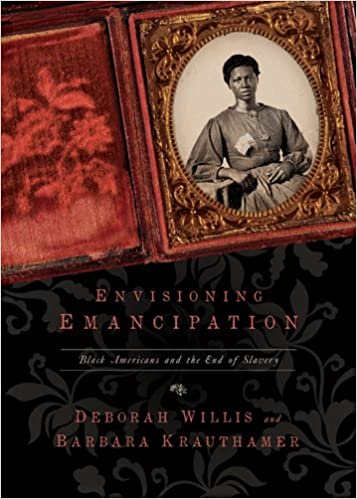 Envisioning Emancipation: Black Americans and the End of Slavery
Deborah Willis and Barbara Krauthamer
In this pioneering book, renowned photographic historian Deborah Willis and historian of slavery Barbara Krauthamer have amassed nearly 150 photographs—some never before published—from the antebellum days of the 1850s through the New Deal era of the 1930s. The authors vividly display the seismic impact of emancipation on African Americans born before and after the Proclamation. From photos of the enslaved on plantations and African American soldiers and camp workers in the Union Army to Juneteenth celebrations, slave reunions, and portraits of black families and workers in the American South, the images in this book challenge perceptions of slavery. They show not only what the subjects emphasized about themselves but also the ways Americans of all colors and genders opposed slavery and marked its end.
---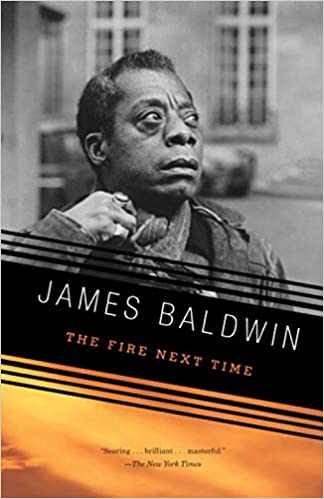 The Fire Next Time
James Baldwin
At once a powerful evocation of James Baldwin's early life in Harlem and a disturbing examination of the consequences of racial injustice, the book is an intensely personal and provocative document. It consists of two "letters," written on the occasion of the centennial of the Emancipation Proclamation, that exhort Americans, both black and white, to attack the terrible legacy of racism. Described by The New York Times Book Review as "sermon, ultimatum, confession, deposition, testament, and chronicle…all presented in searing, brilliant prose," The Fire Next Time stands as a classic of our literature. 
---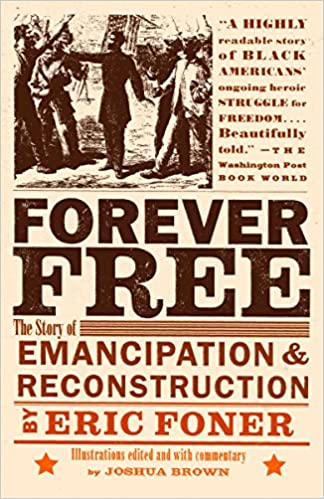 Forever Free: The Story of Emancipation and Reconstruction 
Eric Foner
Drawing on a wide range of long-neglected documents, Eric Foner places a new emphasis on black experiences and roles during the  period after the Civil War. We see African Americans as active agents in overthrowing slavery, in shaping Reconstruction, and creating a legacy long obscured and misunderstood. He compellingly refutes long-standing misconceptions of Reconstruction, and shows how the failures of the time sowed the seeds of the Civil Rights struggles of the 1950s and 60s. Richly illustrated and movingly written, this is an illuminating and essential addition to our understanding of this momentous era. 
---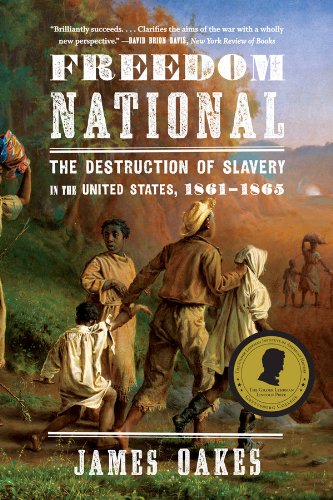 Freedom National: The Desctruction of Slavery in the United States, 1861-1865
James Oakes
A powerful history of emancipation that reshapes our understanding of Lincoln, the Civil War, and the end of American slavery. Freedom National shatters the widespread conviction that the Civil War was first and foremost a war to restore the Union and only gradually, when it became a military necessity, a war to end slavery. James Oakes shows that Lincoln's landmark 1863 proclamation marked neither the beginning nor the end of emancipation: it triggered a more aggressive phase of military emancipation, sending Union soldiers onto plantations to entice slaves away and enlist the men in the army. But slavery proved deeply entrenched, with slaveholders determined to re-enslave freedmen left behind by the shifting Union lines. Lincoln feared that the war could end in Union victory with slavery still intact. The Thirteenth Amendment that so succinctly abolished slavery was no formality: it was the final act in a saga of immense war, social upheaval, and determined political leadership. 
---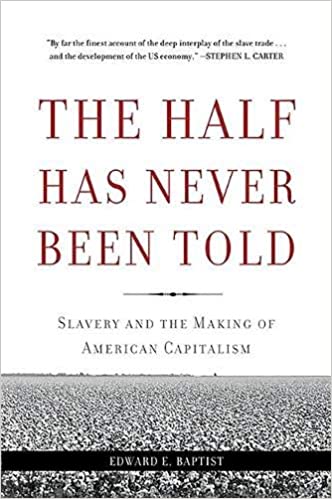 The Half Has Never Been Told: Slavery and the Making of American Capitalism
Edward E. Baptist

Americans tend to cast slavery as a pre-modern institution -- the nation's original sin, perhaps, but isolated in time and divorced from America's later success. But to do so robs the millions who suffered in bondage of their full legacy. As historian Edward E. Baptist reveals in The Half Has Never Been Told, the expansion of slavery in the first eight decades after American independence drove the evolution and modernization of the United States. In the span of a single lifetime, the South grew from a narrow coastal strip of worn-out tobacco plantations to a continental cotton empire, and the United States grew into a modern, industrial, and capitalist economy. Told through intimate slave narratives, plantation records, newspapers, and the words of politicians, entrepreneurs, and escaped slaves, this book is a radical new interpretation of American history.
---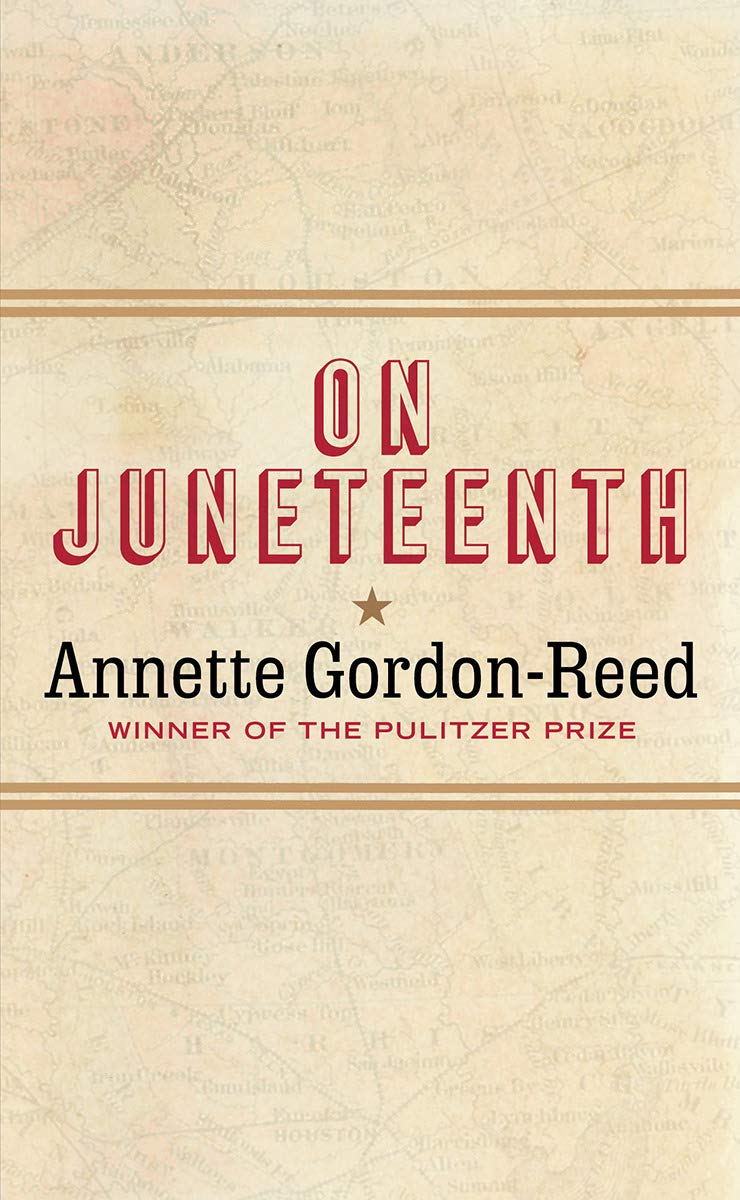 On Juneteenth
Annette Gordon-Reed
Weaving together American history, dramatic family chronicle, and searing episodes of memoir, Annette Gordon-Reed's On Juneteenth provides a historian's view of the country's long road to Juneteenth, recounting both its origins in Texas and the enormous hardships that African-Americans have endured in the century since, from Reconstruction through Jim Crow and beyond. All too aware of the stories of cowboys, ranchers, and oilmen that have long dominated the lore of the Lone Star State, Gordon-Reed—herself a Texas native and the descendant of enslaved people brought to Texas as early as the 1820s—forges a new and profoundly truthful narrative of her home state, with implications for us all. As our nation verges on recognizing June 19 as a national holiday, On Juneteenth is both an essential account and a stark reminder that the fight for equality is exigent and ongoing.
---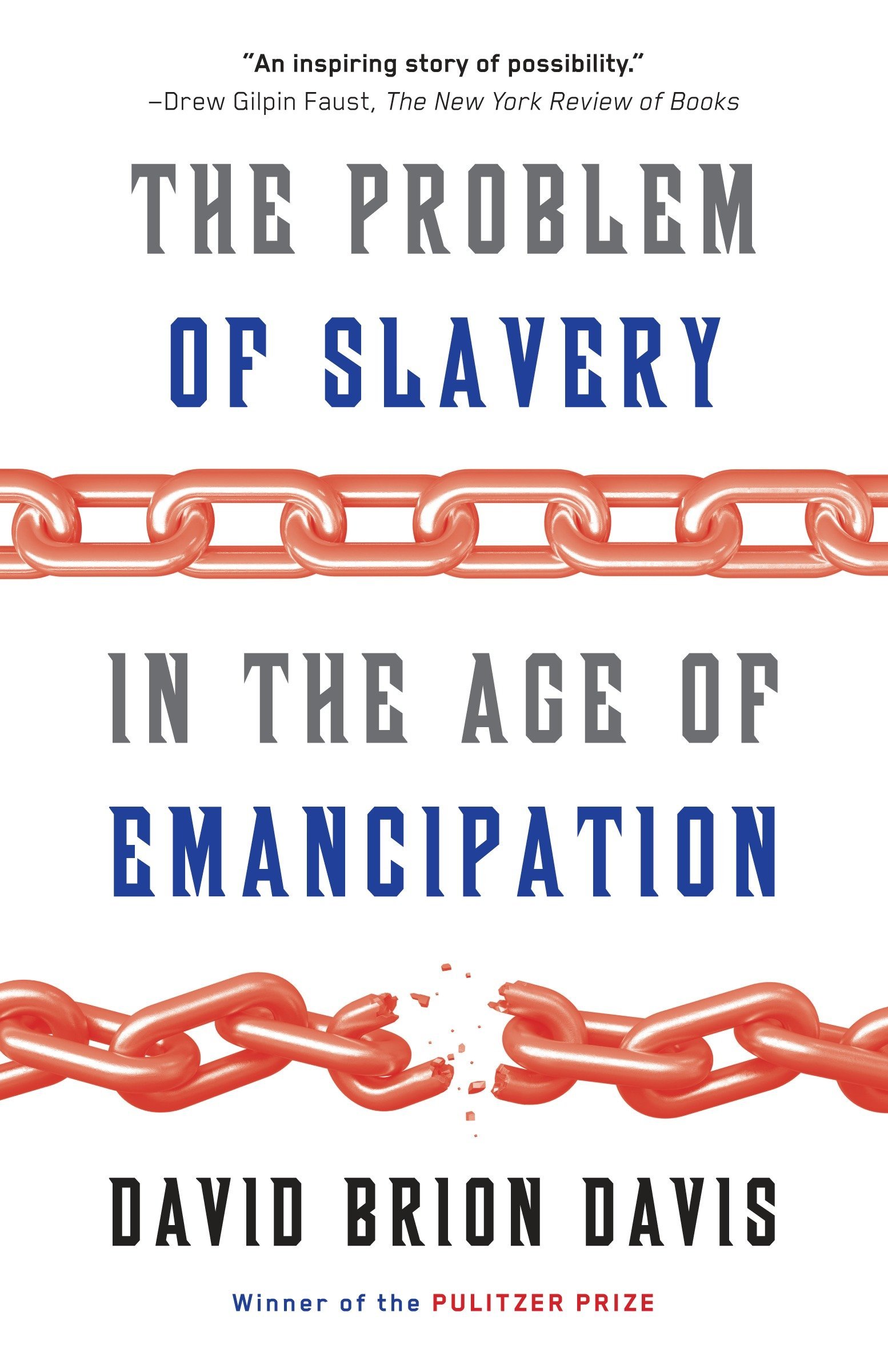 The Problem of Slavery in the Age of Emancipation
David Brion Davis

David Brion Davis is one of the foremost historians of our time, and in this final volume in his monumental trilogy on slavery in Western culture he offers highly original, authoritative, and penetrating insight into what slavery and emancipation meant to Americans. He explores how the Haitian revolution terrified and inspired white and black Americans respectively, and offers a commanding analysis of the complex and misunderstood significance of "colonization"-the project to move freed slaves back to Africa-to members of both races and all political persuasions. Davis vividly portrays the dehumanizing impact of slavery, as well as the generally unrecognized importance of freed slaves to abolition. And he explores the influence of religion on American ideas about emancipation. Above all, he captures the ways in which America wrestled with the knotty problem of moving forward into an age of emancipation. This is a landmark work.
---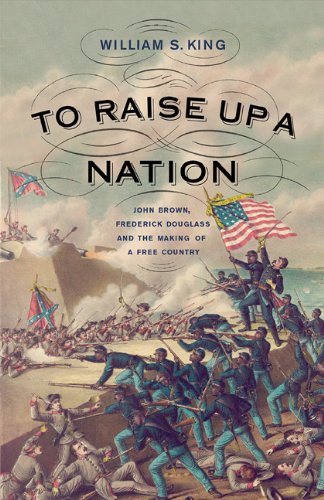 To Raise Up a Nation: John Brown, Frederick Douglass, and the Making of a Free Country William King

An important history of African Americans' own contributions and points of cross-racial cooperation to end slavery in America. To Raise Up a Nation is a sweeping history that explains how the destruction of American slavery was not directed primarily from the counsels of local and national government and military men, but rather through the grassroots efforts of extraordinary men and women. As King notes, the Lincoln administration ultimately armed black Americans, as John Brown had attempted to do, and their role was a vital part in the defeat of slavery.
---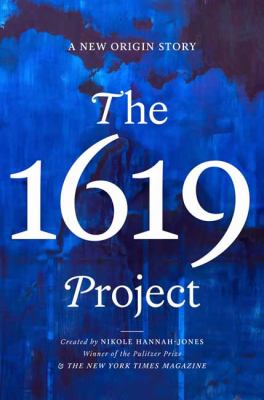 The 1619 Project: A New Origin Story
Created by Nikole Hannah-Jones and The New York Times Magazine

The animating idea of The 1619 Project is that our national narrative is more accurately told if we begin not on July 4, 1776, but in late August of 1619, when a ship arrived in Jamestown bearing a cargo of twenty to thirty enslaved people from Africa. Their arrival inaugurated a barbaric and unprecedented system of chattel slavery that would last for the next 250 years. This is sometimes referred to as the country's original sin, but it is more than that: It is the country's very origin. The 1619 Project tells this new origin story, placing the consequences of slavery and the contributions of Black Americans at the center of the story we tell ourselves about who we are as a country. The 1619 Project ultimately sends a very strong message: We must have a clear vision of this history if we are to understand our present dilemmas. Only by reckoning with this difficult history and trying as hard as we can to understand its powerful influence on our present, can we prepare ourselves for a more just future.
---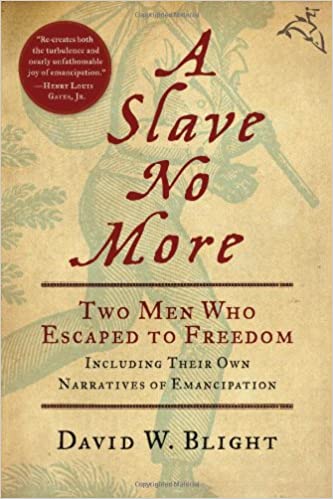 A Slave No More
David Blight

Slave narratives, some of the most powerful records of our past, and only a mere handful are first-person accounts by slaves who ran away and freed themselves. Now two newly uncovered narratives, and the biographies of the men who wrote them, join that exclusive group with the publication of A Slave No More. Handed down through family and friends, these narratives tell gripping stories of escape. David W. Blight magnifies the drama and significance by prefacing the narratives with each man's life history. Using a wealth of genealogical information, Blight has reconstructed their childhoods as sons of white slaveholders, their service as cooks and camp hands during the Civil War, and their climb to black working-class stability in the north, where they reunited with their families. In the stories of Turnage and Washington, we find history at its most intimate, portals that offer a rich new answer to the question of how four million people moved from slavery to freedom.
---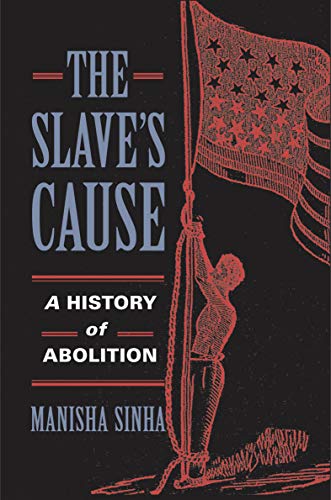 The Slave's Cause
Manisha Sinha

Received historical wisdom casts abolitionists as bourgeois, mostly white reformers burdened by racial paternalism and economic conservatism. Manisha Sinha overturns this image, broadening her scope beyond the antebellum period usually associated with abolitionism and recasting it as a radical social movement in which men and women, black and white, free and enslaved found common ground in causes ranging from feminism and utopian socialism to anti-imperialism and efforts to defend the rights of labor. Drawing on extensive archival research, including newly discovered letters and pamphlets, Sinha documents the influence of the Haitian Revolution and the centrality of slave resistance in shaping the ideology and tactics of abolition. This book is a comprehensive new history of the abolition movement in a transnational context. It illustrates how the abolitionist vision ultimately linked the slave's cause to the struggle to redefine American democracy and human rights across the globe.
---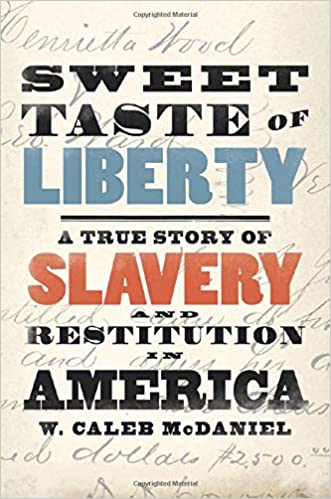 Sweet Taste of Liberty: A True Story of Slavery and Restitution in America
W. Caleb McDaniel

In Sweet Taste of Liberty, W. Caleb McDaniel focuses on the experience of a freed slave who was sold back into slavery, eventually freed again, and who then sued the man who had sold her back into bondage. Henrietta Wood was born into slavery, but in 1848, she was taken to Cincinnati and legally freed. In 1855, however, a wealthy Kentucky businessman named Zebulon Ward, who colluded with Wood's employer, abducted Wood and sold her back into bondage. In the years that followed before and during the Civil War, she gave birth to a son and was forced to march to Texas. She obtained her freedom a second time after the war and returned to Cincinnati, where she sued Ward for $20,000 in damages—now known as reparations. Astonishingly, after ten years of litigation, Henrietta Wood won her case. In 1878, a Federal jury awarded her $2,500 and the decision stuck on appeal. While nowhere close to the amount she had demanded, this may be the largest amount of money ever awarded by an American court in restitution for slavery. Wood went on to live until 1912.
---
TEENS & TWEENS
The Astonishing Life of Octavian Nothing, Traitor to the Nation. Volume 1, The Pox Party: Taken from Accounts by His Own Hand and Other Sundry Sources
M. T. Anderson

Various diaries, letters, and other manuscripts chronicle the experiences of Octavian, a young African American, from birth to age sixteen, as he is brought up as part of a science experiment in the years leading up to and during the Revolutionary War.
---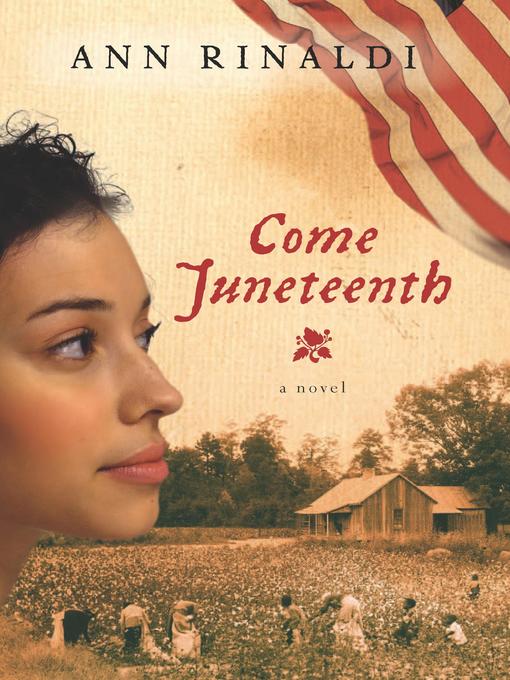 Come Juneteenth
Ann Rinaldi

Sis Goose is a beloved member of Luli's family, despite the fact that she was born a slave. But the family is harboring a terrible secret. And when Union soldiers arrive on their Texas plantation to announce that slaves have been declared free for nearly two years, Sis Goose is horrified to learn that the people she called family have lied to her for so long. She runs away—but her newly found freedom has tragic consequences. How could the state of Texas keep the news of the Emancipation Proclamation from reaching slaves? In this riveting Great Episodes historical drama, Ann Rinaldi sheds light on the events that led to the creation of Juneteenth, a celebration of freedom that continues today.
---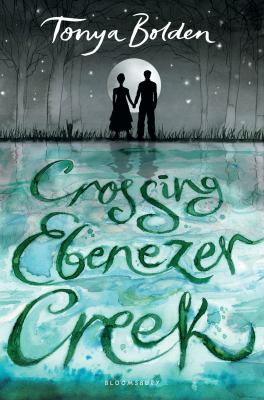 Crossing Ebenezer Creek
Tonya Bolden

Freed from slavery, Mariah and her young brother Zeke join Sherman's march through Georgia, where Mariah meets a free black named Caleb and dares to imagine the possibility of true love, but hope can come at a cost.
---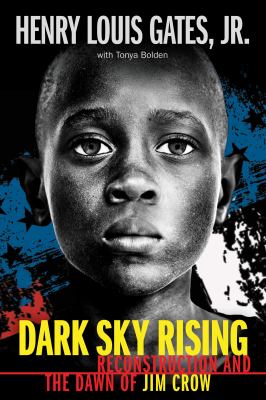 Dark Sky Rising: Reconstruction and the Dawn of Jim Crow
Henry Louis Gates, Jr.

This is a story about America during and after Reconstruction, one of history's most pivotal and misunderstood chapters. In a stirring account of emancipation, the struggle for citizenship and national reunion, and the advent of racial segregation, the renowned Harvard scholar delivers a book that is illuminating and timely. Real-life accounts drive the narrative, spanning the half century between the Civil War and Birth of a Nation. Here, you will come face-to-face with the people and events of Reconstruction's noble democratic experiment, its tragic undermining, and the drawing of a new "color line" in the long Jim Crow era that followed. In introducing young readers to them, and to the resiliency of the African American people at times of progress and betrayal, Professor Gates shares a history that remains vitally relevant today
---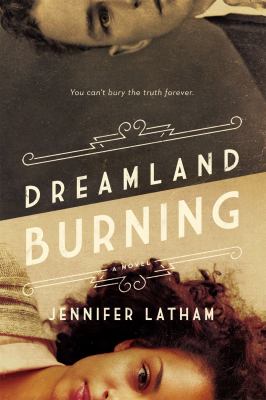 Dreamland Burning
Jennifer Latham

On Rowan's first day of summer vacation, construction workers discover a skeleton in the servants' quarters. Thus begins the summer that awakens biracial, sheltered Rowan to the inequality in present-day Tulsa, Oklahoma. The mystery of the human remains unfolds in alternating chapters between Rowan and seventeen-year-old Will in Jim Crow-era 1921, when Will triggers his own awakening by stupidly getting in a fight in a speakeasy.
---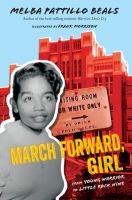 March Forward, Girl: From Young Warrior to Little Rock Nine
Melba Pattillo Beals

From the legendary civil rights activist comes a powerful, timely new memoir about growing up in the segregated South. Civil rights heroine Melba Pattillo Beals puts readers right in her saddle oxfords as she struggles to understand -- and fight back against -- the laws that told her she was less just because of the color of her skin. Includes photos and illustrations.
---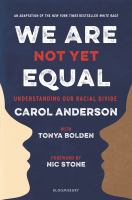 We Are Not Yet Equal: Understanding Our Racial Divide
Carol Anderson

This young adult adaptation brings Carol Anderson's ideas to a new audience. When America achieves milestones of progress toward full and equal black participation in democracy, the systemic response is a consistent racist backlash that rolls back those wins. This book examines five of these moments: The end of the Civil War and Reconstruction were greeted with Jim Crow laws; the promise of new opportunities in the North during the Great Migration was limited when blacks were physically blocked from moving away from the South; the Supreme Court's landmark 1954 Brown v. Board of Education decision was met with the shutting down of public schools throughout the South; the Civil Rights Act of 1964 and Voting Rights Act of 1965 led to laws that disenfranchised millions of African American voters and a War on Drugs that disproportionally targeted blacks; and the election of President Obama led to an outburst of violence including the death of black teen Michael Brown in Ferguson, Missouri as well as the election of Donald Trump. This adaptation is written in an approachable narrative style that provides teen readers with additional context to these historic moments, photographs and archival images, and additional backmatter and resources for teens.
---
CHILDREN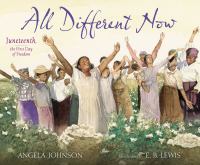 All Different Now: Juneteenth, the First Day of Freedom
Angela Joseph
 
Through the eyes of one little girl, All Different Now tells the story of the first Juneteenth, the day freedom finally came to the last of the slaves in the South. Since then, the observance of June 19 as African American Emancipation Day has spread across the United States and beyond. This stunning picture book includes notes from the author and illustrator, a timeline of important dates, and a glossary of relevant terms. Told in Angela Johnson's signature melodic style and brought to life by E.B. Lewis's striking paintings, All Different Now is a joyous portrait of the dawn breaking on the darkest time in our nation's history.
---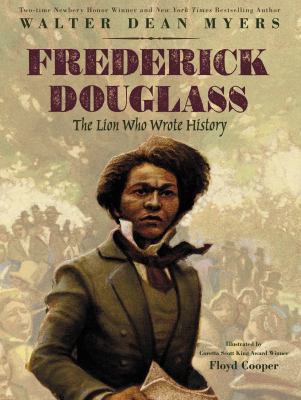 Frederick Douglass: The Lion Who Rewrote History
Walter Dean Myers

Frederick Douglass was a self-educated slave from the South who grew up to become an icon and leader of the abolitionist movement, a celebrated writer, an esteemed speaker, and a social reformer, proving that, as he said, "Once you learn to read, you will be forever free."
---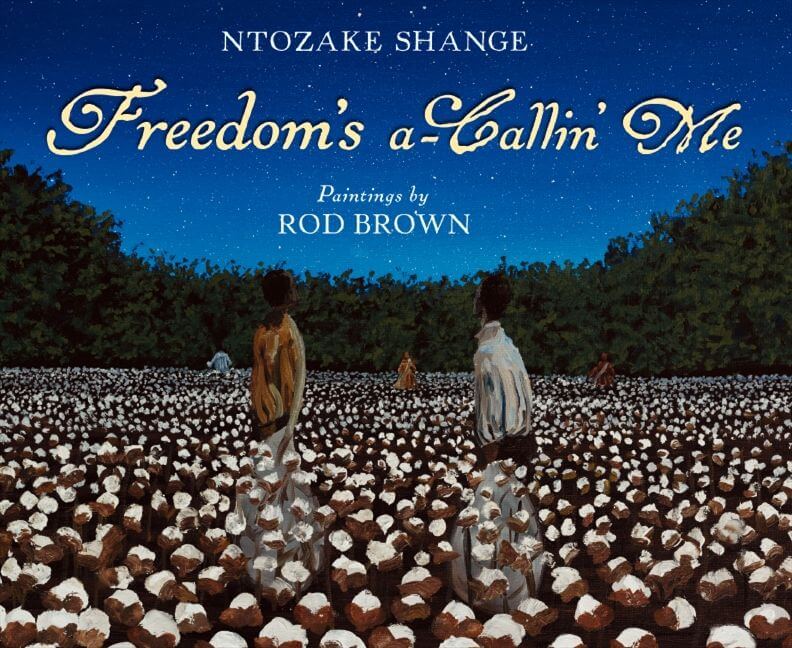 Freedom's a-Callin' Me
Ntozake Shange

Award-winning poet Ntozake Shange and artist Rod Brown reimagine the journeys of the brave men and women who made their way to freedom on the Underground Railroad. Fleeing on the Underground Railroad meant walking long distances; swimming across streams; hiding in abandoned shanties, swamps, and ditches, always on the run from slave trackers and their dogs.
---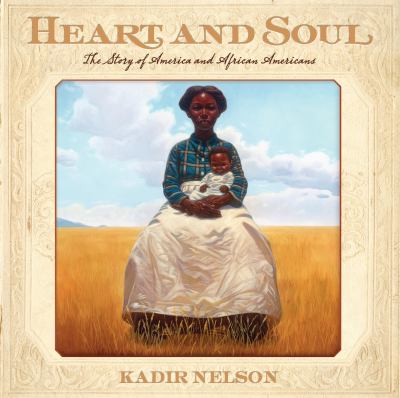 Heart and Soul: The Story of America and African Americans
Kadir Nelson

The story of America and African Americans is a story of hope and inspiration and unwavering courage. This is the story of the men, women, and children who toiled in the hot sun picking cotton for their masters; it's about the America ripped in two by Jim Crow laws; it's about the brothers and sisters of all colors who rallied against those who would dare bar a child from an education. It's a story of discrimination and broken promises, determination, and triumphs.
---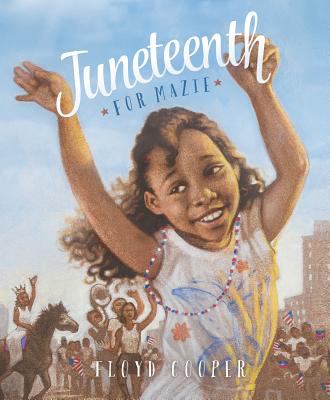 Juneteenth for Maizie
Floyd Cooper

Mazie is ready to celebrate liberty. She is ready to celebrate freedom. She is ready to celebrate a great day in American history. The day her ancestors were no longer slaves. Mazie remembers the struggles and the triumph, as she gets ready to celebrate Juneteenth.
---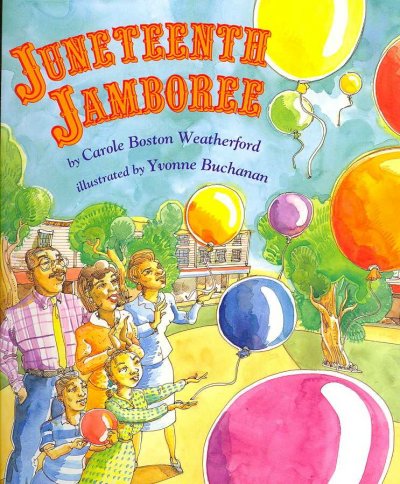 Juneteeth Jamboree
Carole Boston

Joining her parents in a community celebration of Juneteenth, Cassie learns about the day when slaves in Texas were freed some two years after the Emancipation Proclamation and wonders why the news took so long to reach them.
---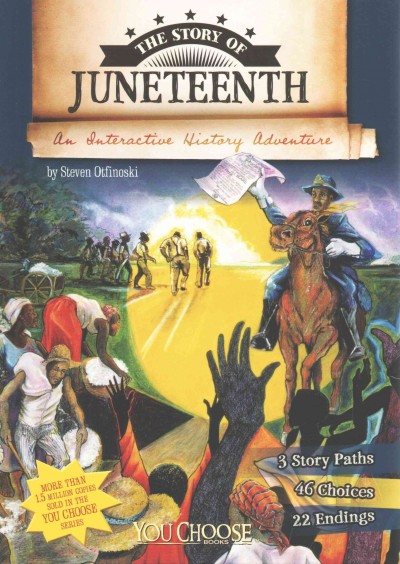 The Story of Juneteenth: An Interactive History Adventure
Steven Otfinoski

The Emancipation Proclamation and the Civil War have brought an official end to slavery, yet some Southern slave owners are refusing to comply. The road to freedom is still long and hard for many African Americans, but you're not giving up. Will you: Overcome obstacles as you make your way north from Texas, looking to begin a new life of freedom?  Seek out your family, from whom you were separated as a child, after emancipation? Fight back when you take work as an apprentice but find that you're still treated as a slave? YOU CHOOSE offers multiple perspectives on history, supporting Common Core reading standards and providing readers a front-row seat to the past.
---
My Name is Truth: The Life of Sojourner Truth
Ann Turner

The remarkable true story of how former slave Isabella Baumfree, better known as preacher and orator Sojourner Truth, an iconic figure of the abolitionist and women's rights movements. This beautifully illustrated and well-researched biography includes a detailed historical note and a list of suggested supplemental reading materials.
---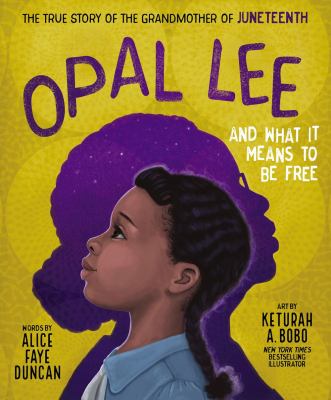 Opal Lee and What it Means to Be Free
Alice Faye Duncan

The true story of Black activist Opal Lee and her vision of Juneteenth as a holiday for everyone celebrates Black joy and inspires children to see their dreams blossom. Growing up in Texas, Opal knew the history of Juneteenth, but she soon discovered that many Americans had never heard of the holiday that represents the nation's creed of "freedom for all." Every year, Opal looked forward to the Juneteenth picnic--a drumming, dancing, delicious party. She knew from Granddaddy Zak's stories that Juneteenth celebrated the day the freedom news of President Lincoln's Emancipation Proclamation finally sailed into Texas in 1865--over two years after the president had declared it! But Opal didn't always see freedom in her Texas town. Then one Juneteenth day when Opal was twelve years old, an angry crowd burned down her brand-new home. This wasn't freedom at all. Opal Lee spent the rest of her life speaking up for equality and unity. She became a teacher, a charity worker, and a community leader. At the age of 89, she walked from Fort Worth, Texas to Washington, D.C., in an effort to gain national recognition for Juneteenth. Through the story of Opal Lee's determination and persistence, children ages 4 to 8 will learn: all people are created equal. 
---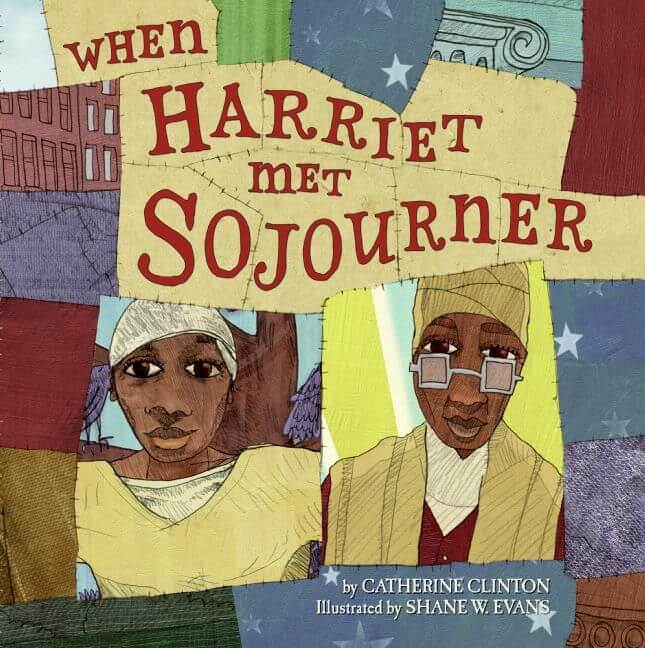 When Harriet Met Sojourner
Catherine Clinton

Two women with similar backgrounds. Both slaves; both fiercely independent and great, in different ways. The life stories of two vital figures in American history—Harriet Tubman and Sojourner Truth—are told in this powerful text paired with spectacular artwork. This nonfiction picture book is an excellent choice to share.
---