One way to support the LGBTQ+ community is to make sure their stories are heard. Check out this list of books written by or about members of the LGBTQ+ community. You will find a selection of fiction, graphic novels, nonfiction & memoir, and poetry.

All of the books listed here are available through the library. 
---
JUMP TO:
---
FICTION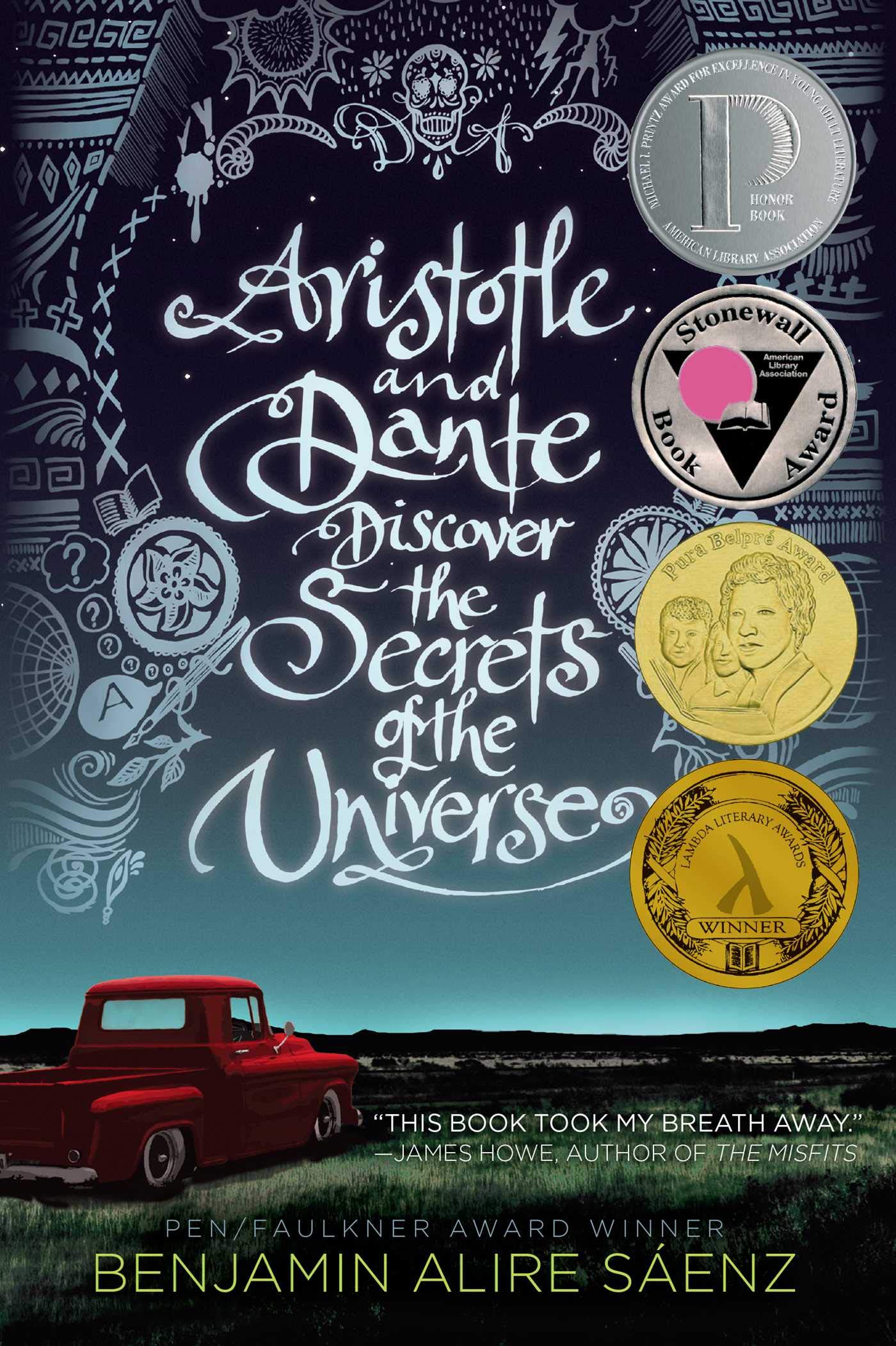 Aristotle and Dante Discover the Secrets of the Universe
Benjamin Alere Saenz

This young adult book has won several awards for good reason: It's a breathtaking account of two young boys of color who fall in love, despite the many cards stacked against them. This star-crossed lover story is great for middle school kids and teens, but adults will find lots to love here, too.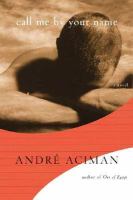 Call Me By Your Name
Andre Aciman

When an adolescent boy falls in love with a summer guest at his parents' cliffside home in the Italian Riviera, they're both caught off guard by the passion that ensues. This obsessive, reckless love story became a major motion picture. You'll see why it's an instant international sensation.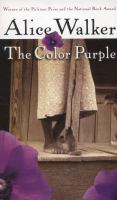 The Color Purple
Alice Walker

Walker's masterpiece about the love between women isn't just an LGBT classic, it's a must-read book in just about every way. Made into a major motion picture, this National Book and Pulitzer Prize-winner follows the story of two sisters living very different lives and the unbreakable bond between them, even through impossible circumstances.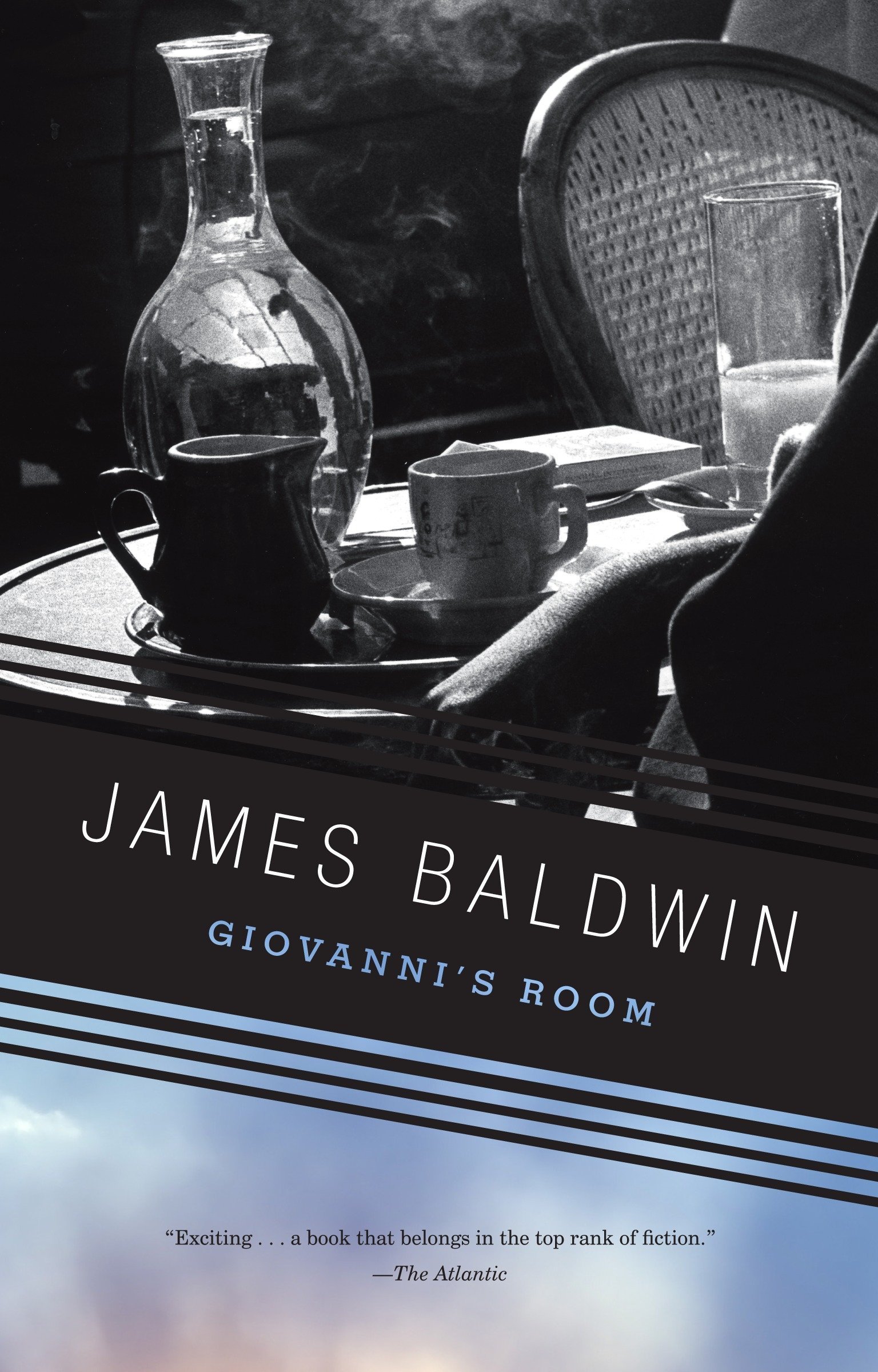 Giovanni's Room
James Baldwin

In a novel that has resonated with the queer community since it was first published decades ago, a young man finds himself caught between desire and morality in 1950s expat Paris. While much has changed since Baldwin wrote it, many aspects of life, love and heartbreak remain the same.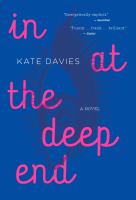 In at the Deep End
Kate Davies 

This hysterical read is all about self-discovery, sexual awakening and how a bad relationship can push you to learn about yourself. It's honest, revelatory and definitely NSFW so maybe don't share it with the kids.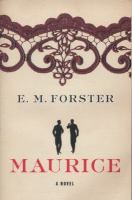 Maurice
E. M. Forster

This sexy novel was written in 1913, but not published until after Forster's death in 1971. The title character meets and falls for Clive while at school — though Clive eventually leaves his lover and gets married to a woman. But then, Maurice falls in love with another man. You'll have to read it to find out if everyone lives happily ever after.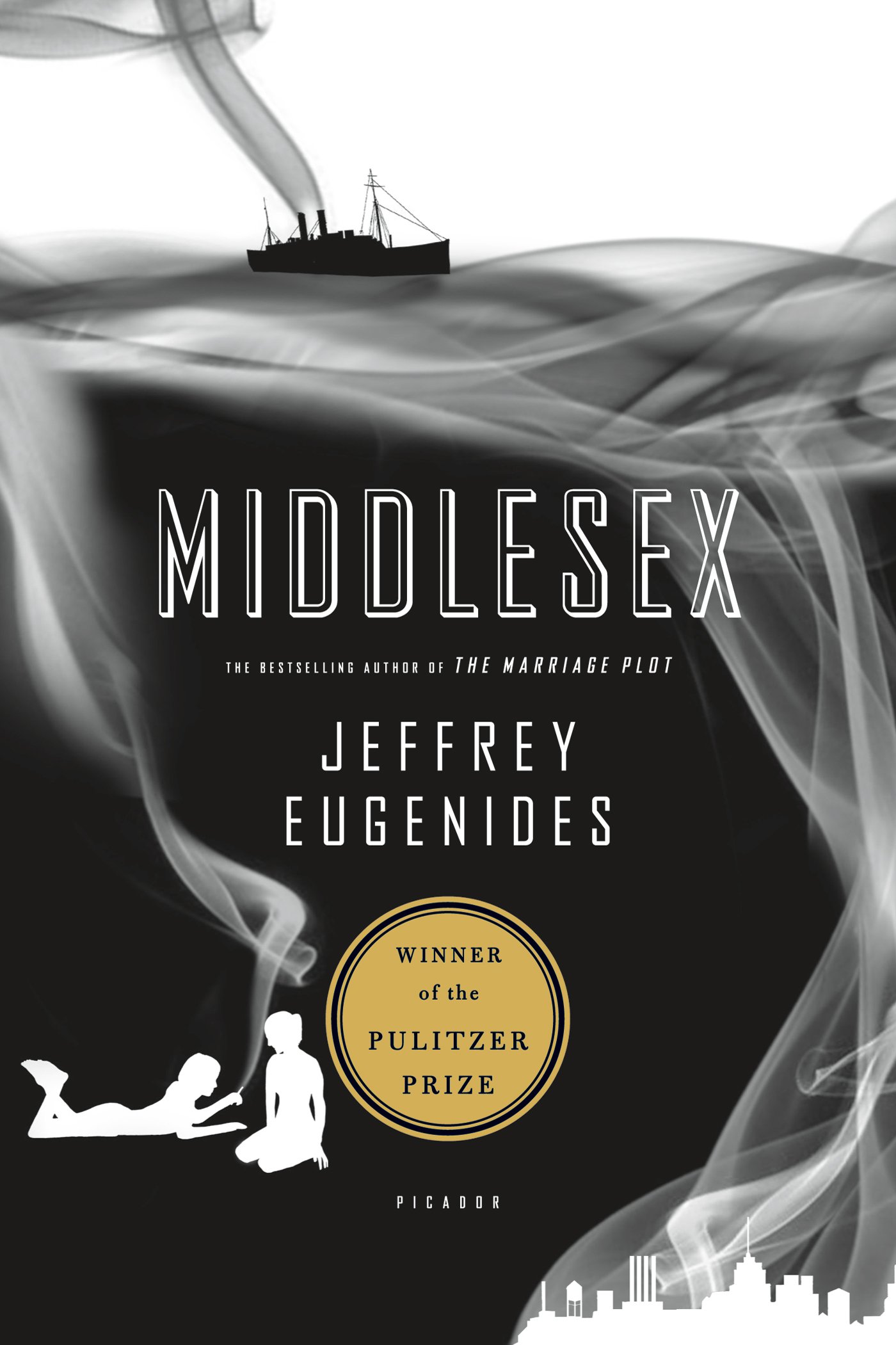 Middlesex
Jeffrey Eugenides

The introduction to this amazing novel reads, "I was born twice: first, as a baby girl, on a remarkably smogless Detroit day of January 1960; and then again, as a teenage boy, in an emergency room near Petoskey, Michigan, in August of 1974." This coming-of-age story has received some criticism as society has evolved, but it's undoubtedly one of the landmarks of queer literature.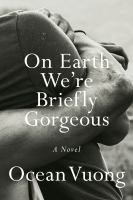 On Earth We're Briefly Gorgeous
Ocean Vuong

Poet Ocean Vuong's debut novel is a shattering portrait of a family, a first love, and the redemptive power of storytelling. With stunning urgency and grace, Ocean Vuong writes of people caught between disparate worlds, and asks how we heal and rescue one another without forsaking who we are.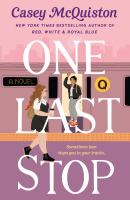 One Last Stop
Casey McQuiston

A rom-com with lots of queer love, chosen family and a little bit of sci-fi, this one's a beach read you won't want to miss. August moves to NYC to escape her mother's all-consuming sleuthing but when she meets Jane, a punk rocker who's stuck on the train, she has to decide how much she's willing to risk for romance.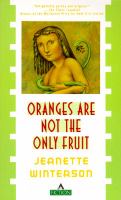 Oranges are Not the Only Fruit
Jeanette Winterson

For anyone who has ever grappled with the complexities of sexual orientation within a religious context, this coming-out novel will feel all too familiar. The evangelical Jeanette considers herself one of God's children, but when she discovers her sexuality, it throws a wrench into her family's plans for her.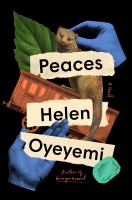 Peaces
Helen Oyeyemi

A delightfully strange, atmospheric novel about a gay couple who takes a honeymoon trip of sorts on a sleeper train that turns out to be far more than it appears. As they embark on their journey, they discover a secretive fellow passenger and clues that connect the two of them, and their past, begin to emerge.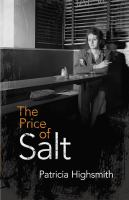 The Price of Salt
Patricia Highsmith

A chance meeting, an illicit romance, and the freedom of the open road — this classic has it all. That is, until one of the women is forced to choose between her lover and her child. Grab the tissues before picking up this suspenseful LGBTQ book. If you didn't think a thrilling story could also make your heart sing, let this one change your mind.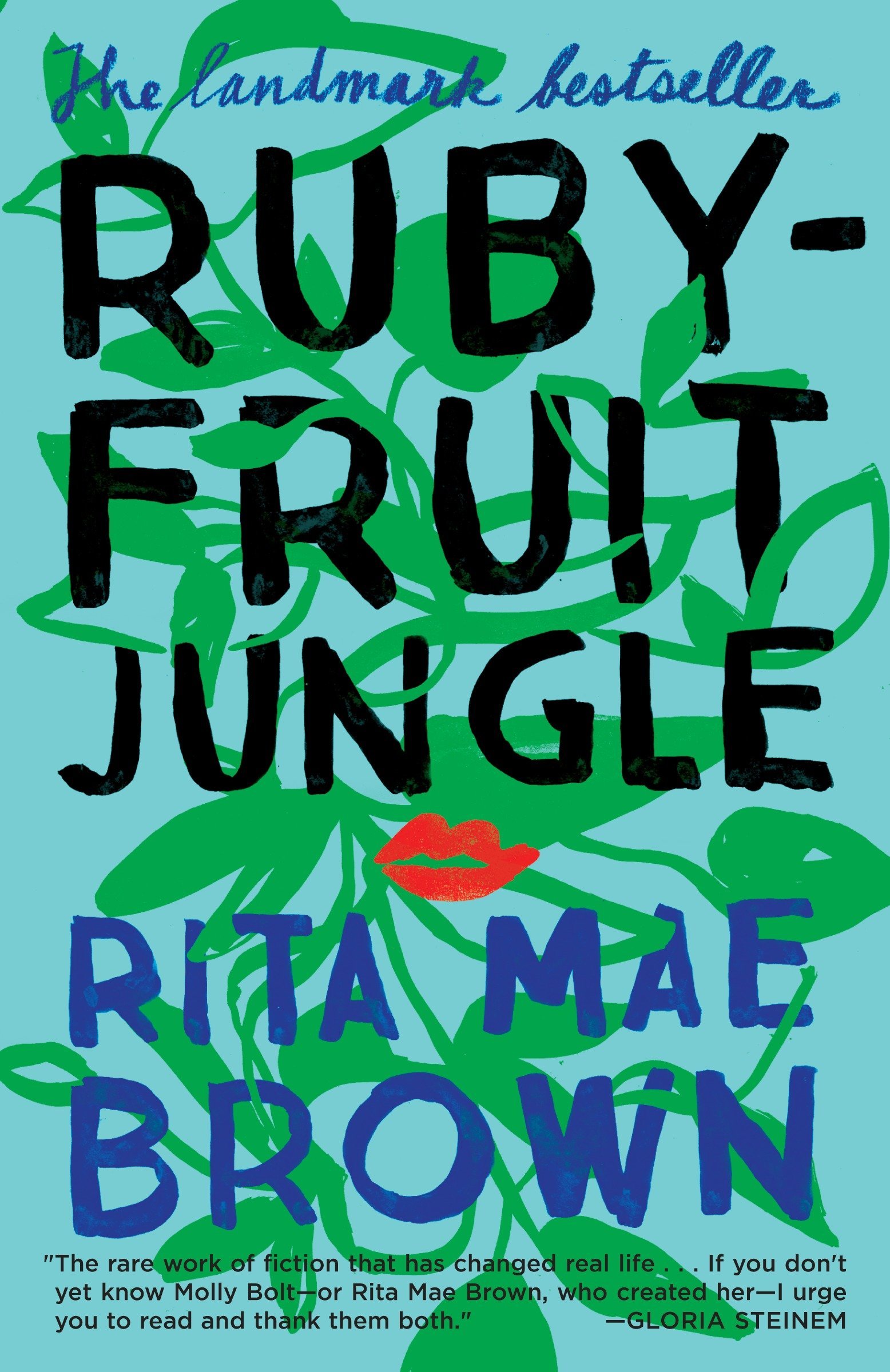 Rubyfruit Jungle
Rita May Brown

Molly Bolt is the adoptive daughter of a poor Southern couple who makes her own way across America, finding love of all stripes in between.. It's a true, slightly steamy celebration of being true to yourself, whoever that may be.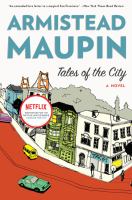 Tales of the City
Armistead Maupin

The first in a series that sparked a hugely popular TV show (and a remake!) this is the story of the goings-on in an apartment at San Francisco's 28 Barbary Lane. If you missed the series the first time around, check out the book to acquaint yourself or fall back in love by giving it a read.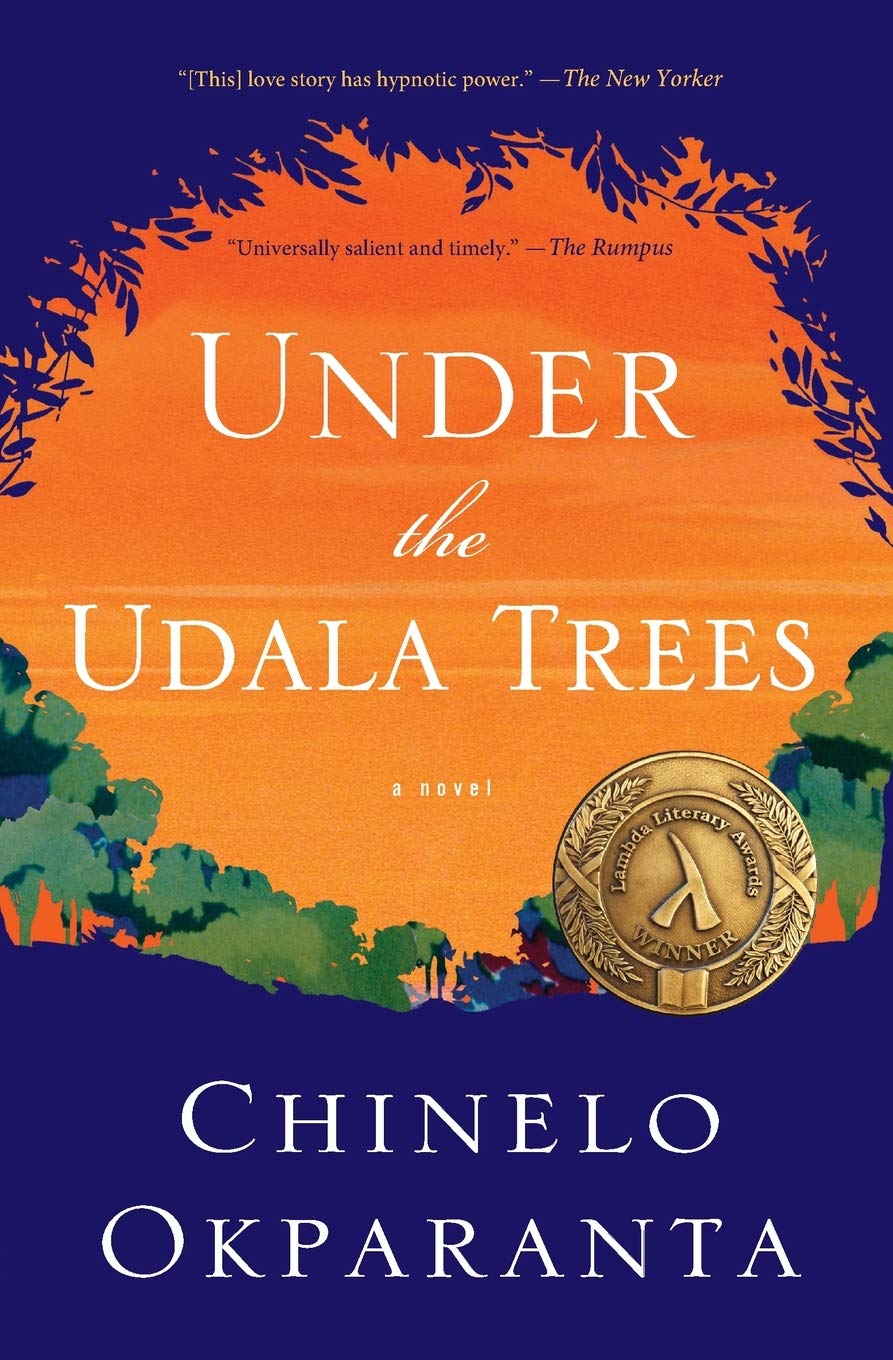 Under the Udala Trees
Chinelo Okparanta

After getting displaced by civil war in Nigeria, a young girl begins a love affair with a fellow refugee. The cards are stacked against them in a variety of ways: They're from different cultures, different places, and they're the same gender. The way this book reckons with both culture and sexuality is beautiful, and worth a read. 
 
---
GRAPHIC NOVELS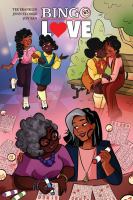 Bingo Love
Tee Franklin

When Hazel Johnson and Mari McCray met at church bingo in 1963, it was love at first sight. Forced apart by their families and society, Hazel and Mari both married young men and had families. Decades later, now in their mid-60s, Hazel and Mari reunite again at a church bingo hall. Realizing their love for each other is still alive, what these grandmothers do next takes absolute strength and courage.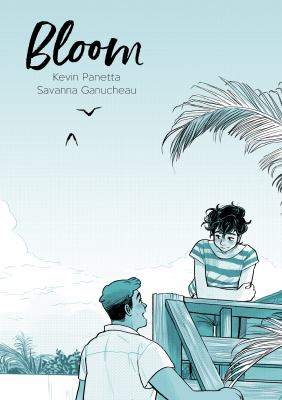 Bloom
Kevin Panetta 

Writer Kevin Panetta and artist Savanna Ganucheau concoct a delicious recipe of intricately illustrated baking scenes and blushing young love, in which the choices we make can have terrible consequences, but the people who love us can help us grow.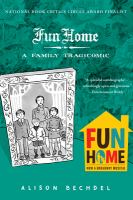 Fun Home: A Family Tragicomic
Alison Bechdel
Don't sleep on this fiercely funny, sharply poignant graphic novel of a dysfunctional family and a daughter who just wants her dad. Bechdel's clan is led by a father who's part funeral director, part English teacher, part historian and as it turns out, has some illicit partners. Once you read this powerful story, you'll understand how it became a popular Broadway show.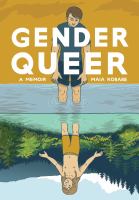 Gender Queer
Maia Kobabe

Started as a way to explain to their family what it means to be nonbinary and asexual, Gender Queer is more than a personal story: it is a useful and touching guide on gender identity—what it means and how to think about it—for advocates, friends, and humans everywhere.

Heartstopper
Alice Oseman

Softhearted Charlie Spring sits next to rugby player Nick Nelson in class one morning. A warm and intimate friendship follows, and that soon develops into something more for Charlie, who doesn't think he has a chance. But Nick is struggling with feelings of his own, and as the two grow closer and take on the ups and downs of high school, they come to understand the surprising and delightful ways in which love works.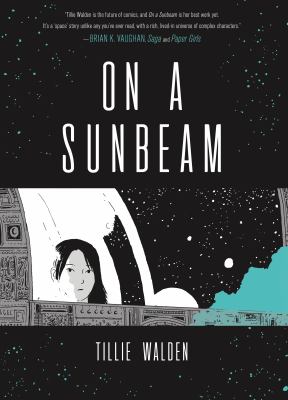 On a Sunbeam
Tillie Waldman

A ragtag crew travels to the deepest reaches of space, rebuilding beautiful, broken structures to piece the past together. Two girls meet in boarding school and fall deeply in love, only to learn the pain of loss.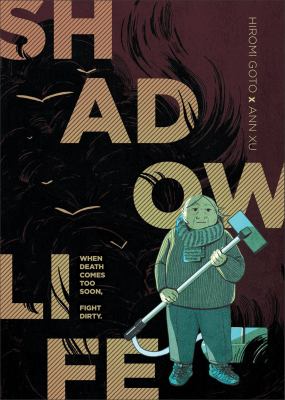 Shadow Life
Hiromi Groto

When Kumiko's well-meaning adult daughters place her in an assisted living home, the seventy-six-year-old bisexual woman gives it a try, but it's not where she wants to be. She goes on the lam and finds a cozy bachelor apartment, keeping the location secret even while communicating online with her eldest daughter. Kumiko revels in the small, daily pleasures: decorating as she pleases, eating what she wants, and swimming in the community pool. But something has followed her from her former residence—Death's shadow.
---
NONFICTION & MEMOIR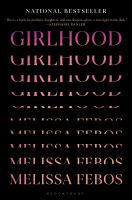 Girlhood
Melisa Febos

This collection of essays is both empowering and fierce, wrenching back women's autonomy over our bodies, sexual agency, and entire selves. It's deeply reported, richly personal, and powerfully universal, and a fitting anthem for women of every age.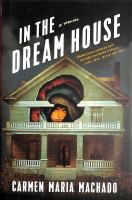 In the Dream House
Carmen Maria Machado

This stunning memoir plays with structure and form as it takes us through an abusive relationship and what that does to a person. In a world where many people still believe abuse only occurs when a man is involved, Machado's work is essential.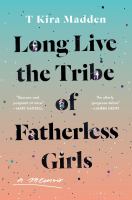 Long Live the Tribe of Fatherless Girls
T Kira Madden

Madden grew up the only child of parents who were too involved in their own struggles to give her the support she needed, so she created the family she needed with a group of girls in her hometown of Boca Raton, Florida. This story grapples with the dichotomies of privilege and isolation, coming to her own queerness and biracial identity, and how friendship can mean salvation.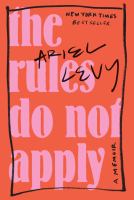 The Rules Do Not Apply
Ariel Levy

Levy chronicles the adventure and heartbreak of being, in her own words, "a woman who is free to do whatever she chooses." Her story of resilience becomes an unforgettable portrait of the shifting forces in our culture, of what has changed—and of what is eternal.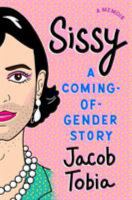 Sissy: A Coming-of-Gender Story 
Jacob Tobia

As a kid, Jacob was called "sissy" for being creative, sassy, and obsessed with glitter. But as they got older, they began to identify with different, more neutral words like "gay," "transgender" and "nonbinary." This story of gender revolution calls out the stereotypes that were probably rampant in many of our childhoods in a book that will make you laugh and cry, maybe even at the same time.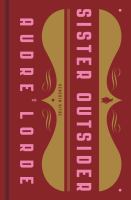 Sister Outsider
Audre Lorde

The essential writings of black lesbian poet and feminist writer Audre Lorde. In this charged collection of fifteen essays and speeches, Lorde takes on sexism, racism, ageism, homophobia, and class, and propounds social difference as a vehicle for action and change.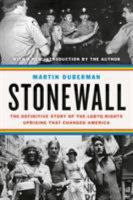 Stonewall: The Definitive Story of the LGBTQ Rights Uprising That Changed America
Michael Duberman

In Stonewall, renowned historian and activist Martin Duberman tells the full story of this pivotal moment in history. With riveting narrative skill, he re-creates those revolutionary, sweltering nights in vivid detail through the lives of six people who were drawn into the struggle for LGBTQ rights. Their stories combine to form an unforgettable portrait of the repression that led up to the riots, which culminates when they triumphantly participate in the first gay rights march of 1970, the roots of today's pride marches.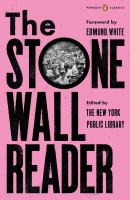 The Stonewall Reader
The New York Public Library

June 28, 2019 marked the fiftieth anniversary of the Stonewall uprising, which is considered the most significant event in the gay liberation movement, and the catalyst for the modern fight for LGBTQ rights in the United States. Drawing from the New York Public Library's archives, The Stonewall Reader is a collection of first accounts, diaries, periodic literature, and articles from LGBTQ magazines and newspapers that documented both the years leading up to and the years following the riots.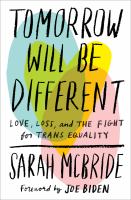 Tomorrow Will Be Different: Love, Loss, and the Fight for Trans Equality
Sarah McBride

The title of this one says it all. McBride became the first transgender person to ever speak in front of a national political convention at the age of 26, but that doesn't mean her transition has been easy. This book weaves her personal journey with the steps the country has taken toward trans acceptance in a memoir that's both deeply individual and a primer on national civil rights.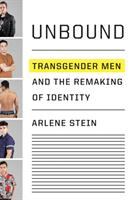 Unbound: Transgender Men and the Remaking of Identity
Arlene Stein

Transgender men comprise a large, growing proportion of the trans population, yet they remain largely invisible. In this powerful, timely, and eye-opening account, Stein draws from dozens of interviews with transgender people and their friends and families, as well as with activists and medical and psychological experts. Unbound documents the varied ways younger trans men see themselves and how they are changing our understanding of what it means to be male and female in America.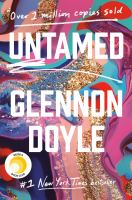 Untamed
Glennon Doyle

In her most revealing and powerful memoir yet, activist, speaker, and bestselling author, Glennon Doyle explores the joy and peace we discover when we stop striving to meet others' expectations and start trusting the voice deep within us.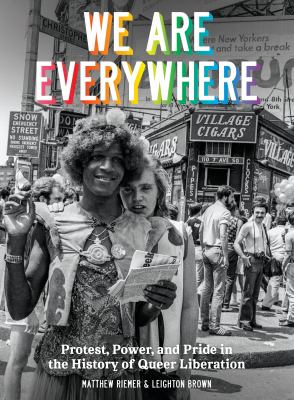 We Are Everywhere: Protest, Power, and Pride in the History of Queer Liberation Matthew Riemer

A rich and sweeping photographic history of the Queer Liberation Movement, from the creators and curators of the massively popular Instagram account @lgbt_history, released in time for the 50th anniversary of the Stonewall Riots.
---
POETRY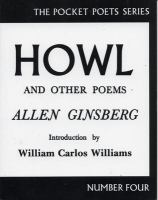 Howl
Allen Ginsberg
Howl features Ginsberg's characteristic use of gritty vernacular and long lines, explicit sexuality, along with descriptions of abject people and places, and the stupor and ecstasy of drugs. Ginsberg's willingness to experiment with his writing and break social taboos made him one of the key figures of the Beat generation, a movement aimed at breaking the conformist and often stifling atmosphere of the late 1940s and 1950s.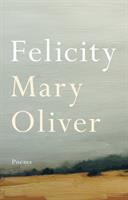 Felicity
Mary Oliver

Mary Oliver turns her eye from the grace of the natural world to the even more mysterious landscape of the human heart. She meditates on love and nature, describing with joy the strangeness and wonder of human connection. She asks what it means to truly love another person, while reminding us of the transformative power of attention.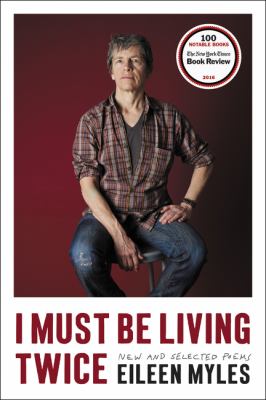 I Must Be Living Twice
Eileen Myles

I Must Be Living Twice brings together selections from the poet's previous work with a set of bold new poems that reflect her sardonic, unapologetic, and fiercely intellectual literary voice.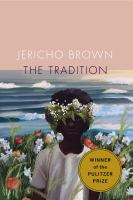 The Tradition
Jericho Brown

Winner of the Pulitzer Prize, this poetic exploration of fatherhood, blackness, identity and what freedom really costs cuts right to the core of a national reckoning that's long past due. Even if you don't generally read poetry, Brown's is an excellent place to start.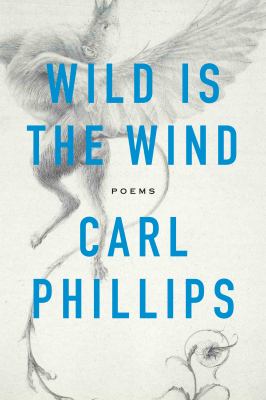 Wild is the Wind
Carl Phillips

Carl Phillips reflects on love as depicted in the jazz standard for which the book is named—love at once restless, reckless, and yet desired for its potential to bring stability. In the process, he pitches estrangement against communion, examines the past as history versus the past as memory, and reflects on the past's capacity both to teach and to mislead us—also to make us hesitate in the face of love, given the loss and damage that are, often enough, love's fallout. 
---