Do I need a card?
If you already have a SAILS Library Network library card, perhaps issued by another SAILS library, you can use it here. Only a few of our services are restricted to Bridgewater residents.
If you have a card from a non-SAILS Massachusetts library, such as the Boston Public Library, you will still have to register for a SAILS Library card to use our Library.
Who can get a card?
SAILS Library cards are available at no cost to:
Massachusetts residents
Town of Bridgewater employees
Bridgewater school students
Owners of property in Bridgewater
Registering for a SAILS Library Card
Ages 18+: Provide photo ID and proof of address
If your Massachusetts License or State ID lists your current address, that's all you need.

If your photo ID does not have your current address on it, please bring along a document for proof of address:
Lease agreements
Utility bills or tax bills
Imprinted bank check or deposit slips
Official letters verifying residency and mailing address from a:

Social service provider
Temporary employer that provides housing
Short-term residence
Other forms of photo ID include:
Passports
Alien Resident Cards
Government issued cards, such as Military ID
State issued photo ID including:

Welfare
Medicaid
FID cards
University or School IDs
Note on Chosen Names: If your name doesn't match the one on your legal documents, a staff member can manually add it to your account at any time – just let us know.
Children's Cards
Minimum age for a library card is five (5) years old.
Ages 5-12:
A parent or guardian must be present
Parent/guardian must have photo ID and proof of address
Ages 13-17:
Student ID, learner's permit/license accepted with:

a piece of mail with your name and address on it
printout from school with your name and address on it (you may also show us your cellphone with information from school on it)

Note: If a patron ages 13-17 wishes to get a card but cannot supply the required documentation, they will need a parent or guardian to sponsor them in the same process as ages 5-12.
Online Cards
Patrons can register for a temporary virtual library card for immediate access to library resources. Online registrants will be required to pick up a physical card before the virtual card expiration date in order to continue using library resources.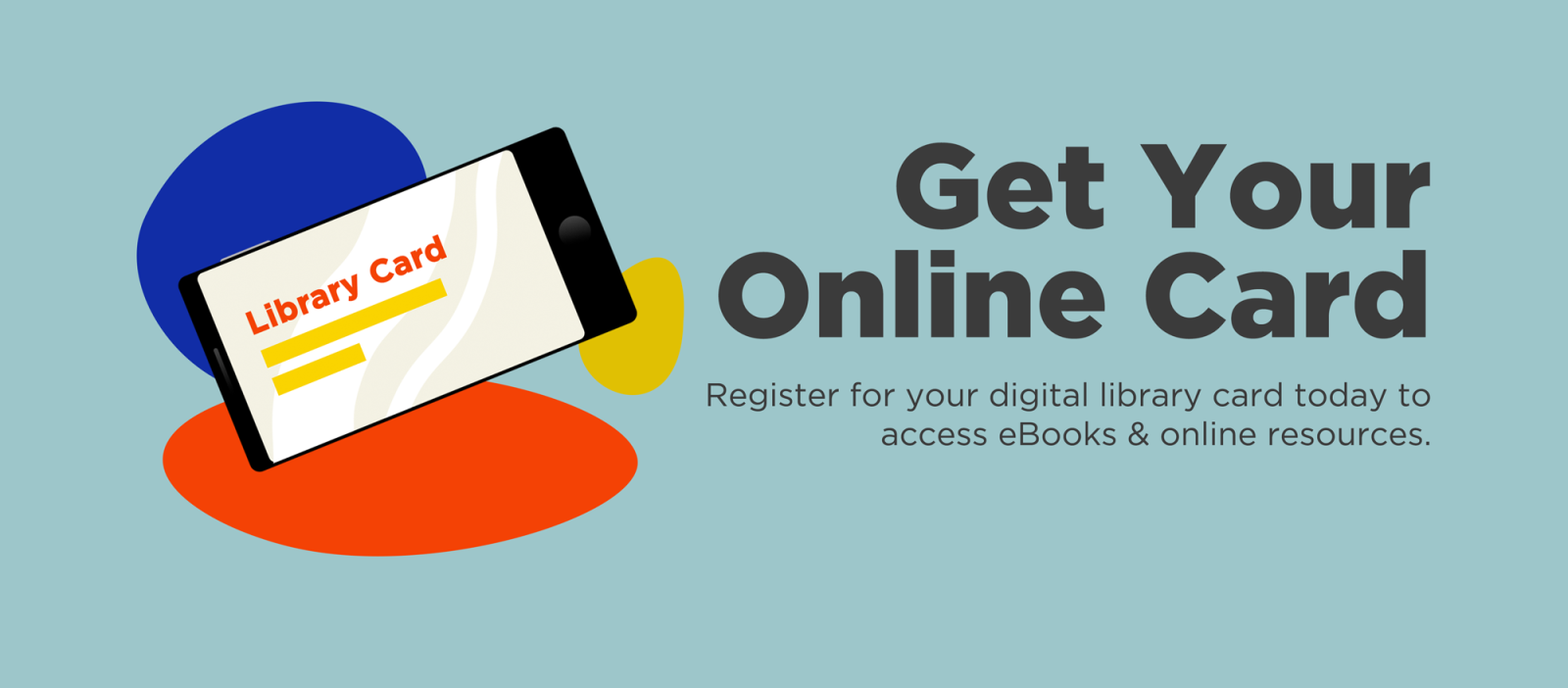 For even more online resources, Massachusetts residents can register for an eCard from the Boston Public Library.