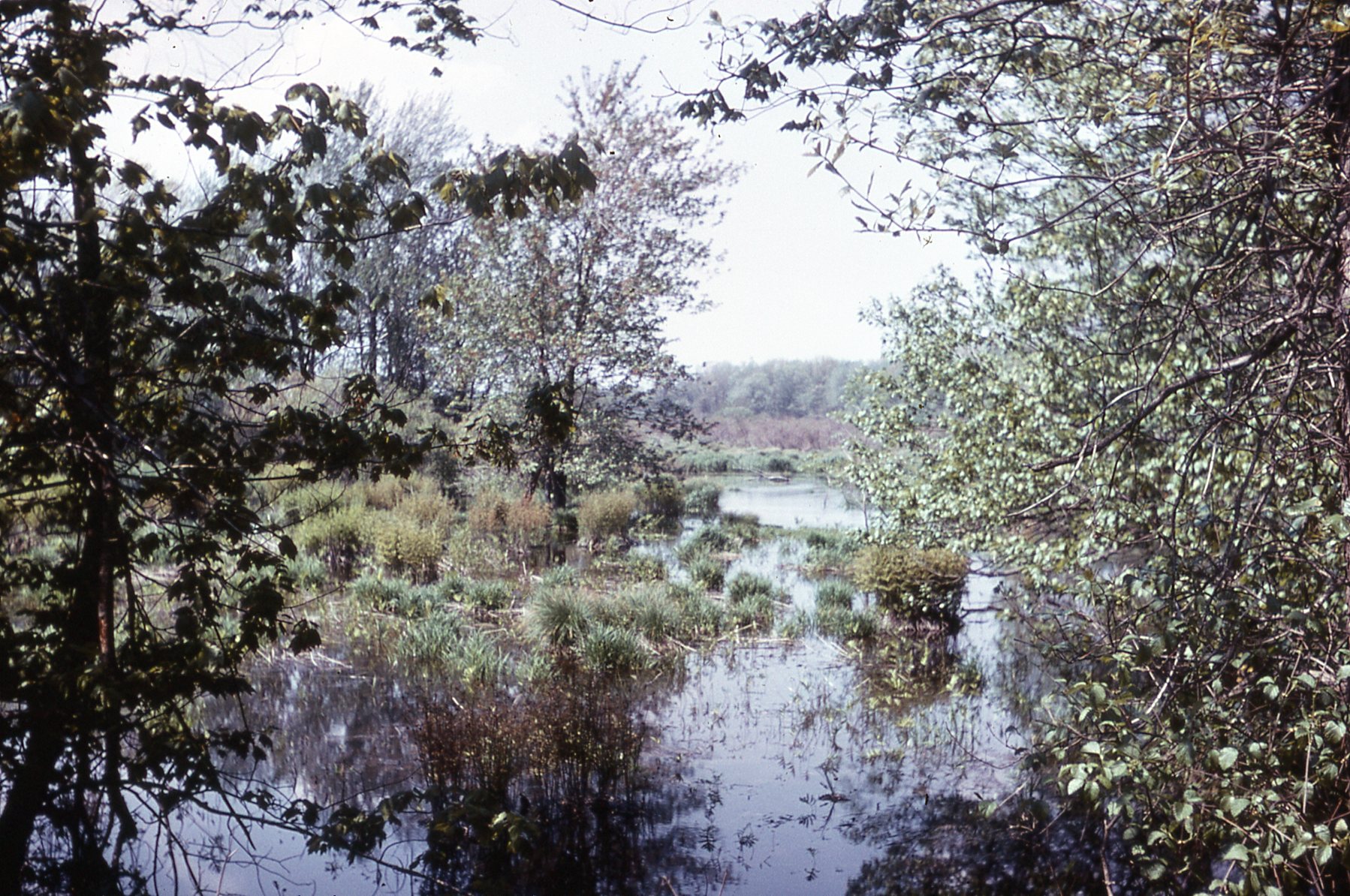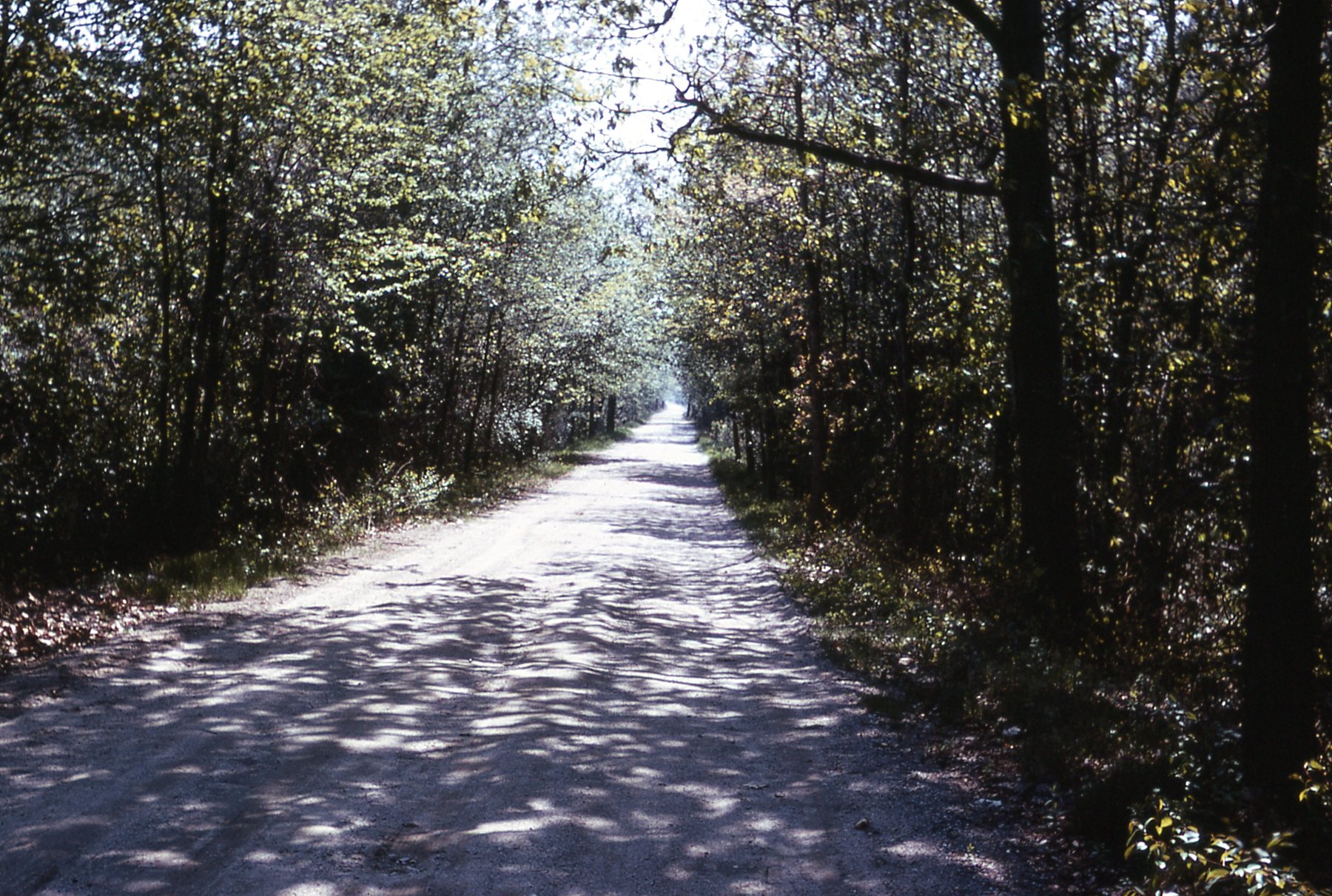 The Bridgewater Triangle is an area of about 200 square miles in the greater Bridgewater area, claimed to be a site of alleged paranormal phenomena, ranging from UFOs to poltergeist, various bigfoot-like sightings, giant snakes, and thunderbirds. The term was coined by New England based cryptozoologist Loren Coleman.
The Hockomock Swamp, a 16,950 acre wetland considered the largest freshwater swamp in the state, is associated with many stories and legends related to the Bridgewater Triangle. 
The Bridgewater Public Library has maintained a collection of articles related to the Bridgewater Triangle and Hockomock Swamp. There are many articles available online and where possible, links have been provided. Many of the pieces maintained in this collection were gifted to the library by a member of the local paranormal community, Joseph DeAndrade. Writings and contributions from Mr. DeAndrade can be found on the Resources from DeAndrade page. 
Photographs from the Bridgewater Photographs Collection in the Bridgewater Public Library Archives and Special Collections. Circa 1960s-1970s.
Learn More
Bridgewater Triangle on Wikipedia
Bridgewater Triangle on Paranormal Encyclopedia
Hockomock Swamp on Wikipedia
Hockomock Swamp on Mass.gov
Books to Check Out from the Library
Articles
Watch
Tales of the Bridgewater Triangle
West Bridgewater Community Access Media (WB-CAM), 15 Oct 2019
Host Nathan Mayer speaks with guests on the myths and legends surrounding the "Bridgewater Triangle"
The Bridgewater Triangle documentary
The first-ever feature-length documentary on the subject (released in 2013), this documentary explores the history of this fascinating region. It is also available on DVD to borrow from the library. Learn more about the documentary on the official website.
Mysterious America
Mysterious America: The Ultimate Guide to the Nation's Weirdest Wonders, Strangest Spots, and Creepiest Creatures is a guidebook to America's most popular local legends by Loren Coleman, first published in 2001. There is a mention of the Hockomock Swamp, which can be viewed here. 
Hockomock Wonder Wetland
Hockomock Wonder Wetland is a history of the Hockomock Swamp's ecology and natural resources. A date of publication has not been determined but it is assumed to have been published between 1969 and 1979. The book is available to view in some libraries and a digitized version can be viewed here. 
Resources from Joseph DeAndrade
Materials in Resources from DeAndrade include writings and contributions from Joseph DeAndrade, a member of the local paranormal community, who founded the Bridgewater Triangle Expedition Team (BTET) in 1985 and later the Paranormal Investigation Organization (PIO) in 1992 in Bridgewater. Also included in the collection are articles by or about DeAndrade, his organizations, and the Bridgewater Triangle. 
The Bridgewater Public Library does not endorse any of the claims made in the resources listed on this page.