Snowman Quilling Ornament Adult Art Class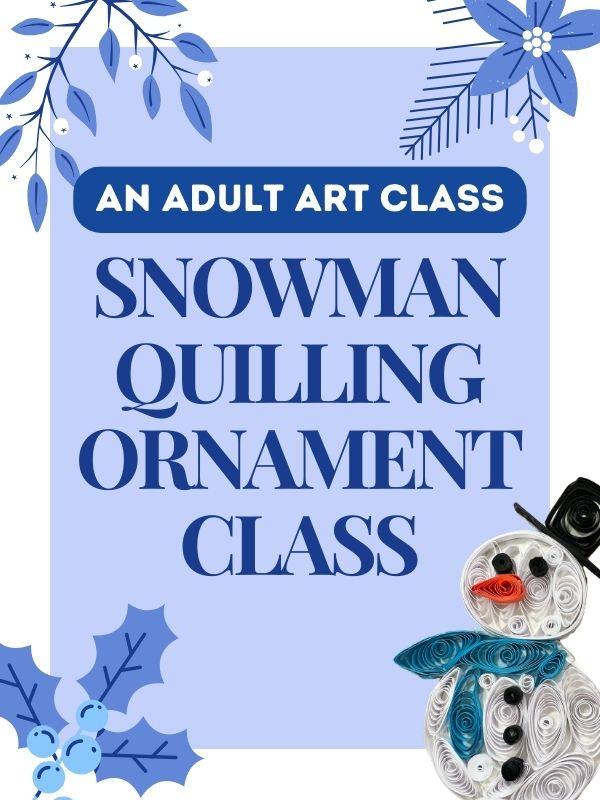 Come make an adorable quilled snowman ornament with us!
---
This class is taught by Robyn Iarrobino of Blue Anchor Studio. She will guide you through the process of quilling, a type of ornamental craftwork involving the shaping of paper. All materials will be provided. By the end of this class, you will go home having learned a new skill and in the company of an adorable paper snowman. 
Registration is required & space is limited. 
Registration opens Saturday, November 25 at 11:00 AM. To register, click the register tab above.
A note on registration: If it says Registration Closed, the registration period has not opened yet. If it says Registration Full, the program is full.
Event Location
Flora T. Little Meeting Room