What better time to clean your room than on National Clean Your Room Day?  This is a perfect opportunity to find out what's under your bed (maybe a couple of library books?) or help a parent/sibling/friend clean their room!
Are you looking for a way to make cleaning fun?  Besides rewards, how about listening to an audiobook as you clean?  You might get so caught up in listening to it, that before you know it the whole house will be sparkling.

Check out audiobooks on Libby, our free ebook and audiobook app.  With Libby, you checkout  books with your library card and they return automatically on their due date.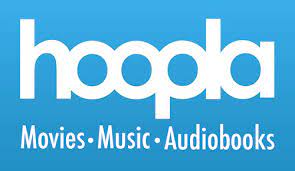 Is the item you want checked out?  Try Hoopla, available with your Bridgewater Public Library card.  Everything is available instantly for checkout on Hoopla, including audio books, comics, e-books, movies, music, and TV.
Make cleaning fun:
Got little ones?  Here are a couple of ways to keep them involved in cleaning and have fun at the same time.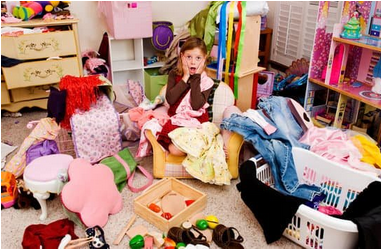 Beat the clock.  For this, you pick a task for your child to do.  For example, make the bed or pair together socks.  (I would avoid anything like picking up dishes or other breakables!).  Time how long it takes the child to complete this task. Now make it a weekly game where they can try to beat their best time or compete against siblings to see who is the winner!


 

Dress the part.  Have a child that loves to get dressed up?  Act out Cinderella or maybe they are a superhero (did someone call for Super-Cleaner?) Take a couple of pictures for an impromptu photo shoot and add to the fun.


 

Kids arguing over the chores and want a different way to settle who gets what chore.  Try this.  First find a six sided dice.  Next, list chores and number them one to six.  Have each child roll the dice.  Whatever number they land on is the chore they have to complete.


 

Dance party.  Blast some music and clean away.  Add another element to it by pausing the music and children have to become "statues" until it plays again.


 

Add a prize.  Always popular, hide something where the kids are cleaning.  It could be a dollar, a coupon for ice cream, or a little trinket you know they like.  (or candy..candy could be a good idea, although if you do this, make sure you remember where you hid it!)
Take a break and read a book:
Here are a couple of fun picture books about cleaning: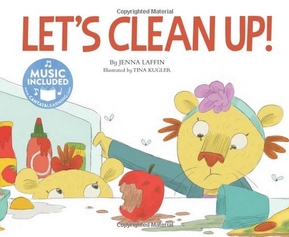 Let's clean up!  by Jenna Laffin
An original song paired with a picture book helps children learn how to clean up their surroundings and why it is important.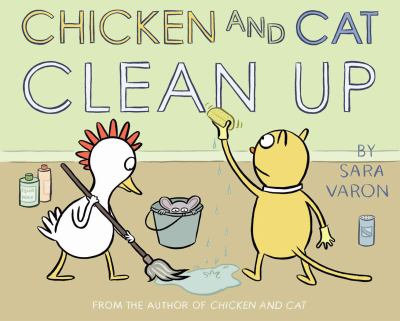 Chicken and Cat clean up by Sara Varon
When Chicken opens a housekeeping business, his best friend Cat comes to mind as the perfect partner. But Cat is sleepy, clumsy, and makes a lot of mistakes, until he finds his own way to save the day.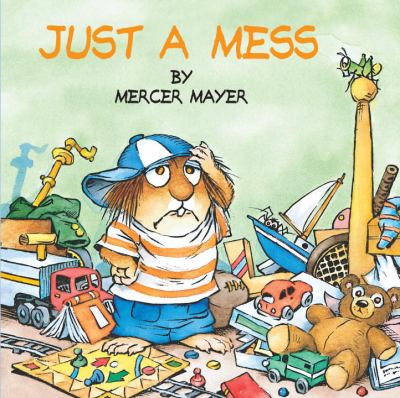 Mercer Mayer's Little Critter has made quite the mess in this classic, funny, and heartwarming book. Whether he's shoving junk under the bed, cramming toys in the closet, or overstuffing drawers with clothes, both parents and children alike will relate to this beloved story. A perfect way to teach kids about picking up after themselves!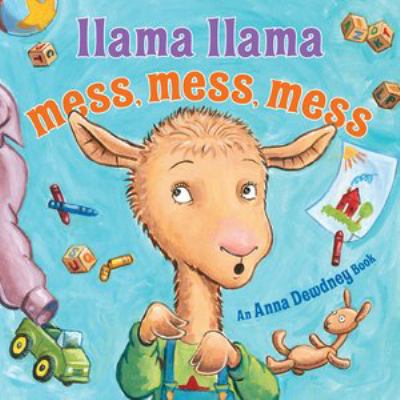 Llama Llama Mess, mess, mess by Anna Dewdney
When Mama Llama says it is time to clean up, Llama ignores her since he is more interested in playing than cleaning, but Mama finds an imaginative way to teach Llama a lesson about cleanliness.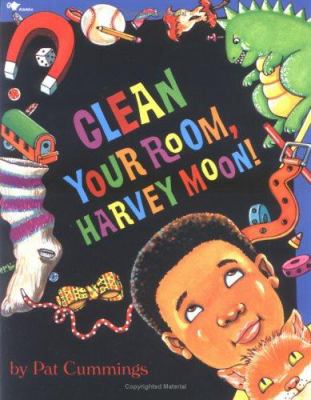 Clean your room, Harvey Moon! by Pat Cummings
Harvey Moon's room is a mess! Clothes are everywhere, sticky comic books are shoved under his desk, and there's a cookie under his bed that's so old it's turned gray and fuzzy. What a disaster!
There won't be any cartoons until his room is absolutely spotless. But just when Harvey thinks he's finally done, he discovers that his idea of clean is not the same as his mother's!