There are some famous children's book authors born in May who you might know.  What better time to read some of their books (or reread them!)
Today let's focus on 4 popular authors. As always, you can click on the name of the author and you will be redirected to the SAILS catalog, where you can search and place their works on hold.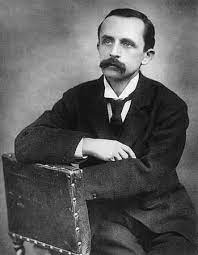 J.M. Barrie, who wrote Peter Pan, was born on May 9, 1860.  This famous story about a young boy who flies and won't grow up has also been made into a couple of movies and a Broadway musical.  There is the Disney cartoon Peter Pan, a Disney cartoon about Tinkerbell, and another version called Hook which stared Robin Williams as Peter Pan.
Trivia time (Peter Pan edition)
What is Wendy's last name?
(Answer: Darling)
What did Peter leave in Wendy's room?
(Answer: His shadow)
In Neverland, who is daughter of Great Big Little Panther?
(Answer: Tiger Lily)
Who is Captain Hook's nemesis?  Bonus:  What is their name in the Disney film?
(Answer: the crocodile, named Tick-Tock in the Disney Film)
Who is Captain Hook's right hand man?  
(Answer: Mr. Smee)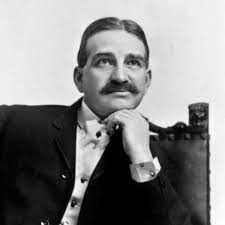 L. Frank Baum is the author of the Wizard of Oz, was born May 15, 1856.  He wrote the Wonderful Wizard of Oz in 1900, and followed it with 14 sequels to the book.  Journey though Oz with Dorothy as she attempts to find her way back home after being caught in a cyclone. The Wizard of Oz was made into a movie in 1939 and received an Academy Award for Best Music (Original Score) in 1940 and Satellite Award for Best Classic DVD in 2005.  
Trivia time (Wizard of Oz edition)
Who did Dorothy's house fall on?
(Answer: the Wicked Witch of the East)
What was Dorothy's dog's name?
(Answer: Toto)
What did Dorothy follow to get to Emerald City?
(Answer: the yellow brick road)
What color were Dorothy's shoes in the book The Wonderful Wizard of Oz?
(Answer: silver)
How did the Wicked Witch of the West die?
(Dorothy threw water on her)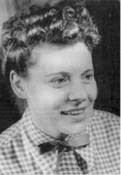 Margaret Rey, famous for Curious George, was born on May 16, 1906. Curious George has developed a series of books with the first seven written by the creators Margret & H. A. Rey.  These titles are :Curious George (1941), Curious George Takes a Job (1947), Curious George Rides a Bike (1952), Curious George Gets a Medal (1957),Curious George Flies a Kite (1958), Curious George Learns the Alphabet (1963), and Curious George Goes to the Hospital (1966).  
Trivia time (Curious George edition)
Who does George live with?
(Answer: the man in the yellow hat)
What kind of animal is George?
(Answer: monkey)
Where did George live before he lived with the man in the yellow hat?
(Answer: Africa)
True or False: Curious George was turned into a PBS kids show
(Answer: True)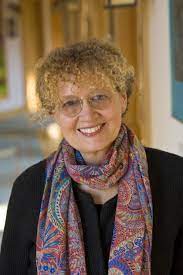 Mary Pope Osborne, who is writing the Magic Tree House series (also Merlin's Missions) was born on May 20, 1959.  This series follows the adventures of Jack and Annie as they travel in their magic tree house.  In the original series, book 29 starts a new adventure that continues through following books, as Jack and Annie are given quests from Merlin the Magician.  For the 25th anniversary reprints, the series was broken into two parts: Magic Tree House and Merlin's Missions.  They also renumbered previously published books, such that #29 in Magic Tree House became #1 in Merlin's Missions.  Merlin's Missions are considered more advanced reading than Magic Tree House.
Trivia time (Magic Tree House edition)
Who is older- Jack or Annie?
(Answer: Jack)
Who are two apprentices who befriend Jack and Annie during their adventures?
(Answer: Kathleen and Teddy)
True or False:  Magic Tree House is being published in graphic novel format.
(Answer: True)
True or False:  Magic Tree House has nonfiction companion novels.
(Answer: True)