Artist Meet & Greet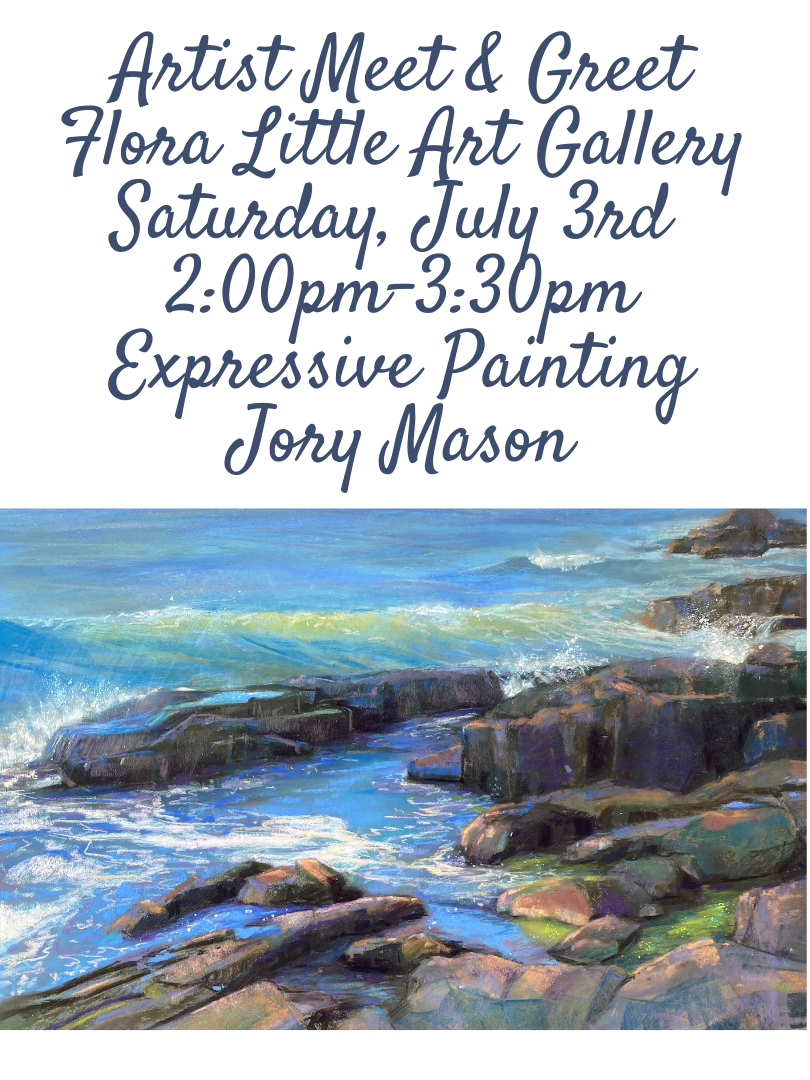 Stop by and meet Jory Mason our artist for the month of July displaying her "Expressive Painting" in the Flora T. Little Art Gallery.
Jory's work has been showcased in the "ART Tour International 2019 Winter Issue, Editors' Picks" and in "Strokes of Genius 8: Exploring Texture!"  by North Light Books.
She teaches painting classes at the Plymouth Center for the Arts, and enjoys giving demonstrations. Jory is an experienced juror of awards. She has been an art director for many years and is now focusing on her painting. 
Jory attended L'Instituto D'Arte in Pietrasanta Italy where she had her first solo exhibition. It was completely sold out. She went on to study fine arts at the University of Iowa and then at the New England School of Art & Design. 
She has recently attained "Master Pastel Painter" status with the International Association of Pastel Societies and will be leading her first workshop in Tuscany next fall.
Event Location
Art Gallery