Movie Monday: Beetlejuice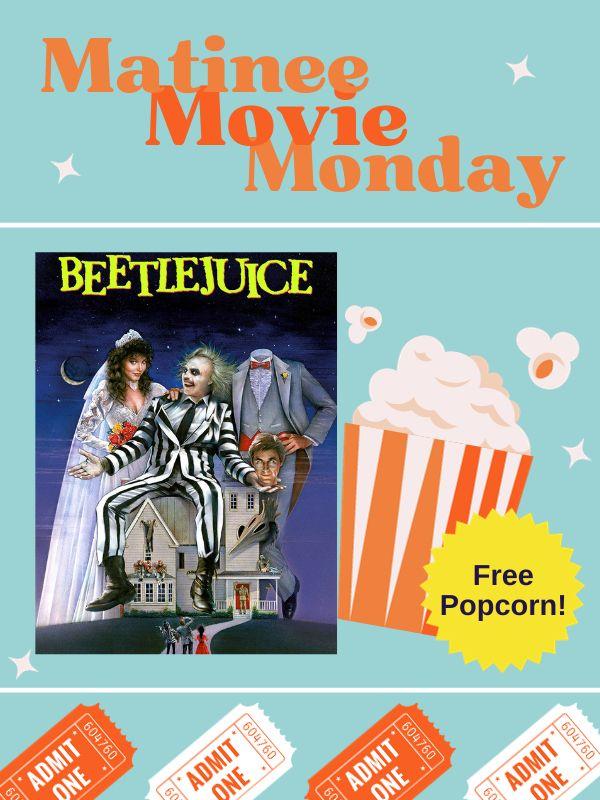 Join us for a showing of Beetlejuice (1988), rated PG, 1 hour 32 minutes. Enjoy complimentary popcorn and snacks.
---
After Barbara (Geena Davis) and Adam Maitland (Alec Baldwin) die in a car accident, they find themselves stuck haunting their country residence, unable to leave the house. When the unbearable Deetzes (Catherine O'Hara, Jeffrey Jones) and teen daughter Lydia (Winona Ryder) buy the home, the Maitlands attempt to scare them away without success. Their efforts attract Beetlejuice (Michael Keaton), a rambunctious spirit whose "help" quickly becomes dangerous for the Maitlands and innocent Lydia.
Event Location
Flora T. Little Meeting Room