Art Reception: Paradox by Jill Law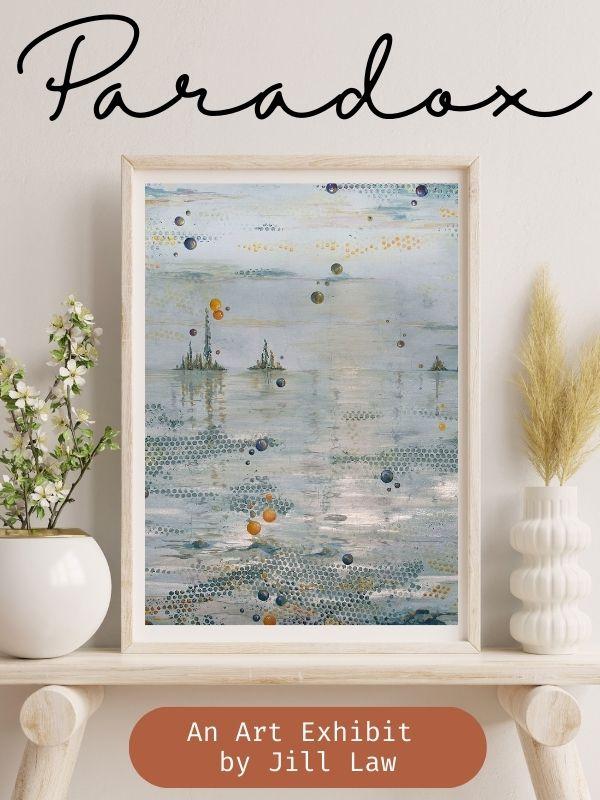 Drop by to meet artist Jill Law, whose art exhibit Paradox will be on display throughout the month of October.
---
About the Exhibit: 
Paradox, by definition, is contradiction. Something made up of opposites that seem impossible but are actually true. Is this the beginning of the end or the end of the beginning? In this collection of work, one will see the precarious balance between representational and abstract expressions. Often this journey is a contradiction that comes together in the end. The exhibition will include paintings using various mediums, digital and analog photographs, and sketches that show the process.
---
About the Artist: 
Jill Law is an award-winning abstract painter, photographer, and sculptor in addition to being a professional Interior Designer. Her paintings focus on the bridge between representational and abstract imagery using a variety of mediums such as acrylics, oils, pastels, resins, charcoal, and graphite. Jill's photography is often shown as expressions of an abstract nature capturing everyday objects and compositions not commonly observed. She produces digital imagery as well as developing and printing black and white darkroom work. Her sculptural work is created with clay to produce realistic figure sculptures of various scales. Jill is an elected member of the National Association of Women Artists. She is the present Board Chair for the South Coast Artists, a past president, and has been a member since 2013. Jill is a founding member, past president, and current Gallery Director of the Dartmouth Cultural Center. She has taught abstract painting classes and workshops at the Cultural Center for the past five years. A former executive chef of over two decades, she has operated an interior design and art studio, J Law Design, out of her home for the past 25 years. A graduate of the Rhode Island School of Design Interior design certificate program, she is a lifelong learner. Jill is currently attending the Fine Arts Transfer degree program at Bristol Community College. She will transfer to the University of Massachusetts at Dartmouth BFA program in January of 2024. Her artwork has been exhibited nationally in numerous juried exhibitions.
---
If you liked Jill Law's work, be sure to follow her on Facebook & Instagram. 
Event Category
Adults
Kids
Teens
Event Location
Art Gallery