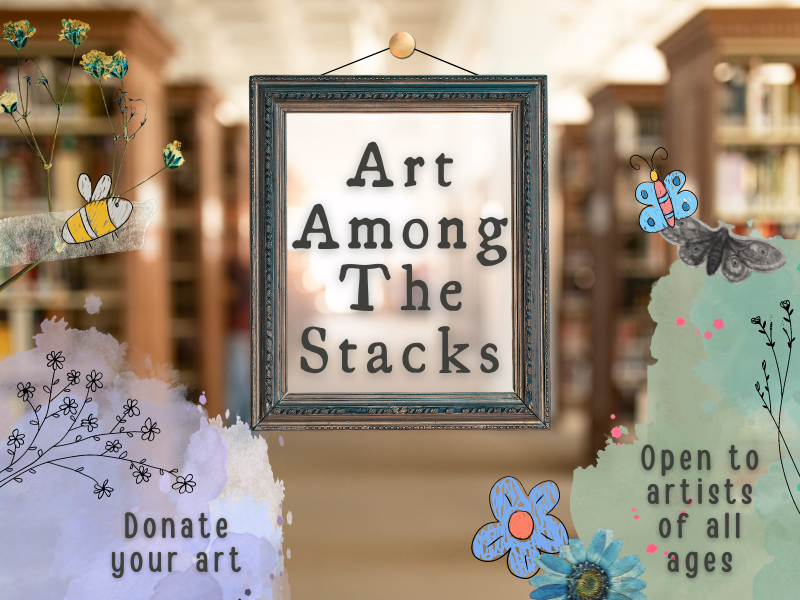 Donate your original artwork to be displayed among our adult fiction stacks!
The details:
Artwork should be 8.5 x 11 in size.
Artwork is DONATED... meaning that you will not be getting it back.
Any medium of artwork is welcome.
Artists of any age are welcome to donate their work but it is ultimately up to the Library whether it gets displayed. A donation of artwork does not guarantee that it will be featured in the exhibit.
Artwork will be displayed anonymously.
Drop off your artwork with any staff member any time we are open.