Do you have a favorite poem or author who writes poetry?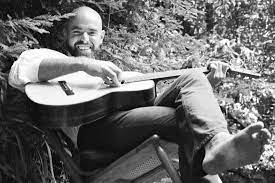 For poetry, one author who always comes to mind is Shel Silverstein.  You might know Silverstein as the author of The Giving Tree, but he also wrote A Light in the Attic, Where the Sidewalk Ends, Runny Babbit, The Missing Piece and Falling Up, all which are available for checkout at the Bridgewater Public Library.  One of his poems "Sick" is so much fun with a surprising twist- you can watch it here on YouTube.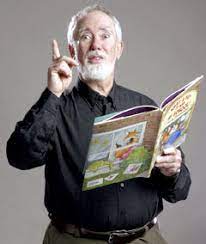 Another favorite is Jack Prelutsky, who wrote A Pizza the Size of the Sun, as well as holiday books such as It's Thanksgiving, It's Christmas and It's Halloween.  
Writing poetry:
Have you ever written a poem?  Poems do not have to rhyme. A cinquain is a non-rhyming five-line poem that focuses on imagery and the natural world. To make a cinquain poem, you would follow the pattern below
Line 1: One word title, a noun that identifies your topic
Line 2: Two adjectives that describe your topic
Line 3: Three "ing" verbs that describe action
Line 4: A phrase that describes something about your topic
Line 5: A noun that is a synonym or another way to name your topic
For example, if you were writing about a cow:
Cow
Heifer, large
Mooing, eating, milking
Grazing in the field
Bovine
That was a little harder than expected!  So don't fret if you are struggling writing a poem!  Start small.  One way to do this is to think of an adjective (example: big). Now how many words can you think of that mean the same as "big"?   Write them down (example: large, huge, gigantic, enormous, gargantuan…etc.)  Make a list of these words and use them when you are trying to describe something.
Another way to get those creative juices flowing is by playing the rhyming game.  Start with a word (example: book) and think of all the words that you can rhyme with it (cook, hook, look, nook, rook, took).  
Humor:
Maybe poetry isn't what you are looking for…maybe it's humor.  Well, once again, we can help with that!  If you are looking for joke books, we recommend the 818 section in the children's room, where you can find a variety of joke books.
If you want humorous picture books, try one of these: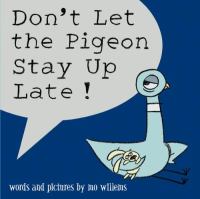 Don't Let the Pigeon Stay Up Late by Mo Willems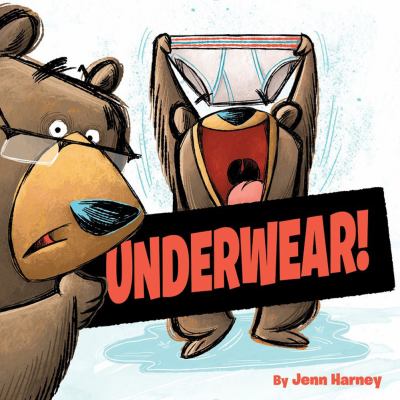 ​
Underwear! by Jenn Harney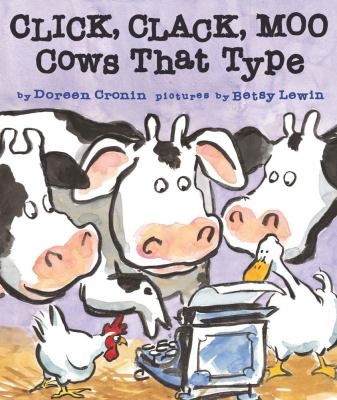 ​
Click, Clack, Moo: Cows that Type by Doreen Cronin
and the always popular...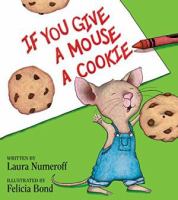 ​
If You Give a Mouse a Cookie by Laura Joffe Numeroff
If you are looking for humorous chapter books... Cat Kid Club, Narwhal and Jelly, Stick Dog, Bad Kitty, and Wayside School are all solid picks.
We are constantly getting in new books and adding them to the collection.  Be sure to check out our new book display in the children's room and find that book you have been searching for!
Jokes:
What would this post be without a couple of library jokes, in honor of National Humor Month?
Why are libraries considered to be the highest buildings by everyone? They have too many stories.
Why can nobody find books on magic in a library? Because they disappear. 
What section of the library is a snake's favorite?  Hissssssstory.
What has a spine but no bones? A book
What do dogs and story tellers have in common? They both have tails (tales)!