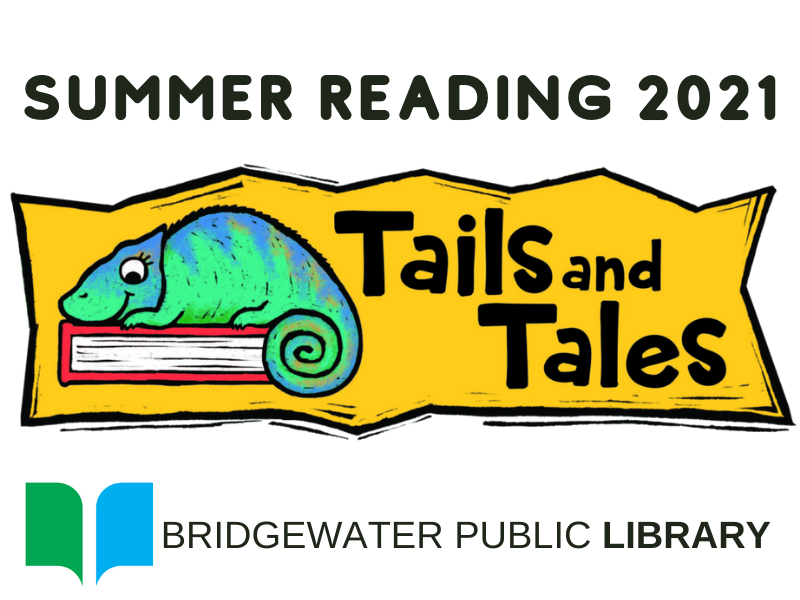 Tails and Tales
June 21 - August 16
Join the 2021 Summer Reading Program with Bridgewater Public Library! After a tough year, we want nothing more than to encourage Bridgewater to read whatever and however they want – there's no wrong way to read! The program is open to community members of all ages, from kids through adults. To participate, simply:
 
Preregistration begins June 21st.
2. Log Your Reading
Track your hours spent reading using your Beanstack account. (Being read to or listening to an audio book counts!)
3. Redeem Your Hours for Prizes! 
Each week, readers who earned a badge for that period (Monday-Sunday) will be eligible to win a pack of books. You can also earn tickets for minutes read and enter them in our drawings for a chance to win prizes, which will be drawn at the end of the summer!
Visit our events calendar to discover all the summer programming (outdoor and virtual) we have in store!