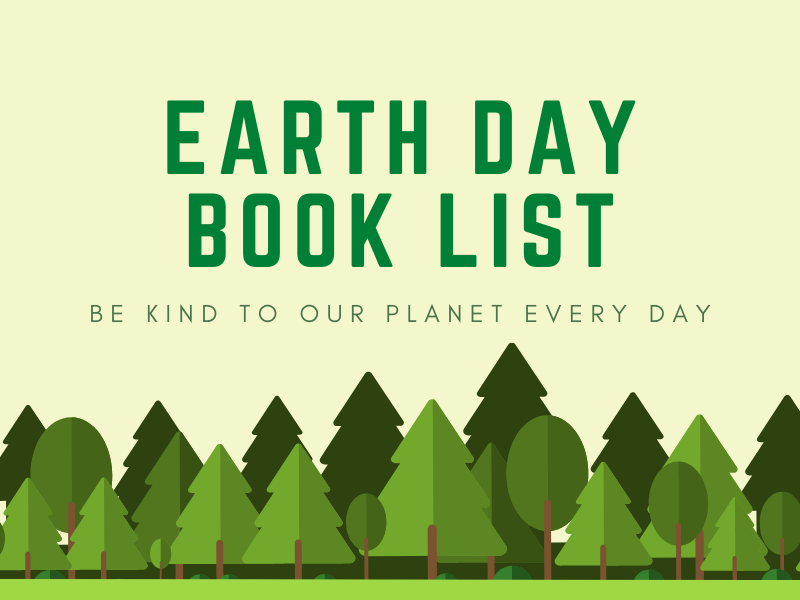 FICTION
If you're not quite ready to dive into some hard-hitting nonfiction about climate change, try these novels.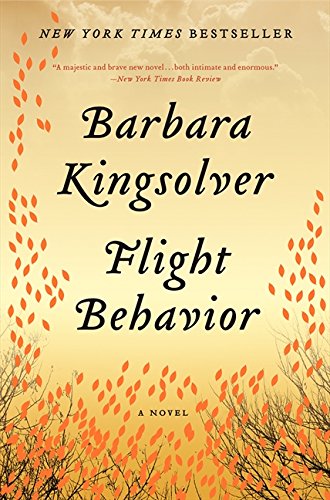 Flight Behavior
Barbara Kingsolver
Flight Behavior is a brilliant and suspenseful novel set in present day Appalachia; a breathtaking parable of catastrophe and denial that explores how the complexities we inevitably encounter in life lead us to believe in our particular chosen truths. Kingsolver's riveting story concerns a young wife and mother on a failing farm in rural Tennessee who experiences something she cannot explain, and how her discovery energizes various competing factions—religious leaders, climate scientists, environmentalists, politicians—trapping her in the center of the conflict and ultimately opening up her world. 
---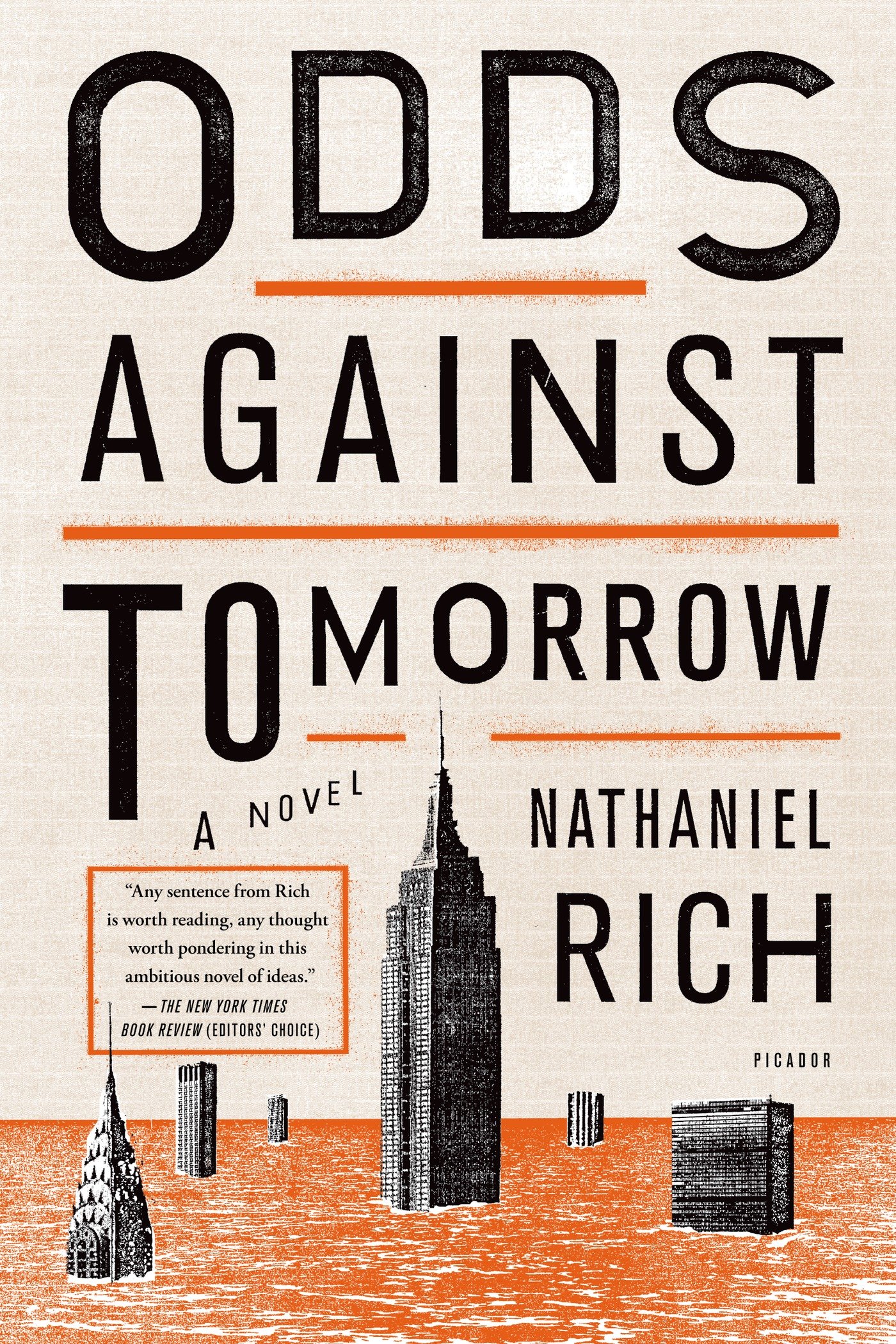 Odds Against Tomorrow
Nathaniel Rich
While working for a mysterious financial consulting firm that offers insurance to corporations against impending catastrophic events, a gifted young mathematician becomes increasingly obsessed with doomsday scenarios until one of his actual worst-case scenarios unfolds in Manhattan. 
---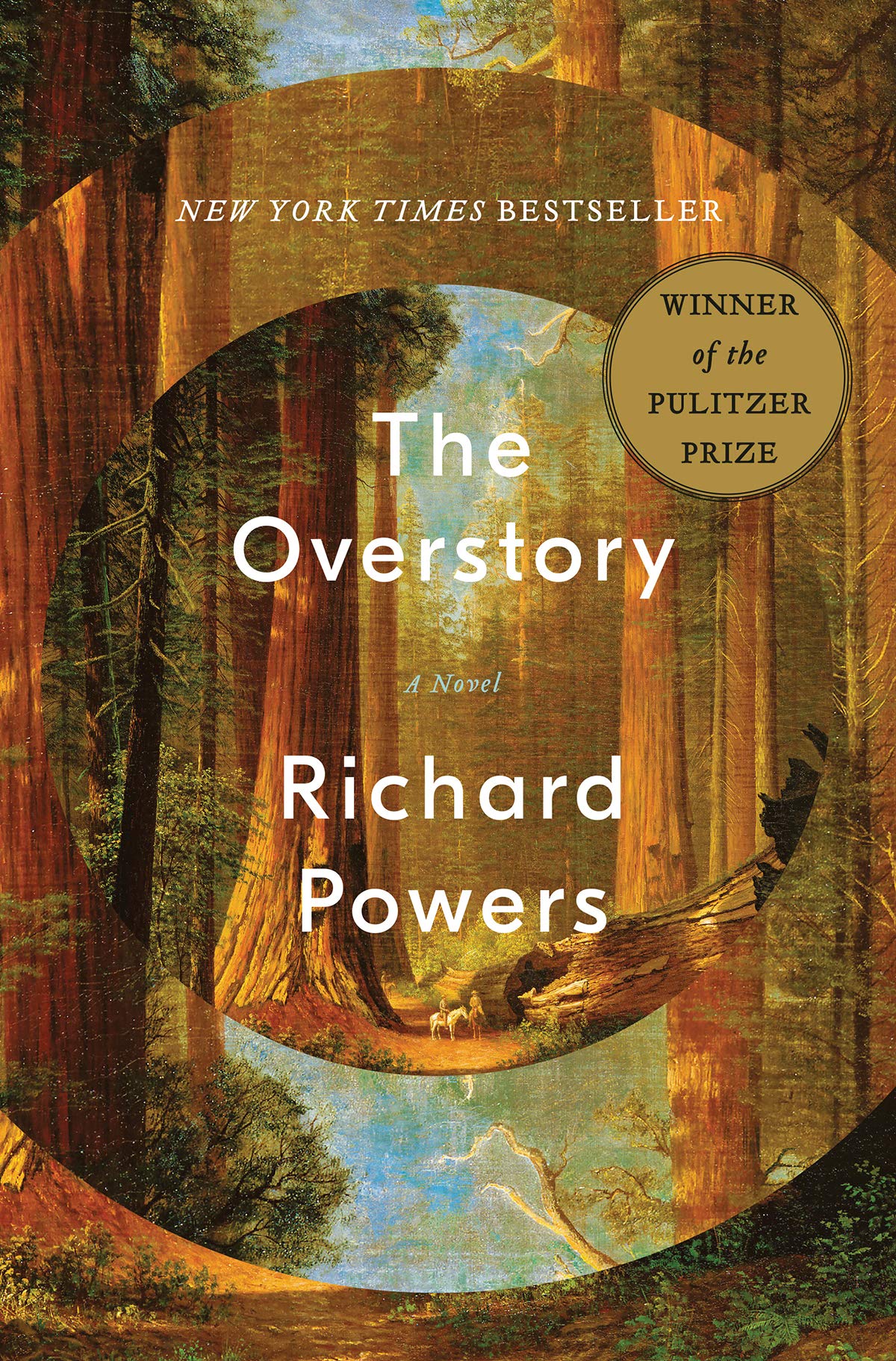 The Overstory
Richard Powers
If your idea of a good time is hiking through a secluded forest, complete with dappled sunlight and leaves crunching underfoot, The Overstory is the book you need in your knapsack when you stop for a water break. This novel by Richard Powers won the Pulitzer Prize for good reason, deftly weaving together eight unique lives through the connection between people and trees. You'll never look at your sidewalk maple or elm the same way again.
---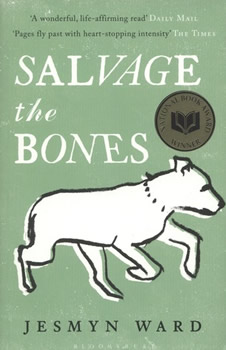 Salvage the Bones
Jesmyn Ward
Jesmyn Ward comes from a place of enormous truth to tell the story of the Batiste family—bolstered by community, defined by pride and threatened by extreme heat and the battering of ever-stronger hurricanes. Like the book's protagonist, 15-year-old Esch, Ward grew up on the Mississippi Gulf Coast and lived through Hurricane Katrina, a category-5 hurricane that pummeled communities already made vulnerable by wetland degradation, local land subsistence and flooding. Ward's prose rises above the cut-and-dried news coverage of the time to tell a story with dignity and intensity that demonstrates all that we can create together and all that we stand to lose by climate change.
---
NONFICTION
From the oddly specific to the wildly broad, here are some true accounts and narratives to brush up on your environmental knowledge.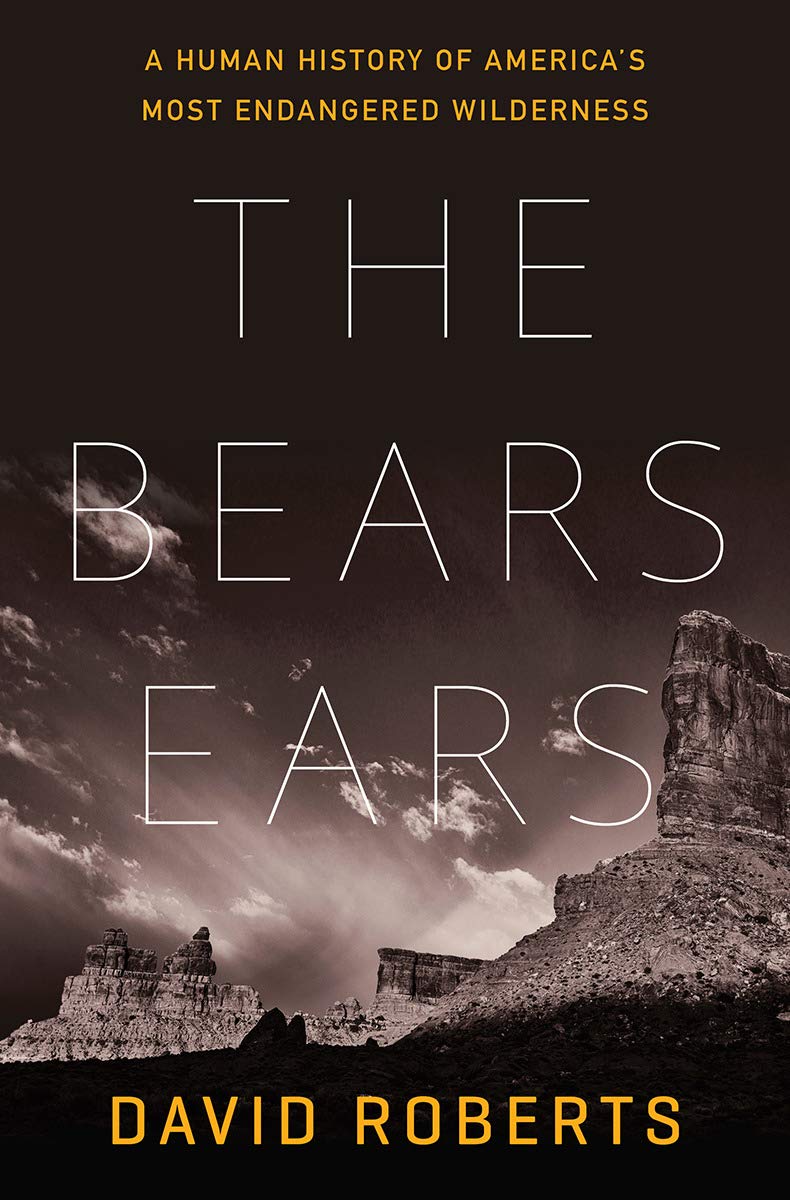 The Bears Ears: A Human History of America's Most Endangered Wilderness
David Roberts
A personal and historical exploration of the Bears Ears country and the fight to save a national monument. The Bears Ears National Monument in southeastern Utah, created by President Obama in 2016 and eviscerated by President Trump in 2017, contains more archaeological sites than any other region in the United States. It's also a spectacularly beautiful landscape, a mosaic of sandstone canyons and bold mesas and buttes. This wilderness, now threatened by oil and gas drilling, unrestricted grazing, and invasion by jeep and ATV, is at the center of the greatest environmental battle in America since the damming of the Colorado River to create Lake Powell in the 1950s. Weaving personal memoir with archival research, Roberts sings the praises of the outback he's explored for the last twenty-five years.
---
Beloved Beasts: Fighting for Life in an Age of Extinction
Michelle Nijhuis
A vibrant history of the modern conservation movement—told through the lives and ideas of the people who built it. In the late nineteenth century, as humans came to realize that our rapidly industrializing and globalizing societies were driving other animal species to extinction, a movement to protect and conserve them was born. In Beloved Beasts, acclaimed science journalist Michelle Nijhuis traces the movement's history: from early battles to save charismatic species such as the American bison and bald eagle to today's global effort to defend life on a larger scale. As the destruction of other species continues and the effects of climate change escalate, Beloved Beasts charts the ways conservation is becoming a movement for the protection of all species—including our own.
---
How to Avoid a Climate Disaster: The Solutions We Have and the Breakthroughs We Need
Bill Gates
Bill Gates shares what he's learned in more than a decade of studying climate change and investing in innovations to address the problems, and sets out a vision for how the world can build the tools it needs to get to zero greenhouse gas emissions. Bill Gates explains why he cares so deeply about climate change and what makes him optimistic that the world can avoid the most dire effects of the climate crisis. Climate change, according to Gates, will have the biggest impact on the people who have done the least to cause it. As a technologist, he has seen firsthand how innovation can change the world. By investing in research, inventing new technologies, and by deploying them quickly at large scale, Gates believes climate change can be addressed in meaningful ways. 
---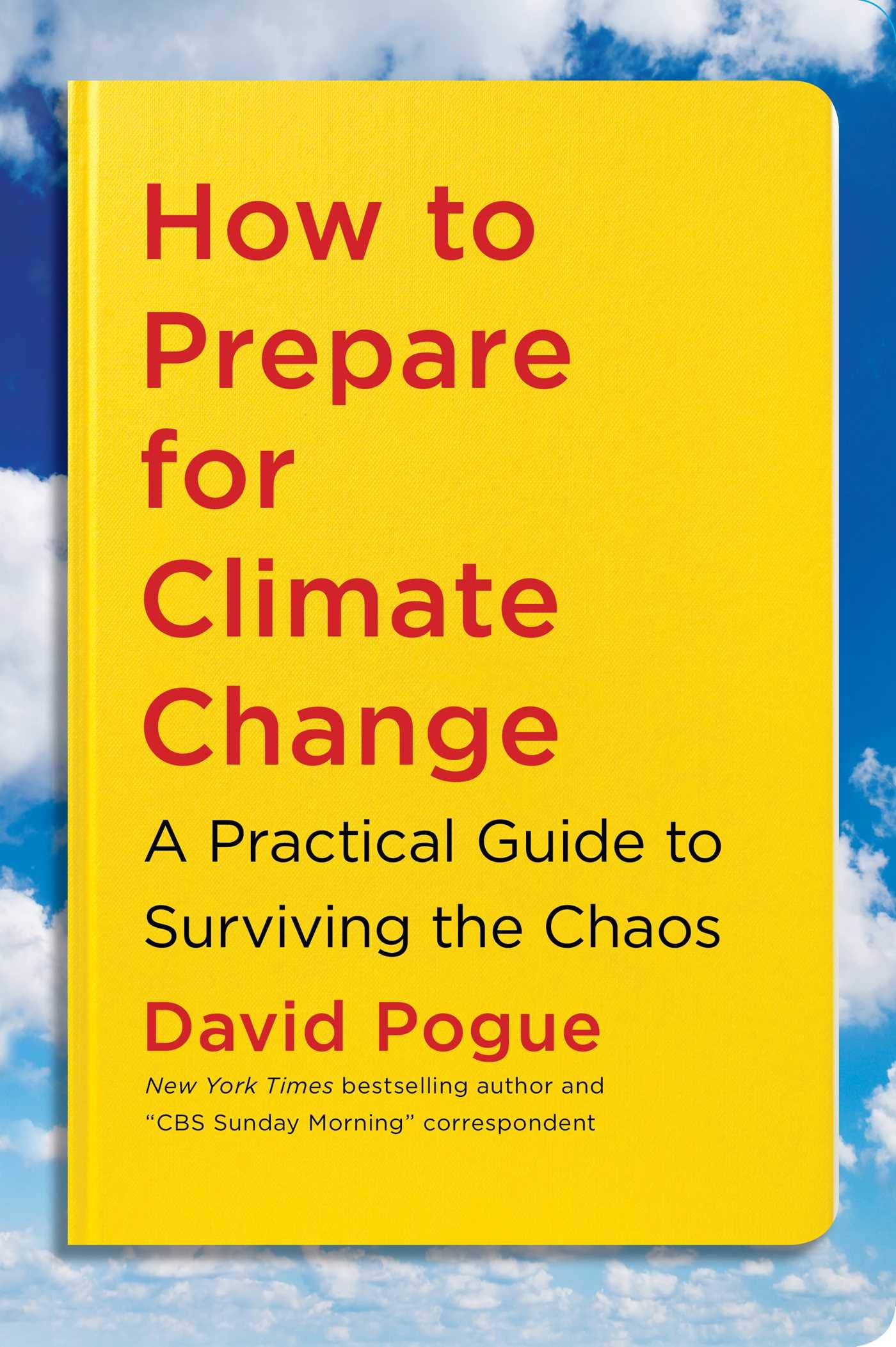 How to Prepare for Climate Change: A Practical Guide to Surviving the Chaos
David Pogue
In How to Prepare for Climate Change, bestselling self-help author David Pogue offers sensible, deeply researched advice for how the rest of us should start to ready ourselves for the years ahead. Pogue walks readers through what to grow, what to eat, how to build, how to insure, where to invest, how to prepare your children and pets, and even where to consider relocating when the time comes. (Two areas of the country, in particular, have the requisite cool temperatures, good hospitals, reliable access to water, and resilient infrastructure to serve as climate havens in the years ahead.) He also provides wise tips for managing your anxiety, as well as action plans for riding out every climate catastrophe, from superstorms and wildfires to ticks and epidemics.
---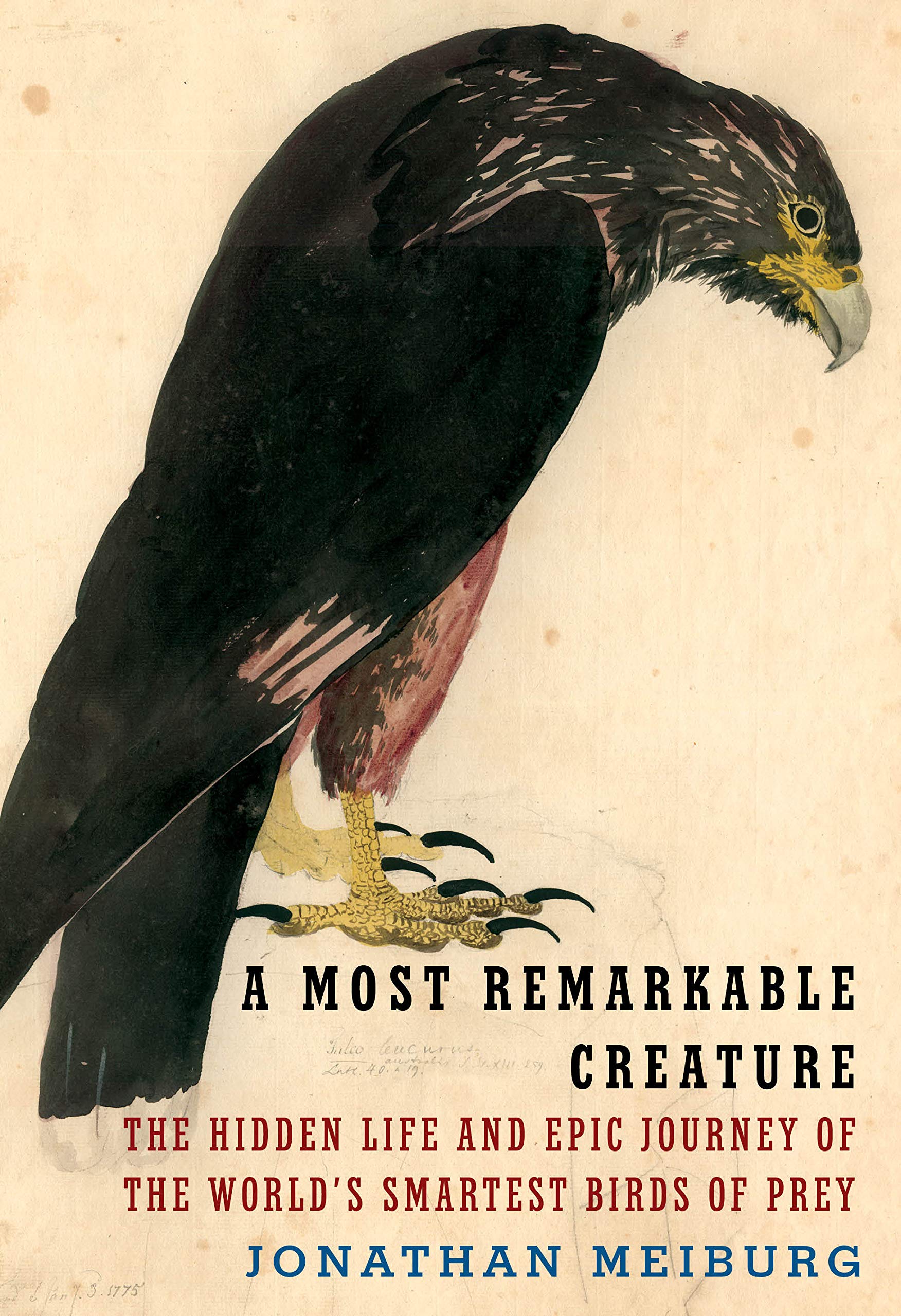 A Most Remarkable Creature: The Hidden Life and Epic Journey of the World's Smartest Birds of Prey 
Jonathon Meiburg
An enthralling account of a modern voyage of discovery as we meet a rare and mysterious bird of prey—the caracara—that puzzled Darwin, fascinates modern-day falconers, and carries secrets of our planet's deep past in its family history. In 1833, Charles Darwin was astonished by an animal he met in the Falkland Islands: handsome, social, and oddly crow-like falcons that were "tame and inquisitive... quarrelsome and passionate," and so insatiably curious that they stole hats, compasses, and other valuables from the crew of the Beagle. Darwin wondered why these birds were confined to remote islands at the tip of South America, sensing a larger story, but he set this mystery aside and never returned to it. Almost two hundred years later, Jonathan Meiburg takes up this chase. He takes us through South America, from the fog-bound coasts of Tierra del Fuego to the tropical forests of Guyana, in search of these birds: striated caracaras, which still exist, though they're very rare. He reveals the wild, fascinating story of their history, origins, and possible futures. A Most Remarkable Creature is a hybrid of science writing, travelogue, and biography, as generous and accessible as it is sophisticated, and absolutely riveting.
---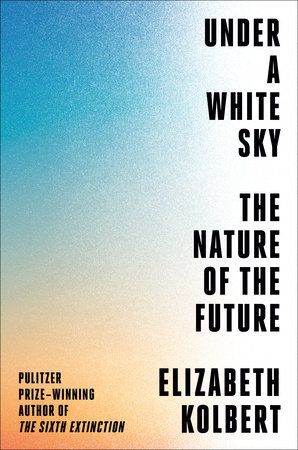 Under a White Sky: The Nature of the Future
Elizabeth Kolbert 
The Pulitzer Prize-winning author of The Sixth Extinction returns to humanity's transformative impact on the environment, now asking: After doing so much damage, can we change nature, this time to save it? So pervasive are human impacts on the planet that it's said we live in a new geological epoch: the Anthropocene. In Under a White Sky, Elizabeth Kolbert takes a hard look at the new world we are creating. She meets scientists who are trying to preserve the world's rarest fish, which lives in a single, tiny pool in the middle of the Mojave. She visits a lava field in Iceland, where engineers are turning carbon emissions to stone; an aquarium in Australia, where researchers are trying to develop "super coral" that can survive on a hotter globe; and a lab at Harvard, where physicists are contemplating shooting tiny diamonds into the stratosphere in order to reflect sunlight back to space and cool the earth. One way to look at human civilization, says Kolbert, is as a ten-thousand-year exercise in defying nature. By turns inspiring, terrifying, and darkly comic, Under a White Sky is an utterly original examination of the challenges we face.
---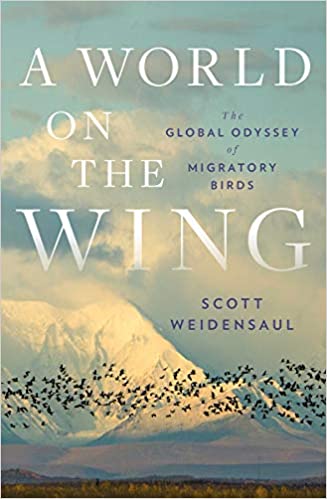 A World on the Wing: The Global Odyssey of Migratory Birds 
Scott Weidensaul
An exhilarating exploration of the science and wonder of global bird migration. In the past two decades, our understanding of bird migration—the navigational and physiological feats that enable birds to cross immense oceans or fly above the highest mountains, to go weeks without sleep, or remain in unbroken flight for months at a stretch-has exploded. Scientists have made astounding discoveries: certain species, such as thrushes, can avoid dehydration over long flights by "drinking" from their own muscles and organs, extending their flight range by almost thirty percent, or more than two thousand miles, and while we've known for decades that birds are somehow able to orient themselves using earth's magnetic field, a new leading theory is that they do so through a form of quantum entanglement. In A World on the Wing, author and researcher Scott Weidensaul shares these and other revelations to convey both the wonder of bird migration and its global sweep. Weidensaul also introduces those trying to preserve global migratory patterns in the face of climate change and other rising challenges. 
---