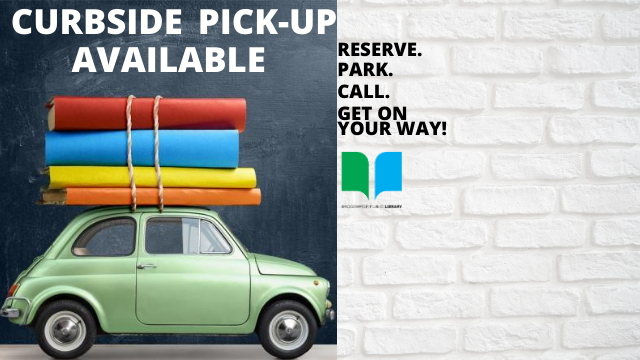 PLEASE NOTE: DUE TO HOLIDAYS THESE HOURS MAY DIFFER. PLEASE CALL THE LIBRARY TO CONFIRM BEFORE VISITING.
Bridgewater Public Library offers curbside material pickup Monday through Saturday. How do you get your items? Just follow the steps below!
CURBSIDE PICKUP HOURS

MON. - WED.

10 AM - 2 PM 

THU.

10 AM - 2 PM

FRI. & SAT.

10 AM - 2 PM
Step 1:
Place an item on hold by visiting the SAILS catalog. You will be contacted when your items are available.
Step 2:
Visit the library during Curbside Pick Up Hours, park in one of the designated Curbside Pick-Up spaces, and call us. Be sure to have your library card ready.
Step 3:
We'll confirm your holds, check the items out to your account, and bring them out to your vehicle where our staff can either place the items in your vehicle's trunk or on the ground beside your door.
When you return your items, simply place them into our Book Return receptacle located by the exit of our parking lot.