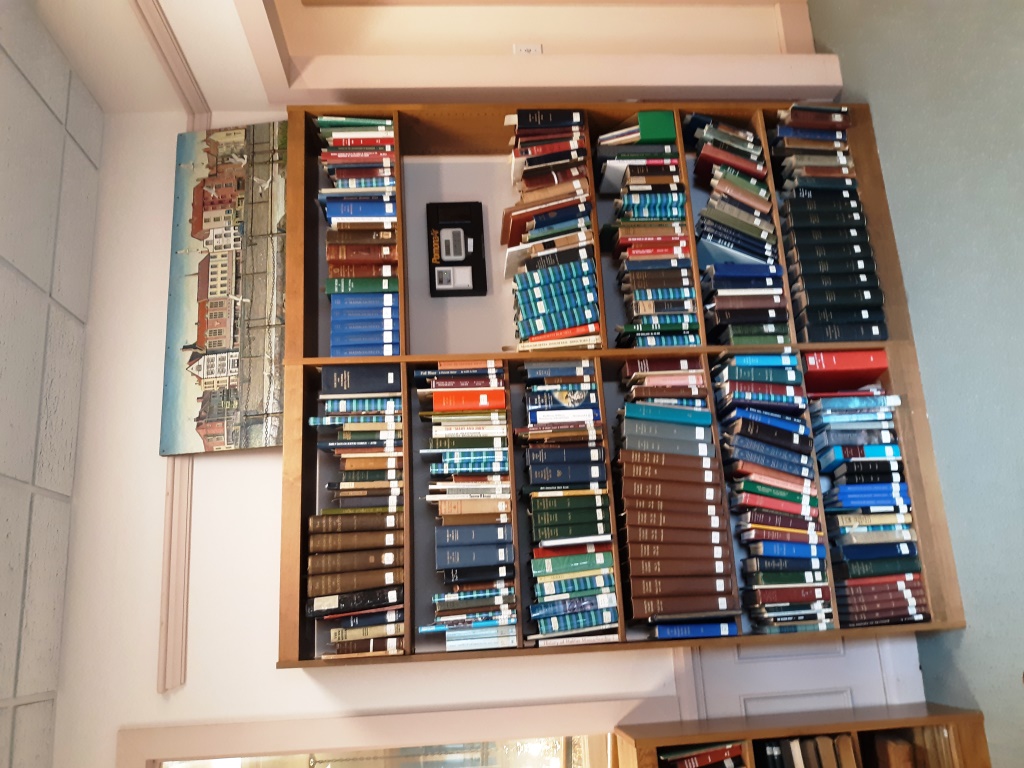 The Bridgewater Historical Room contains informational resources for both residents and non-residents of Bridgewater who are interested in the town, its people and its heritage.  The collection consists of books, maps, prints, illustrations and other materials relating mainly to Bridgewater and local cities and towns.
The primary purpose of the collection is to provide as much statistical and historical information on Bridgewater as is feasible.  The scope of the collection includes general historical information on Massachusetts and its cities and towns.
The public is allowed access to this climate controlled room any time the library is open.